RBA meeting will set the way for AUD/USD
The Australian dollar has suffered a lot since the end of January 2018. Recently AUD/USD fell to the lowest levels since June 2017. However, the Reserve Bank of Australian does not want the Australian dollar to strengthen because it would threaten the nation's economic growth. As a result, the central bank keeps its interest rate at the record low of 1.5%.
According to the RBA governor Philip Lowe, the "Australian dollar has depreciated a little recently, but on a trade-weighted basis remains within the range that it has been in over the past two years. An appreciating exchange rate would be expected to result in a slower pick-up in economic activity and inflation than currently forecast."
The Reserve Bank of Australia will release its rate statement at 7:30 MT time on June 5. Although there are no doubts that the RBA won't increase the interest rate at this meeting, it's still worth reading the central bank's statement. There will be an outlook on current economic conditions and clues on the future monetary policy. The dynamics of the AUD will depend on the tone of the RBA.
• Dovish RBA – weak Australian dollar;
• Hawkish RBA – strong Australian dollar.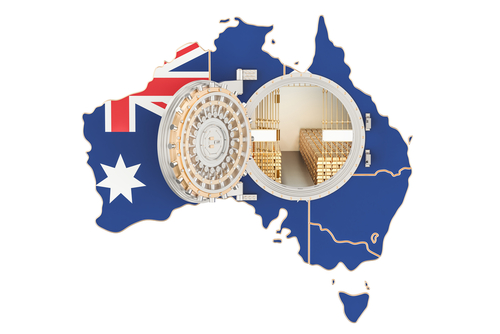 Similar
Latest news
No More US Debts in Sight
The first day of June should've brought us the US default. Unsurprisingly, the US House passes the debt ceiling bill at the latest possible moment.
Gold Rises as Central Banks Buy More
About 24% of global central banks intend to increase gold reserves in 2023. Rising inflation, geopolitical turmoil, and worries about interest rates are reasons to increase gold reserves.
Deposit with your local payment systems