Risk-on is back. Market news and trade ideas on July 9
Riskier currencies and stocks are in favor of investors. Surprisingly, gold rallies too. Let's have a closer look.
Fundamental factors
Traders shrugged off increasing virus cases throughout the world. By the way, 12 million infections were confirmed, while 3 million of them were in the USA.
As long as central banks will support the economy with stimulus measures, markets will rally, according to Bloomberg.
US crude oil inventories came worse than analysts expected. They have risen by 5.7 million barrels since the last week, while the forecast was the 3.2 contraction. Nevertheless, the oil market's reaction was really modest.
The Swiss unemployment rate soared less than anticipated: 3.3% against the forecast for 3.6%. the CHF surged.
The New Zealand's business confidence improved. It has contracted by 29.8% since the last month, while the previous indicator decreased by 34.4%.
The German trade balance came better than expected. It rose by 7.6 billion dollars, that is 1 billion more than analysts predicted.
Watch our daily forex trading plan!
Technical tips
EUR/USD
EUR/USD has been moving up since yesterday. It has broken through two strong resistance levels at 1.1300 and 1.1330, which turned out to support levels. Now it is in a correction mode. It's widely anticipated that it will bounce back from the support at 1.1330 and then it may surge higher to the high of June 11 at 1.1390.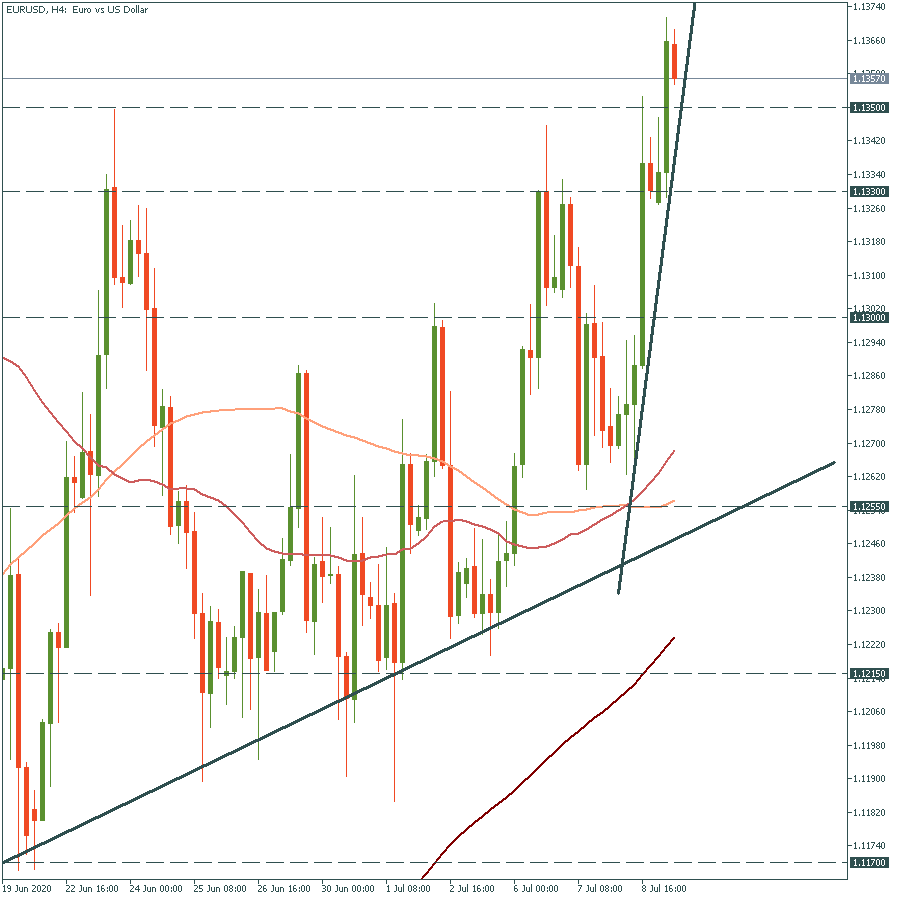 Gold
Gold has been performing greatly since yesterday. It has passed the key resistance at $1 800. Today it tends to continue further its way up to $1 818. Look for support levels at $1 807 and $1 800.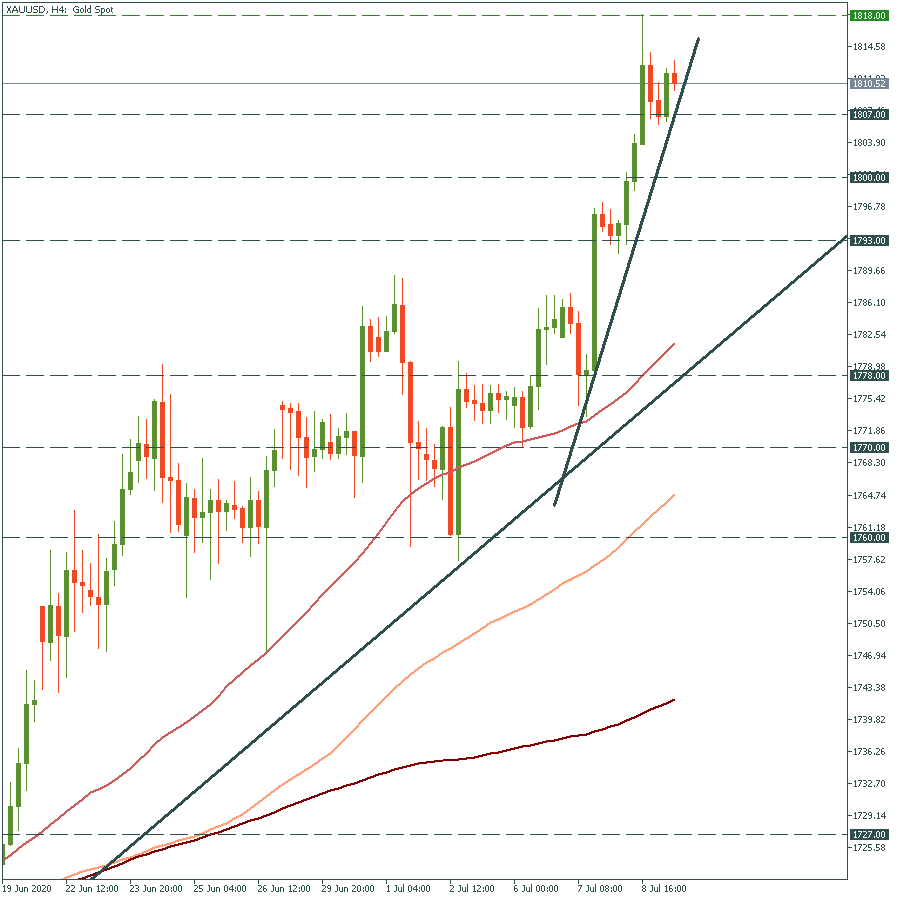 USD/CHF
The Swiss Franc gained on the encouraging data from Switzerland. The pair is moving down towards the support at 78.6% Fibonacci retracement level at 0.9337. If it crosses it, it may fall even lower to the next support at the low of March 9 at 0.9250. Anyway, look for resistance levels at 61.8% Fibo level at 0.9460 and at 0.9524.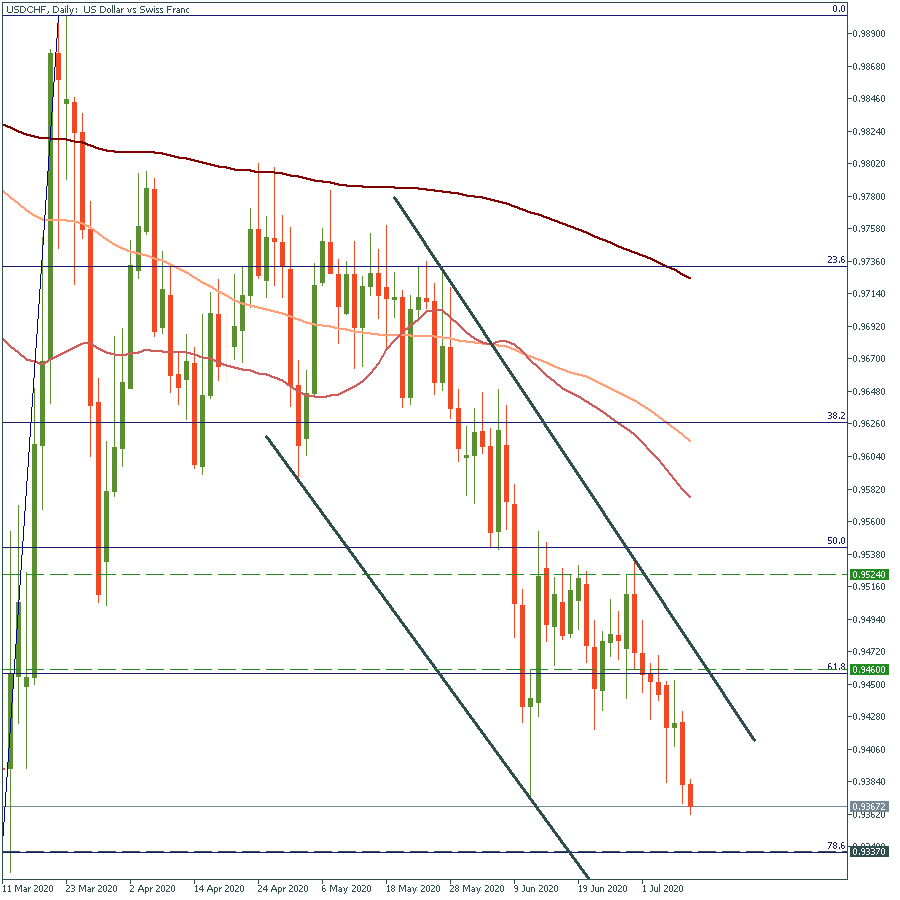 GBP/USD
The British pound is really on fire. It has been climbing up for the 8 day straight. It will meet the strong resistance at the 200-day moving average at 1.268. If it manages to break through this strong barrier, it will jump to the high of June 10 at 1.275. Support levels are 1.2600, 1.2413 and 1.2300.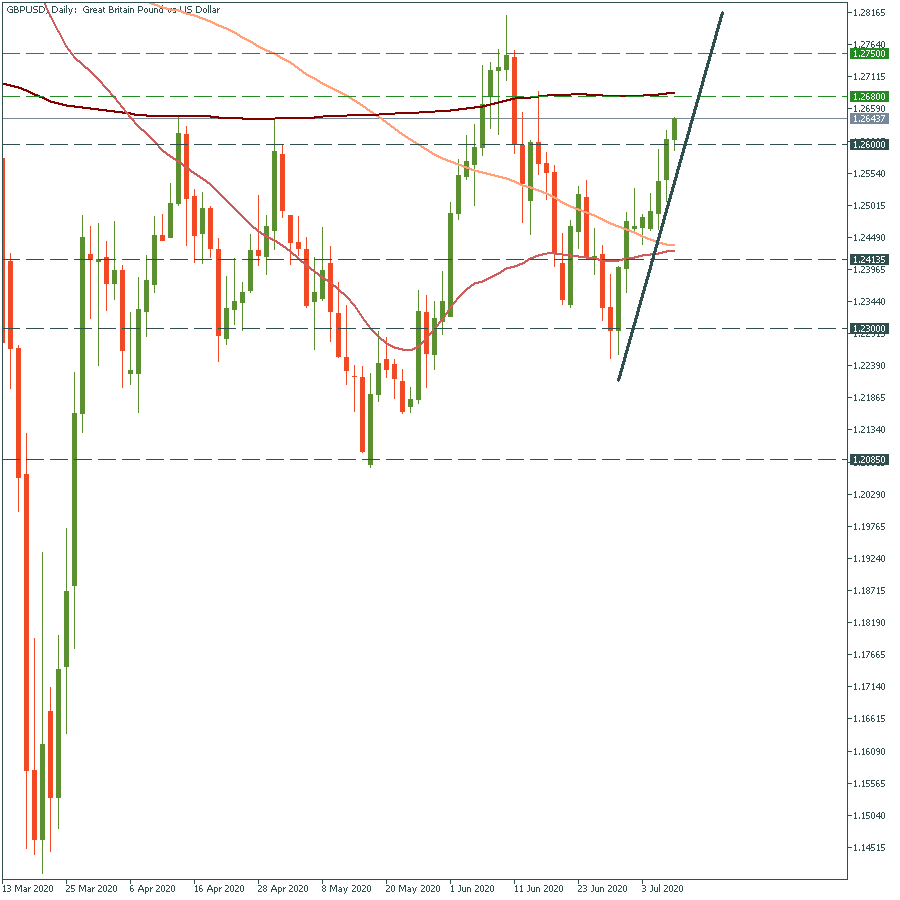 Upcoming events:
Eurogroup meetings will be held during the day. Follow news as it may make the Euro volatile.
The US unemployment claims will be published at 15:30 MT time. Don't miss out! It will change the whole market sentiment.
Similar
Crucial News For The Following Week
Consumer Price Index, Existing Home Sales, US Fed rate decision - all of these things we will discuss in our new review. Don't miss it out!
Market Crash Incoming?
This week may be the most important since the year started as the Fed assess the economic outlook and the US presents fresh NFP readings.
Latest news
Deposit with your local payment systems