The CAD traders await the GDP growth
Canada will publish the figures of GDP growth on August 30, at 15:30 MT time.
GDP measures the change in the value of all goods and services produced by the economy. Traders, investors, and policymakers pay attention to it, as represents the economic activity of a country. Higher figures of GDP growth push the domestic currency up. During the previous release, the Canadian indicator advanced by 0.2% (vs. the forecast of 0.1%). The USD/CAD pair inched lower after the release but reversed immediately on the stronger dollar. Let's see what happens this time.
If the actual level of indicator is higher than the forecast, the CAD will strengthen;
If the actual level of indicator is lower than the forecast, the CAD will weaken.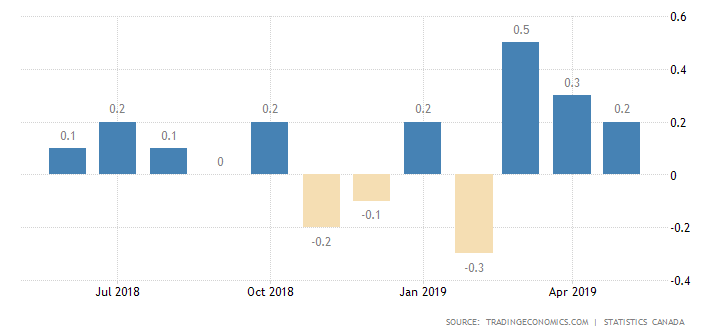 Similar
Latest news
Market Crash Incoming?
This week may be the most important since the year started as the Fed assess the economic outlook and the US presents fresh NFP readings.
What Currency Will Overperform?
S&P Global, a private banking company, will release a monthly change in British Flash Manufacturing Purchasing Managers Index (PMI) on January 24, 11:30 GMT+2. The index is a leading indicator of economic health as businesses react quickly to market conditions, and purchasing managers hold the most current and relevant insight into the company's view of the economy.
Deposit with your local payment systems