What will happen?
UK will publish the unemployment rate on Tuesday, February 23, at 09:00 MT time. In normal times, it would be a second-priority indicator for Britain. But as the country is going through the deepest crisis since the XVIII century seeing a 10% contraction of its GDP, the state unemployment rate becomes a highly important dynamic to watch.
How to trade it?
Now that the traders are well aware that things are not that good for the UK at the moment, they will be looking for the slightest hints in any economic data that the outlook may be not as dire as the media are suggesting. The previous mark was 5% - just under the expected 5.1%. This time, 5.2% is the forecast, and if the actual figure is the same or greater than the expectation, it may infuse even more pessimism into the audience.
Better-than-expected data supports the GBP;
Worse-than-expected data puts pressure on the GBP.
Instruments to trade: GBP/USD; EUR/GBP; GBP/CHF; GBP/JPY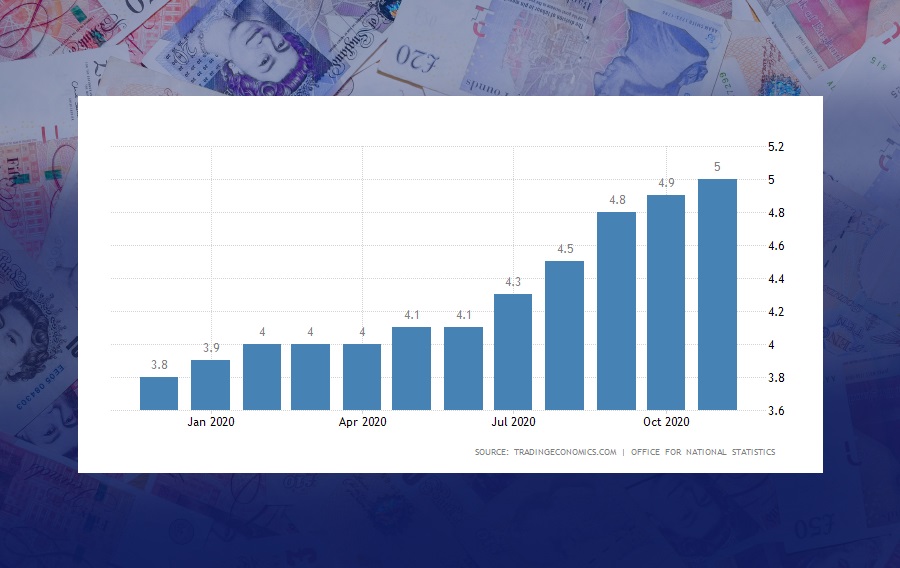 Similar
Crucial News For The Following Week
Consumer Price Index, Existing Home Sales, US Fed rate decision - all of these things we will discuss in our new review. Don't miss it out!
Market Crash Incoming?
This week may be the most important since the year started as the Fed assess the economic outlook and the US presents fresh NFP readings.
Latest news
The Most Important News For Today
The news is essential if you want to trade. Don't miss our digest, where we'll tell you about the most interesting events, happening right now.
Deposit with your local payment systems