The key release for the AUD
Australian Private Capital Expenditure will be announced on Thursday, May 28, at 4:30 MT time.
Instruments to trade: AUD/USD, EUR/AUD, AUD/JPY, AUD/NZD
Australian economic figures released in May have been mixed. The nation's unemployment rate didn't rise as much as it had been expected, but retail sales collapsed by 17.9%. On Thursday, it will be time to check another key indicator that reflects changes in businesses' investment levels. Companies are quickly affected by market conditions, so the indicator can be an early signal of future economic activity such as hiring, spending, and earnings. The previous reading was the worst since the end of 2016. There is little doubt that Australia will release another negative figure. The question is: how bad is the situation?
If Private Capital Expenditure comes out stronger than the last time, the AUD will rise.
If Private Capital Expenditure results is weak, the AUD will fall.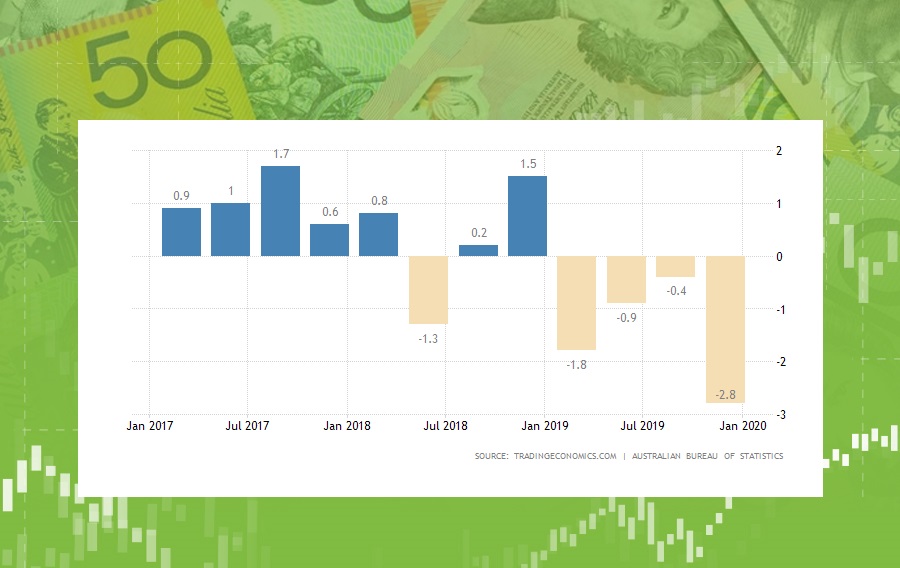 Similar
Latest news
Increased Volatility is Coming
The Reserve Bank of Australia (RBA) will make a statement and release a Cash Rate on February 7, 05:30 GMT+2. It's among the primary tools the RBA uses to communicate with investors about monetary policy.
Market Crash Incoming?
This week may be the most important since the year started as the Fed assess the economic outlook and the US presents fresh NFP readings.
What Currency Will Overperform?
S&P Global, a private banking company, will release a monthly change in British Flash Manufacturing Purchasing Managers Index (PMI) on January 24, 11:30 GMT+2. The index is a leading indicator of economic health as businesses react quickly to market conditions, and purchasing managers hold the most current and relevant insight into the company's view of the economy.
Deposit with your local payment systems