Thursday News: Expectations and Reality
In the current geopolitical situation, it's difficult for analytics to predict all the economic aspects, either it's about commodities or currencies.
US traders turn their attention to the Bureau of Labor Statistics who'll release the CPI for the latest inflation data today. Economists expect CPI to rise 7.9% in February compared to last year. This figure will be the fastest annual jump since 1982 and exceed January's current 40-year high of 7.5%.
European Central Bank is going to make a monitory policy statement. Because of Russian-Ukrainian conflict, countries don't rush raising an interest rate, even though the inflation is 5.8% now. The "stagflation" risk is high.
XBR saw its biggest one-day percentage decline in almost two years as prices settled at $111.14 per barrel.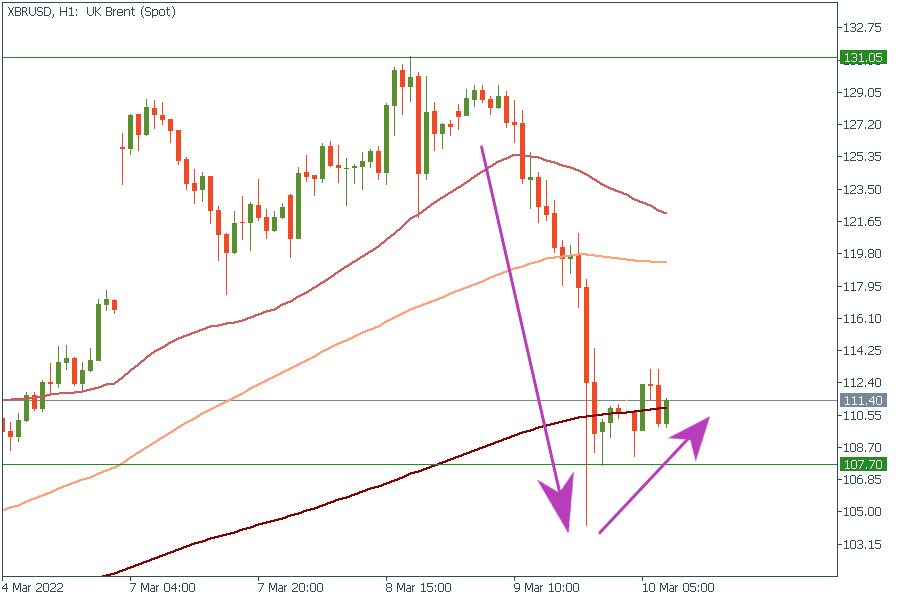 In currency markets, the EURUSD pair traded at 1.1047 after rising 1.6% on Wednesday, the best day since June 2016, along with European equities and a sell-off in bonds.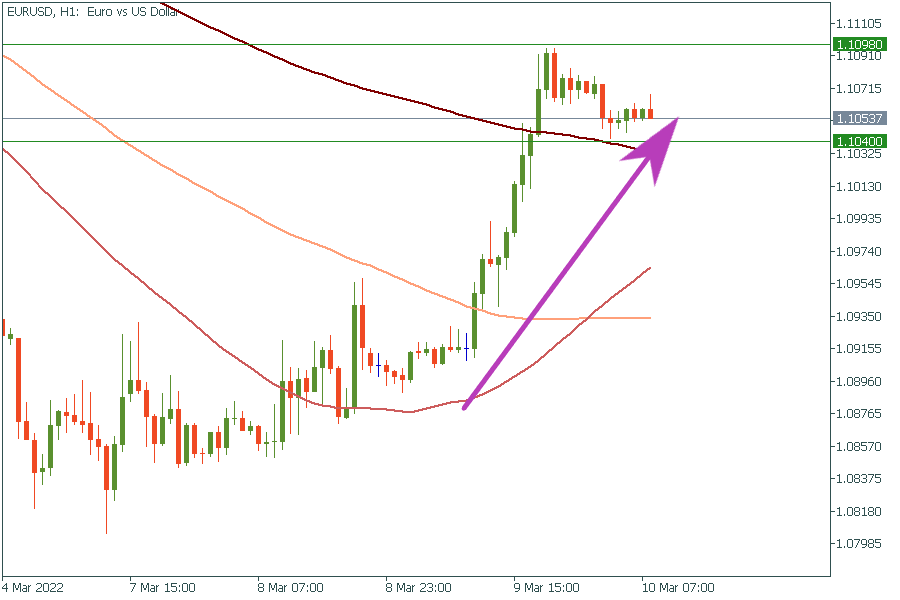 In cryptocurrencies, bitcoin traded below $40,000 after a sharp rally in digital tokens fueled by optimism about an upcoming US cryptocurrency overhaul that could provide regulatory clarity for investors.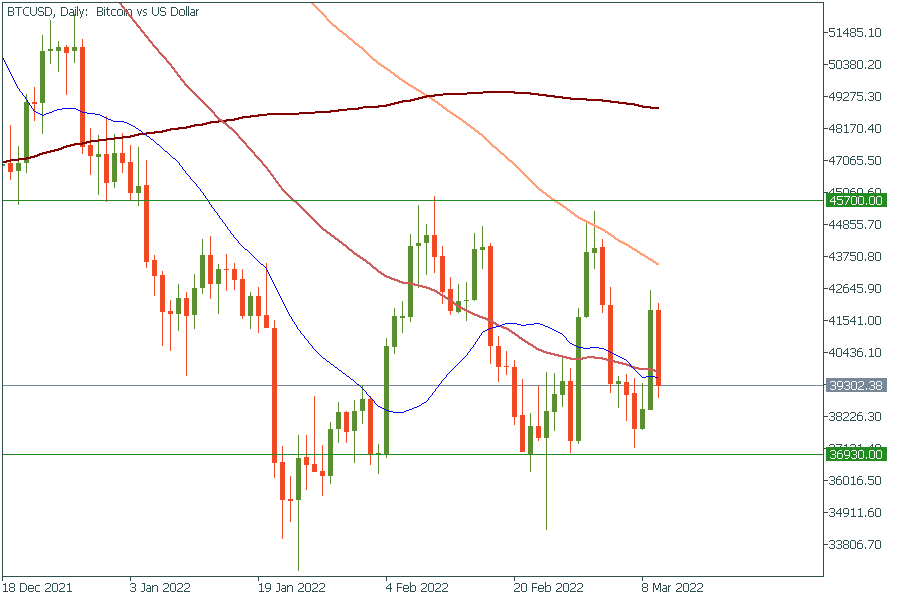 Adidas posted weaker-than-expected results for the year on Wednesday, but the sportswear brand remains set for the year ahead. Its total sales grew only 16% last year - less than the 18% it'd hoped for. Now the adidas stock costs €210.15.
Amazon rose 10% in extended trading after the e-commerce giant said its board approved a 20-to-1 split in the company's common stock - the first time since 1999 - and authorized a $10 billion share buyback.
Don't miss today:
The US CPI release 3:30 PM MT
The EU Monetary Policy statement 2:45 PM MT
Have a good trading day!
Similar
USD Holds the Line
The US dollar index keeps rounding above the 103.60 historical support level. The buyers have already defended this level for three weeks, highlighting their interest in the greenback. Thus, buying USD looks less risky right now. 
Apple is Under Pressure
Happy Monday, dear traders! Hope you had a great weekend and you're ready for the last trading week in 2022! Later this week we'll announce some exciting news for you, but now let's look through some interesting news!  Today's events: USA, UK, Hong…
Latest news
Market Crash Incoming?
This week may be the most important since the year started as the Fed assess the economic outlook and the US presents fresh NFP readings.
What Currency Will Overperform?
S&P Global, a private banking company, will release a monthly change in British Flash Manufacturing Purchasing Managers Index (PMI) on January 24, 11:30 GMT+2. The index is a leading indicator of economic health as businesses react quickly to market conditions, and purchasing managers hold the most current and relevant insight into the company's view of the economy.
Deposit with your local payment systems