Trade the British pound on the inflation data
The level of British consumer price index (CPI) will be released on January 16 at 11:30 MT time.
This indicator accounts for a majority of overall inflation. The data is very important, as the bank of England uses it to measure the inflation level. Last month the index remained at the same level of 2.3%, as it was forecast by analysts. Higher-than-expected data will bring a positive momentum to the British currency.
• If CPI is higher than expected, the GBP will rise;
• IF CPI is lower, than expected, the GBP will fall.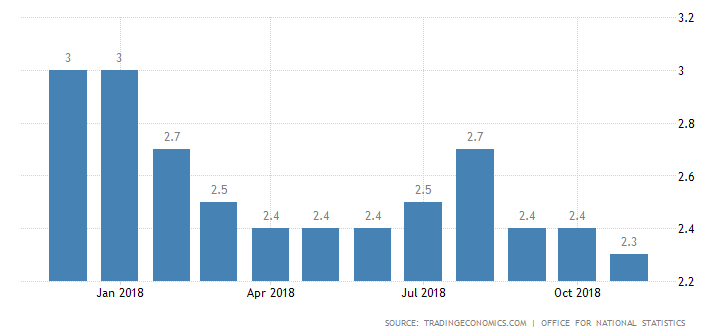 Similar
Latest news
Gold Rises as Central Banks Buy More
About 24% of global central banks intend to increase gold reserves in 2023. Rising inflation, geopolitical turmoil, and worries about interest rates are reasons to increase gold reserves.
US Evades Default This Time
Greetings to a brand new week full of events, economic releases and US debt frictions. We are here to tell you everything you need to know!
USD Gains Momentum
The US dollar index breaks one resistance after another. Read the report to learn the next target for the US dollar index!
Deposit with your local payment systems