Trump imposes $50 billion tariffs on China's goods
On Friday, American leader Donald Trump dared to impose hefty duties worth $50 billion on Chinese imports. In return the Chinese authorities pledged to adequately respond. So, it feels like a huge trader war between the world's two leading powers is being actively ignited.
US President, whose tough stance on trade caused vigorous clashes with US allies, told that a 25% duty would be put on a list of crucial imports from China. Additionally, he considered further measures if the Chinese government struck again.
America and China started getting closer to a fierce trade conflict after several rounds of talks failed to tackle American complaints over Chinese industrial policy, market access as well as a $375 billion trade gap.
Trump's initial list contained up to 818 products worth $34 billion in China's goods. As for the remainder of the $50 billion, it's not determined yet.
US leader has triggered a trade conflict with other countries, including the European Union, Canada and Mexico over aluminum and steel. Moreover, Trump threatened to impose tariffs on EU vehicles.
The American government came up with a second list of probable duties on another $100 billion in China's imports, expecting that China will most likely respond to the initial American duty list.
China has uncovered its own list of threatened duties on about $50 billion in American goods, including aircraft, cars and soybeans. The Asian country has told it would fight back if the US authorities came up with further measures.
China and America have held up to three rounds of high-level negotiations since early May that have yet to bring a long-awaited compromise. Trump has neglected China's offer to purchase an extra $70 billion worth of American farm as well as energy products and also other goods, as sources familiar with the matter disclosed.
Similar
News for The Week
US stock markets started falling, while the US dollar is rising. What to expect from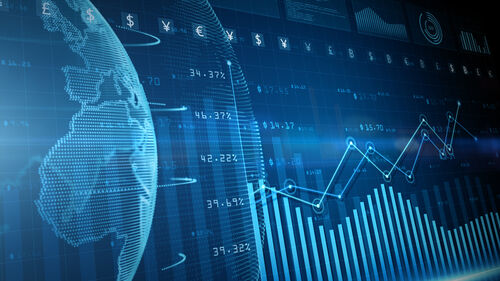 Analysts Waiting China to Decrease the Rate
Key market players expect China to start decreasing the rate and giving liquidity to the markets. China is actively pushing to switch to the stimulative monetary policy. What's going on right now? Read it in our new review.
The Market Flies on News
Be aware this day is filled with PMI releases, so the market may act quite unpredictably. Still, there's something you should know:
Latest news
NFP, Oil, and US Stocks Highlight This Week
Welcome to the first week of October!  As usual, at the start of the week, we are looking for valuable insights that will bring us profits in trading. Let's observe the main events. 
The US Dollar Is Correcting
Inflation in Europe was released better than the forecast. The preliminary fact was published at 4.3%. What's happening in the markets?
Bearish Signal For The USD
XAUUSD fell below 1900 for the first time since March 2023. Meanwhile, the US dollar index gives a bearish signal. Read the full report to learn more!
Deposit with your local payment systems