US Dollar Rises Ahead of the FOMC Meeting
Happy Tuesday, dear traders! Let's check what news is moving markets today!
The Swiss franc (CHF) is the best-performing G10 currency in 2023. It has appreciated by almost 4.0%. The euro and sterling are jostling for second place with around a 3.2% gain.
US ISM Manufacturing Prices are way above expectations. The index rose to 53.2 vs. the forecast of 49.4. EURUSD fell 670 points after the release.
US Treasury Secretary Yellen: "Treasury will likely be unable to meet all US government payment obligations by early June."
Italy's manufacturing economy endured a challenging April, with operating conditions deteriorating for the former once during 2023 and at the highest rate since last October.
First Republic Bank (FRC) was sold to the JPMorgan. So far, it's the biggest bank collapse since 2008, the second-biggest in US history.
EU - CPI (April):m/m = +0.7% (exp. +0.9% / prev. +0.9%)y/y = +7% (exp. +7% / prev. +6.9%) core CPI = +5.6% y/y (exp +5.7% / pre +5.7%)EURUSD loses 0.13% within an hour.
ETH notes that yesterday's transfer ETH to the exchange in a single transaction is the largest single transfer since September 2022, usually bearish for the price in the middle-term.
EURUSD, H4 timeframe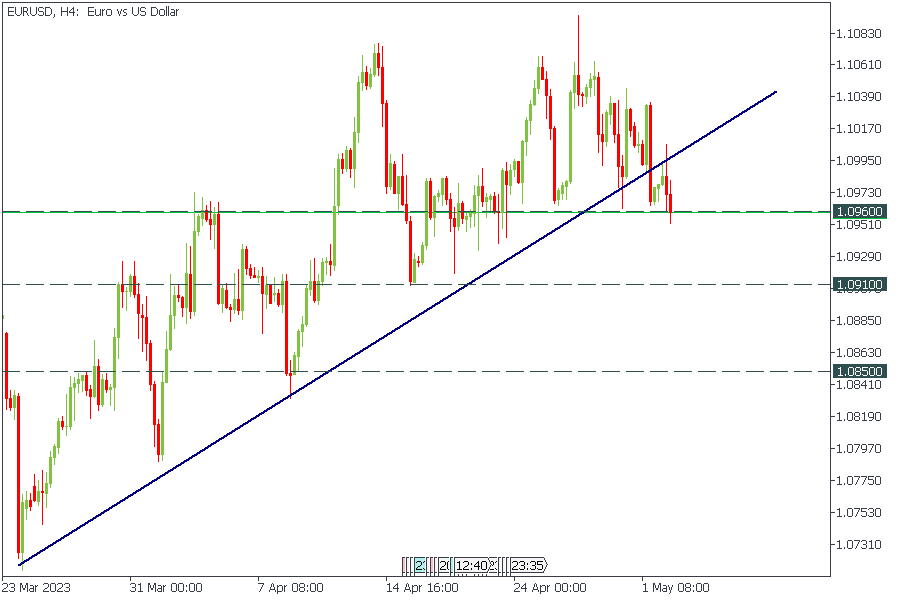 EURUSD broke below the ascending trendline and retested it from the above ahead of the Federal Reserve Statement on May 3. It seems like insiders already know the outcome of this event, boosting the US dollar. Thus, we expect a downtrend to continue in EURUSD with targets at 1.0910 and 1.0850.
Similar
News for The Week
US stock markets started falling, while the US dollar is rising. What to expect from
Latest news
The US Dollar Is Correcting
Inflation in Europe was released better than the forecast. The preliminary fact was published at 4.3%. What's happening in the markets?
Bearish Signal For The USD
XAUUSD fell below 1900 for the first time since March 2023. Meanwhile, the US dollar index gives a bearish signal. Read the full report to learn more!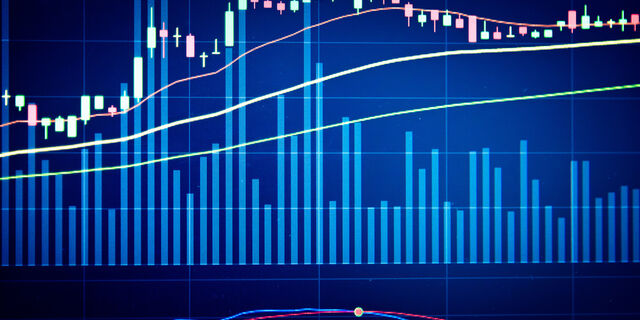 Deposit with your local payment systems