US Evades Default This Time
Greetings to a brand new week full of events, economic releases and US debt frictions. We are here to tell you everything you need to know!
Events of the week GMT+3. Check your timezone here:
Monday:
Bank holiday: Swiss, UK, France, Germany, US. Expect lower liquidity in Forex pairs.
Tuesday:
10:00, Swiss GDP
17:00, US CB Consumer Confidence
Wednesday:
All Day, German Prelim CPI
02:00, RBA Gov Lowe Speaks
04:30, Australian CPI
17:00, US JOLTS Job Openings
Thursday:
15:15, ADP Non-Farm Employment Change
15:30, US Unemployment Claims
17:00, ISM Manufacturing PMI
Friday:
15:30, US Average Hourly Earnings, NFP, Unemployment Rate
News that moves the market
The US had finally reached the debt agreement. Default won't happen anytime soon. According to the last information, the US increases the limit by $2-4 trillion and cuts spendings by $50 billion. However, military spendings won't be decreased and will most likely rise by $80 billion.
Bitcoin rises ahead of debt limit increase, breaking through the resistance of $27 500. The next critical resistance lies at $29 500.
HK50 falls 6% over the last days.
Saudi Arabia is willing to join the China-based "BRICS bank." This moves the country further from the US, it's previous "fellow."
Turkey elections round two resulted in the re-election of Tayyip Erdogan. USDTRY continues to rise, breaking the level of 20.00.
Japan's NIKKEI 225 (JP225) rises to 33-year high, the highest level since 1990.
Gold is trading under support levels
The metal fell under the critical demand zone of $1950-1965 and was about to continue sliding. The support of $1935 is what we will look for. The breakout will send the metal in a freefall to the level of $1885.
However, a rise above the yellow resistance area would mean a possible recovery of the metal. In this case, expect a surge towards $1995.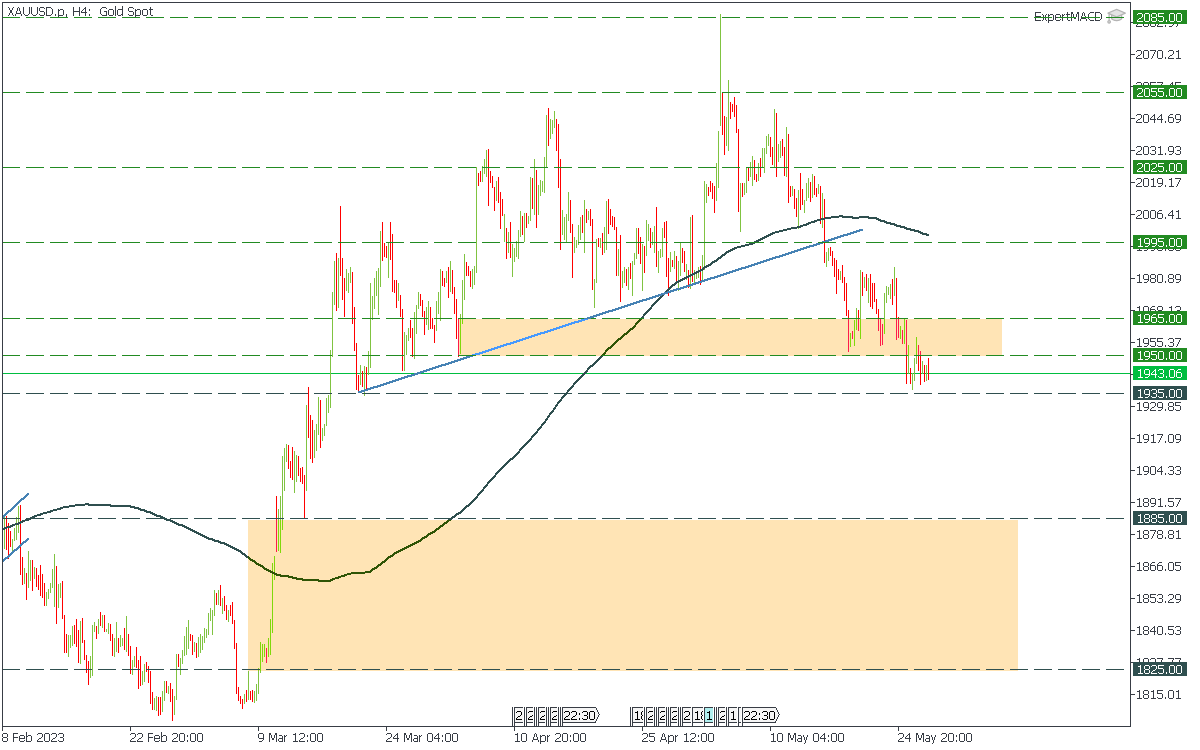 Have an amazing day!
Similar
Latest news
Bearish Signal For The USD
XAUUSD fell below 1900 for the first time since March 2023. Meanwhile, the US dollar index gives a bearish signal. Read the full report to learn more!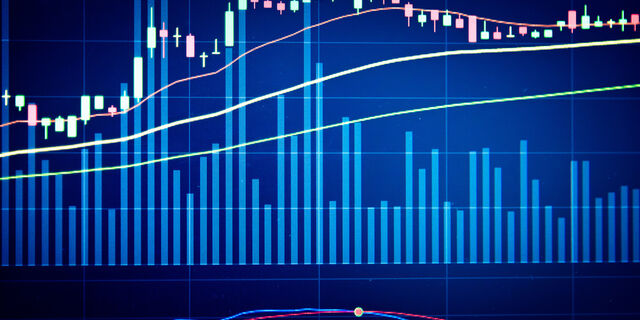 News for The Week
US stock markets started falling, while the US dollar is rising. What to expect from
Deposit with your local payment systems