What happened
Jerome Powell just gave an exclusive speech on NBC's "Today" show. Just so that you understand how exclusive it is: the former Fed Chairman Alan Greenspan appeared before the cameras in 1987 foreshadowing a record drop in the stock market. A similar performance was done by Ben Bernanke in 2009 resuming the financial crisis of that time.
So the appearance of the Fed Chair on the TV is the same like the appearance of a comet in the sky – and similarly is often interpreted as a harbinger of hard realities to come.
What did he say?
The main message was that the situation is not easy, quite special, quite unseen before, but the Fed is prepared and has all it takes to fight back the virus consequences. The main objective of the speech, apparently, was to cool down the market assuring that "we still got ammo". So it did – the USD eased on the JPY, as the first result of the speech.
USD easy, then?
Yes, quite so. The battle was fierce between the two currencies to secure the 111.70 range of heights, but the speech of Jerome Powell made the USD cede its positions. 108.30 is eyed as support now. Market steamed off.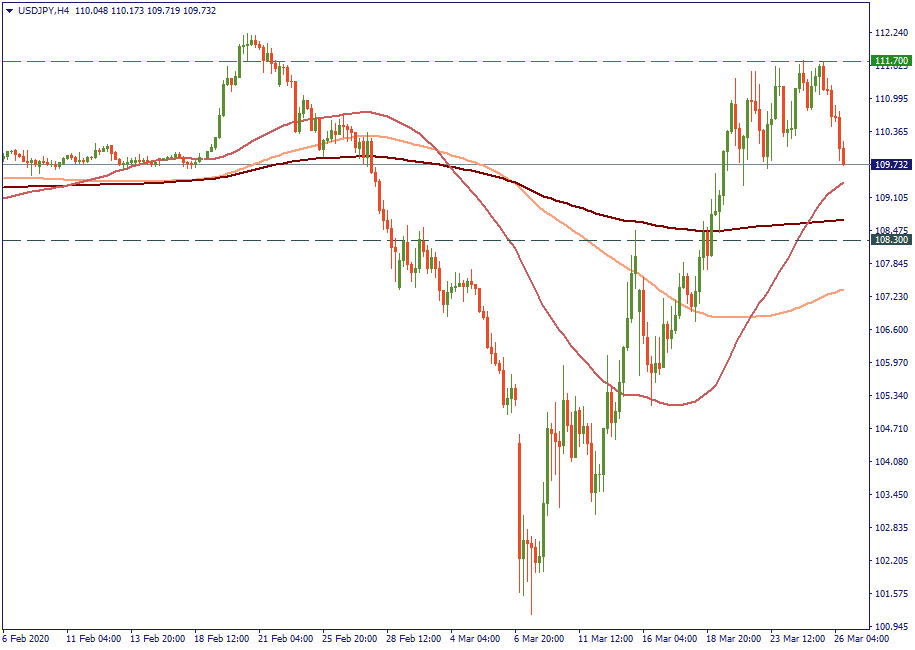 Similar
Latest news
Gold Rises as Central Banks Buy More
About 24% of global central banks intend to increase gold reserves in 2023. Rising inflation, geopolitical turmoil, and worries about interest rates are reasons to increase gold reserves.
US Evades Default This Time
Greetings to a brand new week full of events, economic releases and US debt frictions. We are here to tell you everything you need to know!
USD Gains Momentum
The US dollar index breaks one resistance after another. Read the report to learn the next target for the US dollar index!
Deposit with your local payment systems