Virgin Galactic Wins Space Race  
What happened?
Virgin Galactic (SPCE) will launch Richard Branson to space on July 11, aiming to beat Jeff Bezos. For those who don't know, Richard Branson is the Virgin Galactic's founder and the famous business magnate. He is the main competitor of Jeff Bezos (the ex-CEO of Amazon), the founder of another space company – Blue Origin. Both men are trying to be the one who will fly to space first. If Virgin Galactic wins this race, its stock price will skyrocket!
By the way, Jeff Bezos plans to make a flight already on July 20. It's neck and neck!
Why should you buy SPCE?
Virgin Galactic (SPCE) is probably one of those companies that have a huge potential to grow. Some analysts believe it may increase its current value 10 times. Why? The company is engaged in one of the most promising industries of the future: space tourism. Investing in space stocks today is the same thing as investing in internet stocks back in the 1990s. Think about it.
On June 25, Virgin Galactic claimed that the Federal Aviation Administration gave the company a license to fly passengers on future spaceflights, and Virgin will start sending paying passengers to the space starting from 2022.
Virgin Galactic has dropped below $44.00 after hitting the high of $57.50. However, don't be misguided, the news came out when the stock market was closed. It will open at 16:30 GMT+3. Thus, the price is likely to open with a gap up. The breakout above $50.00 will push the stock to the next round number of $55.00 and then to $60.00. However, today the volatility will be quite high and the prices may go back and forth.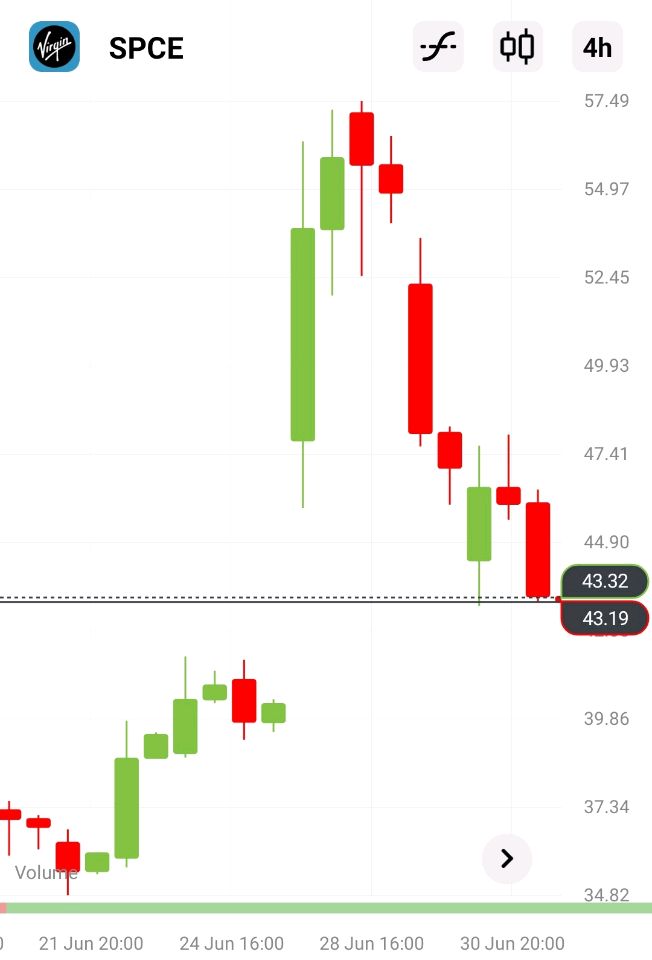 Don't know how to trade stocks? Here are some simple steps.
First of all, be sure you've downloaded

FBS Trader app

or

Metatrader 5.

FBS allows you to trade stocks only through this software.
Open

an account in

FBS Trader

or

the MT5 account in your personal area.
Similar
Latest news
The Yen Sets New Lows
The Japanese yen fell to its lowest level against the US dollar in 33 years. Read the full report to learn the next target for USDJPY!
BlackRock CEO Supports The USD
BlackRock CEO forecasts the Fed may have to raise rates further. The US dollar index (DXY) gains 130 points today. Read the full report to get more fresh news and technical analysis!
Deposit with your local payment systems