Al Gore, former Vice President of the United States: "I think the fact that within the bitcoin universe an algorithm replaces the function of the government …[that] is actually pretty cool. I am a big fan of Bitcoin."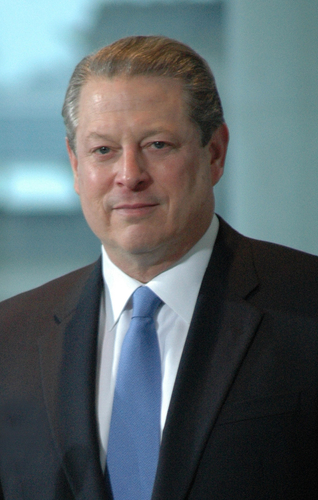 Author: 360b / Shutterstock.com
Cryptocurrencies
Bitcoin is near a psychological level of $9,800. If the cryptocurrency is able to break it and stick above it, it will have chances to go further.
Another fork of Bitcoin – Bitcoin Prime- seems to happen soon. It will be based on the first cryptocurrency and Primecoin. News on the new fork caused mixed reaction of the society.
UNICEF Australia launched a website for the charitable mining of Monero. Everyone is able to mine some cryptocurrency to help needy children.
Fundstrat Global Advisors launched new indexes for cryptocurrency investors:
Commodities, Platforms, Privacy, Exchanges, and Stablecoins. The commodities include Bitcoin, Bitcoin Cash, Litecoin, Monero, and Zcash. According to the company, "Commodity tokens" are a good way to attract institutional investors.
Goldman Sachs is launching a service for a bitcoin futures trading. The company waits for a permission of US regulators. As soon as it has the permission, an official date of the service's launch will be released.
A head of an online broker Monex declared that cryptocurrencies can incredibly rise as it happened to derivatives in the 1980s. He noticed that 40 years ago few people understood derivatives, when regulators hated them, however, the society accepted the derivatives in some years. (Earlier the broker Monex bought the cryptocurrency exchange Coincheck)
Regulation
Although Iran just recently banned operations with cryptocurrency assets, it has already announced a development of a national cryptocurrency.
A financial regulator of Japan forces local cryptocurrency exchanges to stop trading anonymous cryptocurrencies such as Monero, Zcash, Dash, and others. However, there is no official ban yet.
A Dubai police apprehended criminals that were selling Bitcoins. They tied credulous buyers, took away their cash in the amount of $1.9 million and disappeared, but the victims managed to get free and go to the police.
US regulators plan to consider Ethereum assets as securities. If they recognize Ethereum traded on stock exchanges as a security, Ethereum assets will be a subject to completely different legislative requirements.
A ban on ICO (in action since September 2017) in South Korea can be canceled. ICO can be legalized but it will be under control of the Financial Services Commission and the Ministry of Science.
Cryptocurrency exchanges
Two large cryptocurrency exchanges Binance and OKEx plan to make Malta a center of their business. Analysts are sure that other cryptocurrency exchanges will transfer their businesses there as well. Malta develops rules that will regulate an activity of brokers, exchanges, and traders. To date, these rules are one of the most complete in the cryptocurrency industry.
Blockchain
A blockchain consortium for a development of the car industry MOBI was created. It consists of 30 companies; BMW, General Motors, Ford, Renault, Bosch, IBM, and IOTA are among them.
According to the Wall Street Journal, Pavel Durov, a founder of Telegram and blockchain TON, will not hold a public ICO.
Bitcoin $9,799 (+6.30%)
DASH $502.78 (+3.45%)
Ethereum $808.72 (+12.93%)
Litecoin $165.67 (+9.27%)
Similar
Weekly Cryptonews
Bitcoin could not resist the $10,924 level and fell below the 50-day SMA on Tuesday.
Weekly Cryptonews
Finally, it happened! Both the Fed Chair and US president commented about cryptocurrencies yesterday. However, in a different way (such a surprise).
Weekly Cryptonews
The overheated market has started to calm down since the beginning of the week. What are the levels?
Latest news
What Currency Will Overperform?
S&P Global, a private banking company, will release a monthly change in British Flash Manufacturing Purchasing Managers Index (PMI) on January 24, 11:30 GMT+2. The index is a leading indicator of economic health as businesses react quickly to market conditions, and purchasing managers hold the most current and relevant insight into the company's view of the economy.
Deposit with your local payment systems