Jeffrey C. Sprecher, CEO Intercontinental Exchange: Bitcoin will significantly simplify the promotion of the world currency. It has a potential to be the first world currency.
Cryptocurrencies
Bitcoin has suffered a great fall this week. Although the Turkish lira plunged at the beginning of the week and Turkish traders started buying Bitcoin, it didn't support the cryptocurrency. The digital currency fell to the lows of the end of June 2018 near $5,875. However, it managed to recover. Up to now, Bitcoin has been trading near $6,430. The resistance is at $6,615. If Bitcoin can't break this level, the fall to 5,875 is anticipated.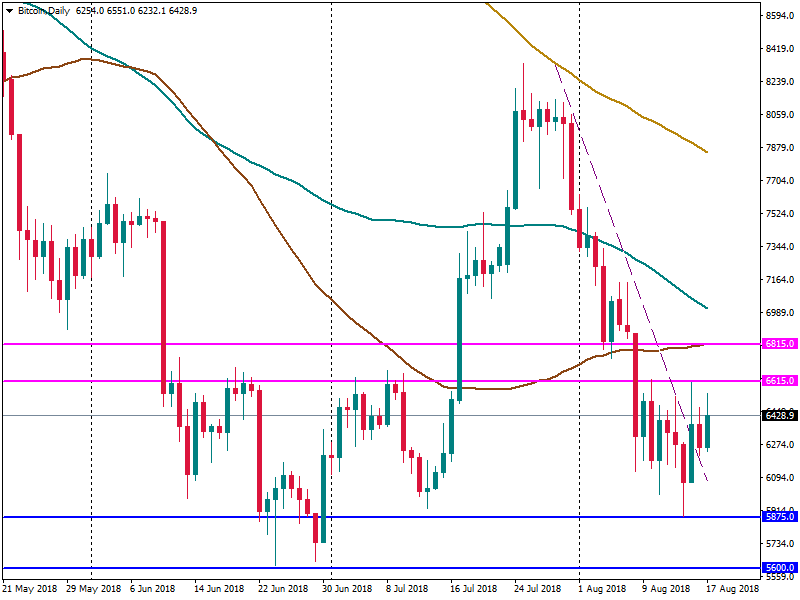 The volume of trading on Turkish cryptocurrency exchanges increased by 100% because of the great plunge of the Turkish lira.
The California Court rejected the lawsuit against Ripple. The Ripple was accused of a price manipulation. Moreover, the complainant required to recognize it as unregistered security.
The head of BitMEX cryptocurrency exchange called Ethereum "shitcoin" and predicted its fall below $100. Recently the price plunged below $300.
The Venezuelan President Mr. Maduro said that both the Venezuelan bolivar and El Petro will become national currencies since August 20.
Regulation
A government of the Korean Cheju island wants the island to become a center of the blockchain industry and a free area for ICO despite the strict national policy to the cryptocurrency market.
The Saudi Arabian authorities forbade companies and individuals to trade cryptocurrencies.
Blockchain
South Korea is anticipated to spend $918 million to develop blockchain and artificial intelligence in 2019.
Cryptocurrency exchanges
Malta has the biggest volume of cryptocurrency trading on cryptocurrency exchanges in the world.
KuCoin cryptocurrency exchange is accused of a fraud. The Hong Kong head-office isn't located at the registered address.
Jamaican stock exchange will launch cryptocurrency trading. The trading platform will start operating at the end of 2018.
Just for fun
Instead of a reward of $250,000, Bitfi wallet's developers promised problems to hackers who claimed successful hacking.
Bitcoin $6,434.3 (-0.24%)
DASH $156.73 (-1.74%)
Ethereum $296.86 (+0.39%)
Litecoin $56.885 (-0.56%)
Similar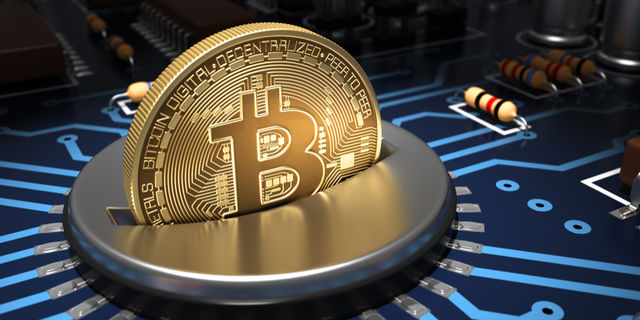 Weekly Cryptonews
What has provoked the panic in the crypto community today? Find out here!
Latest news
The US Dollar Is Correcting
Inflation in Europe was released better than the forecast. The preliminary fact was published at 4.3%. What's happening in the markets?
Bearish Signal For The USD
XAUUSD fell below 1900 for the first time since March 2023. Meanwhile, the US dollar index gives a bearish signal. Read the full report to learn more!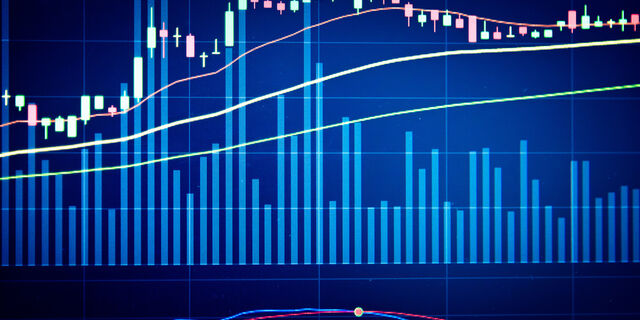 Deposit with your local payment systems