Jeffrey Wernik, entrepreneur, crypto investor: "The question is, what for a typical middle-class person-how do they accumulate wealth? And I think their only answer is to put a certain percentage in crypto"
Bitcoin started bullish on Monday breaking the two-week resistance at $6610 and testing the pivot resistance at $6683. The crisis on the stock market when Nasdaq fell by more than 4%, S&P 500 and Dow Jones by more than 3% affected the price of the digital currency heavily. As cryptocurrencies are considered as high-risk commodities, they did not attract the investors due to the unstable market situation. On Thursday it tested its September lows at the support at $6190. For now, the digital currency is trying to recover testing the resistance at $6304. If it manages to close above this level, the next resistance is at $6437. Any negative activity on the digital currency market, as well as manipulations by Bitcoin whales, can make the currency weaker. In that case, the support is at $6190.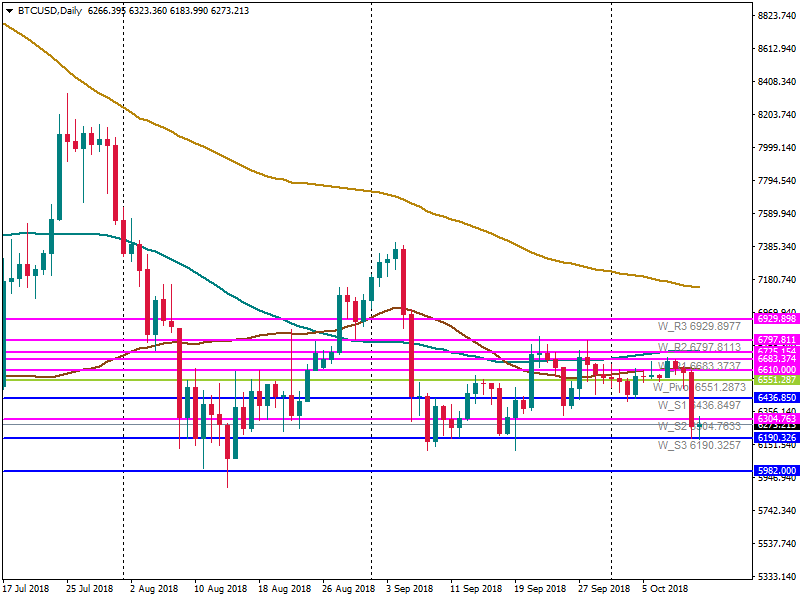 Regulations:
World trade organization sees global advantages in applying blockchain-technologies to financial and trade fields.
United Arab Emirates' authorities compared ICO to the public offering of the common stock. They are also developing a new government cryptocurrency emCash in Dubai.
Financial regulator of Switzerland FINMA gave its first license for the regulation of crypto assets. Its owner is investment fund Crypto Fund.
Regulator of telecommunication industry of Great Britain Ofcom announced the start of the project of inserting Blockchain into phone communication system.
Harvard, Stanford and Massachusetts universities invest millions of dollars in cryptofunds. This is a good news for the legitimization of the sphere.
New releases:
South Korean popular messenger Kakao started testing its blockchain platform Klaytn.
Japanese IT giant GMO announced the release of GMO Japanese Yen in 2019. Token will be connected with Japanese currency. Finally, some diversity!
Key events to follow for the next week:
15 October - SolarTech Summit in Porto, Portugal
15 October - Mainnet coin, Metamorph trading platform launch.
16 October - FOTA platform launch.
17 October - Financial Times Digital Health Summit in New York, the USA
19 October - Start Engine Summit in Los Angeles, the USA
Bitcoin $6,321.1 (+0.31%)
DASH $162.10 (-1.45%)
Ethereum $197.49 (-1.82%)
Litecoin: $51.75 (+0.9%)
Similar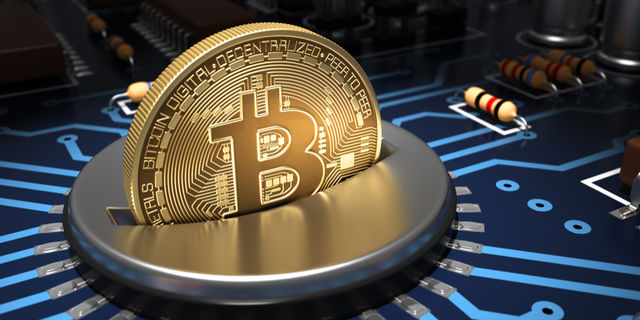 Weekly Cryptonews
What has provoked the panic in the crypto community today? Find out here!
Latest news
Deposit with your local payment systems