What drives the market on August 28?
The previous day was full of economic releases and events. Let's discuss them.
Fundamentals
US unemployment claims came out a little bit worse than analysts expected. 1 006 000 people filed for jobless benefits. While the forecast was 1 million. The US preliminary gross domestic product contracted more than ever in the US history. However, it has still beaten estimates. It slumped by 31.7%, while the forecast was -32.5%.
Later on the Fed has made a really dovish statement. Fed's chairman Jerome Powell announced the more relaxed approach on inflation. So, basically it allows inflation to run above the 2% target and unemployment to run lower. Rates will stay at low levels for longer, and lower rates will weigh on the US dollar. As a result, the US dollar dipped down, while riskier currencies and stocks significantly rose.
Technical tips
Let's look at the charts. EUR/USD has climbed up and broken through the resistance of 1.8800. If it manages to cross the key psychological mark of 1.9000, it will rise to 1.1950. In the opposite scenario, if it breaks down the support of 1.8800, it will open doors towards the 1.1800 mark.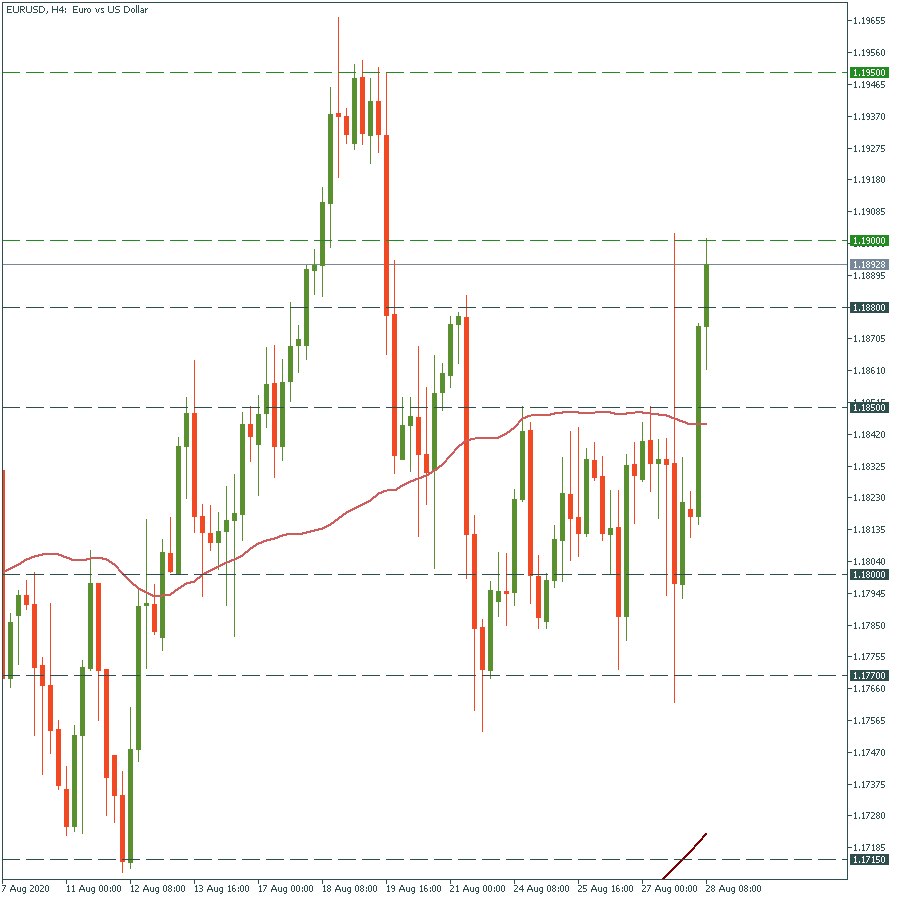 S&P 500 reached a record high at 3 500. If it crosses 3 550, it may rise further to 3 600. Otherwise, if it falls below the yesterday's low of 3 470, it will clear the way to 3 430. Notably, Donald Trump claimed yesterday that he wants to end reliance on China once and for all, it may deteriorate the overall sentiment.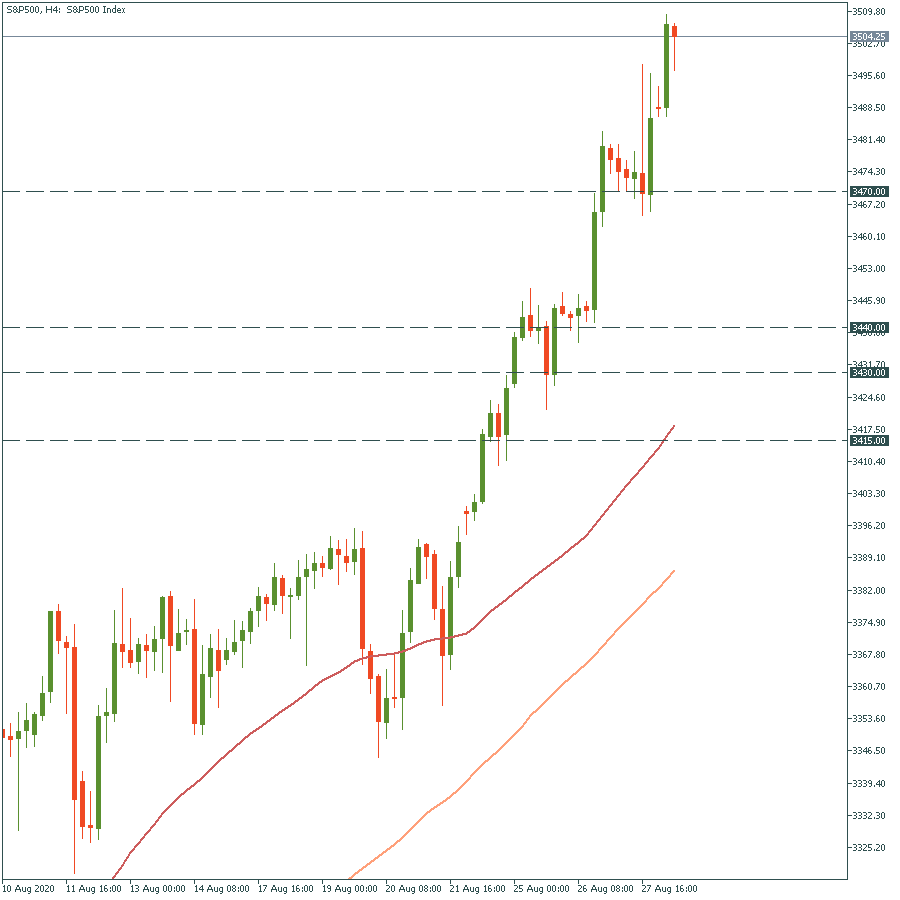 Let's move on to gold. The yellow metal is edging higher. If it breaks through the high of August 26 at $1 955, it will surge further to the resistance of $1 970. On the flip side, the move below $1 930 will drive it lower to the support of $1 910.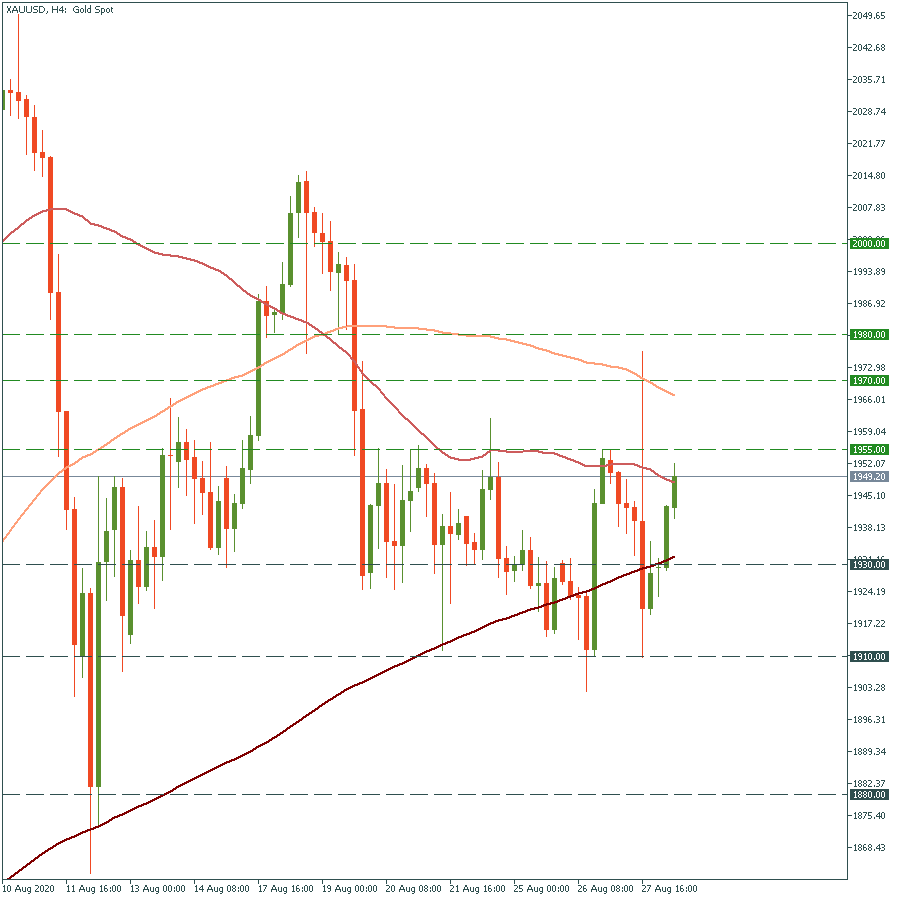 AUD/USD has approached the key resistance of 0.7300, If it breaks it through, the way to 0.7335 will be clear. In the opposite scenario, if it drops below the support of 0.7235, it may dip down to the next one at the key psychological mark of 0.7200.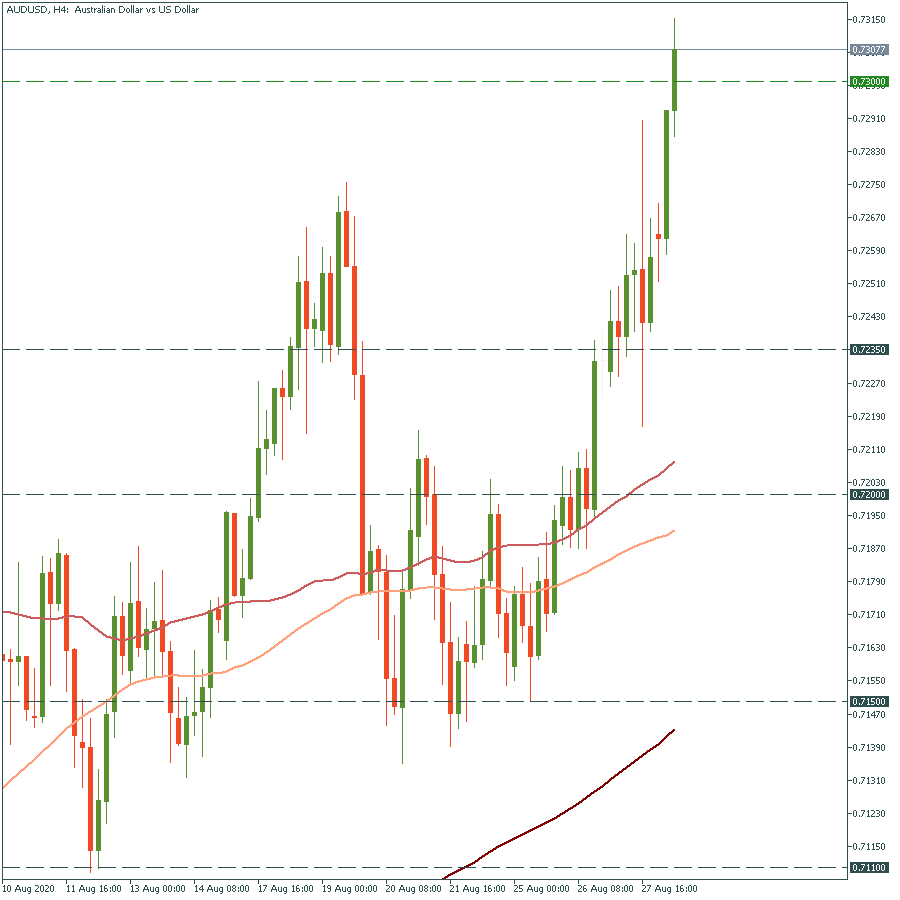 Follow up:
Follow the Canadian GDP and US personal spending reports today at 15:30 MT time!
Similar
Latest news
The Most Important News For Today
News is always essential. Especially when we speak about the FOREX market. What is the most important information for today? Let's see together.
Forex News March 29
Forex, Crypto, Metals, and Stocks News for March 29. Here's what you need to know for today:
The Most Important News For Today
The news is essential if you want to trade. Don't miss our digest, where we'll tell you about the most interesting events, happening right now.
Deposit with your local payment systems