What drives the market on September 2?
The US dollar has reversed from its' losses, caused by the dovish Fed statement. Yesterday US ISM Manufacturing PMI came out 56.0, beating estimates of 54.6 and signaling the industry expansion. It's one of the main indicators of economic activity as businesses adapt fast to a new environment, and their purchasing managers have a sense of the current economic state. As a result, the optimistic report has driven the greenback upward.
Today the Australian GDP turned out worse than analysts expected. It contracted by 7.0%, while the forecast was -6.0%. The Australian dollar has started dipping down amid the negative data. Let's look at the charts. AUD/USD has bounced off the key resistance of 0.7400 and started dipping down. If it crosses the support of 0.7300, it may fall even deeper to the low of August 27 at 0.7240. In the opposite scenario, if it manages to break above 0.7365, it may rise up to 0.7400.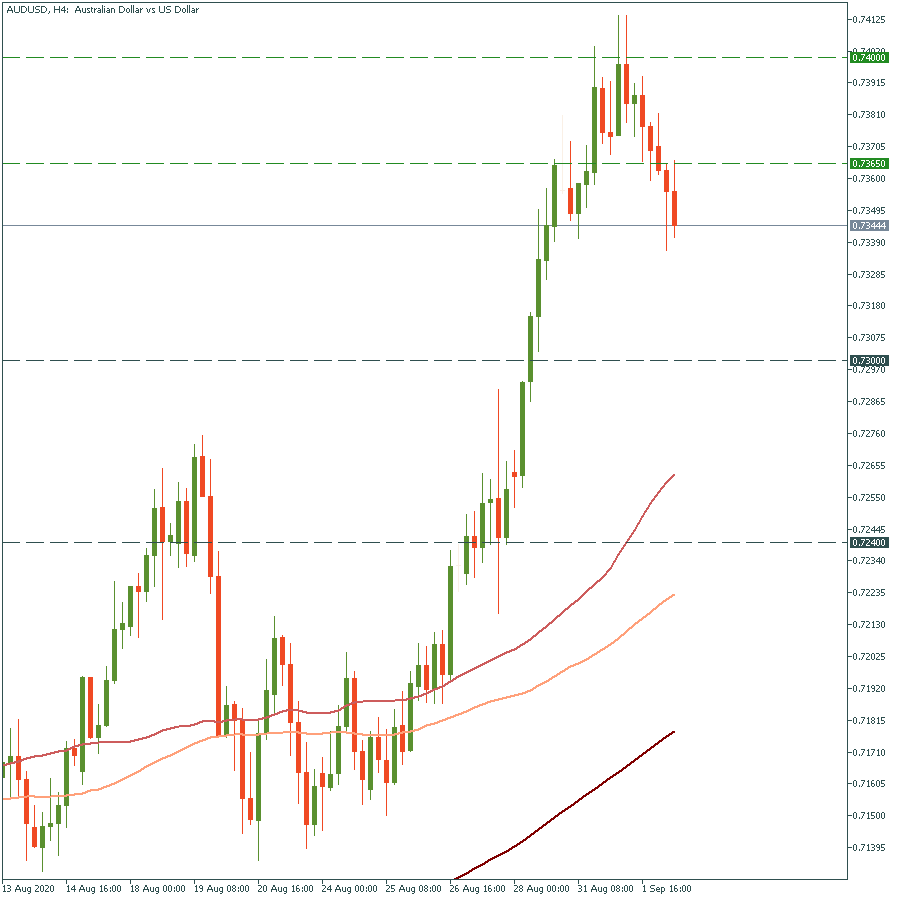 Later on, German retail sales slumped by 0.9%, while analysts foresaw the increase by 0.5%. The worse-than-expected report added headwinds to already weakening EUR. EUR/USD has just broken through1.1900. The drop below the 50-period moving average at 1.1850 will drive the pair lower to the key support of 1.1800. On the flip side, if it jumps above 1.1900, the way to 1.2000 will be open.
The ADP report at 15:15 MT time will add fresh volatility to the pair. If the ADP is better than the forecasts, the USD will gain and, therefore, drive EUR/USD down. Otherwise, if the ADP is worse than the forecasts, the USD will fall and, therefore, drive EUR/USD up.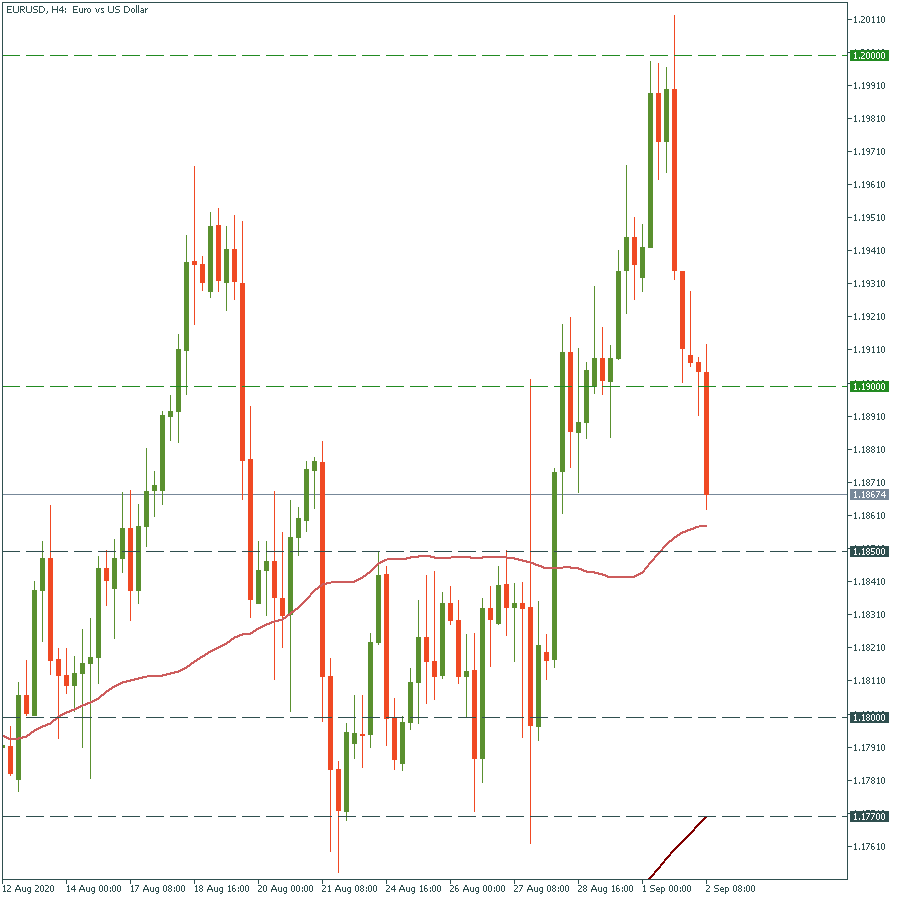 Let's move on to gold. XAU/USD has reversed from the support of $1 960. If it manages to cross the resistance of $1 990, it may surge to the psychological mark of $2 000. Support levels are at $1 960 and $1 950.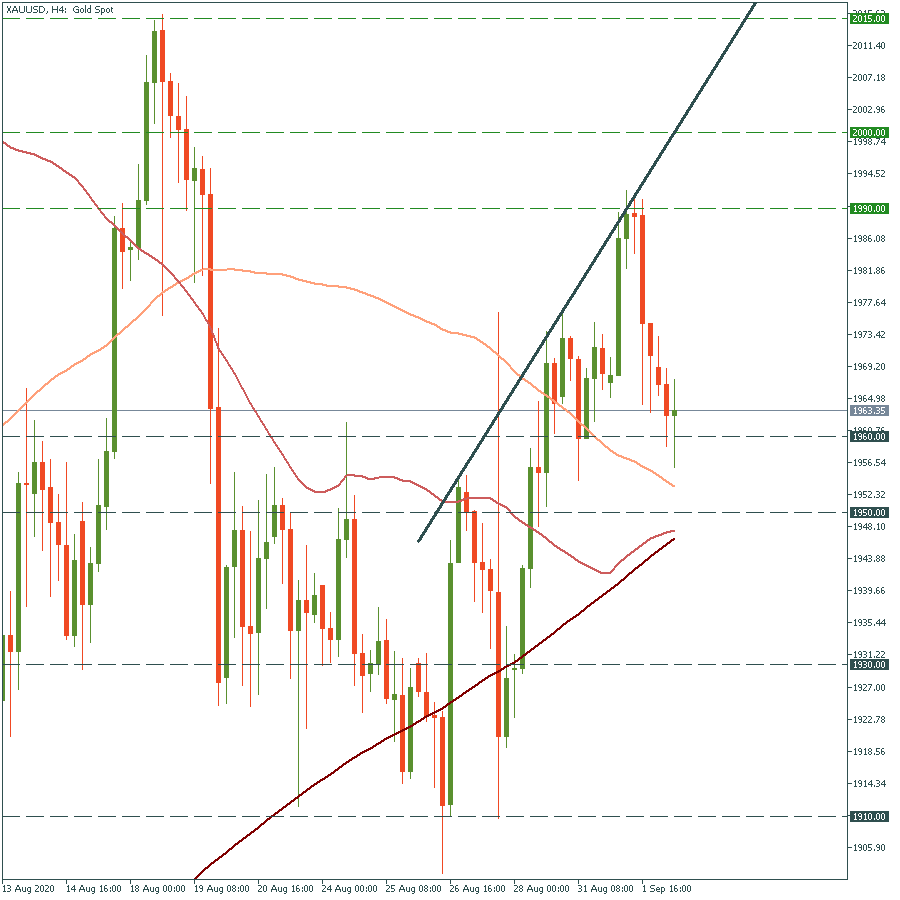 Finally, let's discuss the S&P 500. It rallied to a record high of 3 540, driven by Tesla and Apple, which gained due to their stock splits and positive economic data. The move above 3 550 will drive it to 3 600. Support levels are 3 490 and 3 470.
Similar
Latest news
Gold Rises as Central Banks Buy More
About 24% of global central banks intend to increase gold reserves in 2023. Rising inflation, geopolitical turmoil, and worries about interest rates are reasons to increase gold reserves.
US Evades Default This Time
Greetings to a brand new week full of events, economic releases and US debt frictions. We are here to tell you everything you need to know!
USD Gains Momentum
The US dollar index breaks one resistance after another. Read the report to learn the next target for the US dollar index!
Deposit with your local payment systems