What moves the market on May 22?
China held out its hand to the US. Will the USA shake it?
The US-China relationship is the focus of attention these days. China pledged to implement the first phase of its trade deal with the US. According to Chinese Premier, "China will continue to boost economic and trade cooperation with other countries to deliver mutual benefits." On January 15 two sides signed a phase-one trade pact, but the agreement has come under threat as Donald Trump blamed China for the coronavirus outbreak. According to him, he had "a very hard time with China" and he would "save $500 billion" if it cut off ties with China. Also, China for the first time since 1990 hadn't set its GDP target. All this raised market uncertainty, S&P 500 fell deeper. Let's look at the chart. The price had been rising since May 14, but it struggled to cross the retracement level at 2975. Now it's headed down to the support level at 2895. It may be a good entry point to go short as if it breaks through it, the price will dip down to 2815.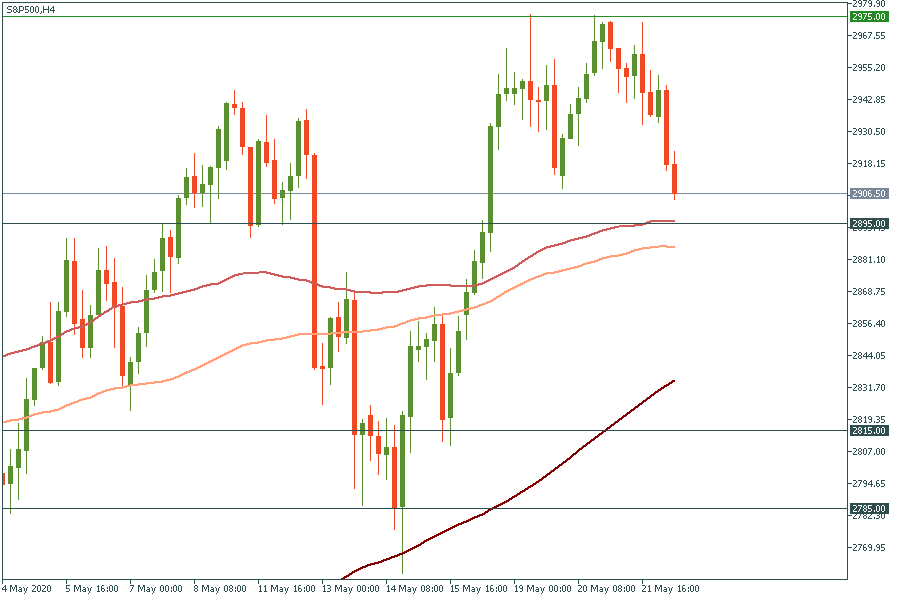 JPY benefits from US-China tensions
As we know, both USD and JPY are safe-haven currencies. However, now the Japanese yen has an advantage as it stays outside US-China disputes. Also, today the Bank of Japan released a new lending program to support small businesses. That all played into Japan's hands, the price of USD/JPY plummeted. Now the price is struggling to cross the 200-period moving average, which it has hit recently. If it breaks through it, it will fell down to 107.1. In other case, it may reach the retracement level at 107.725, that will open doors towards 107.9.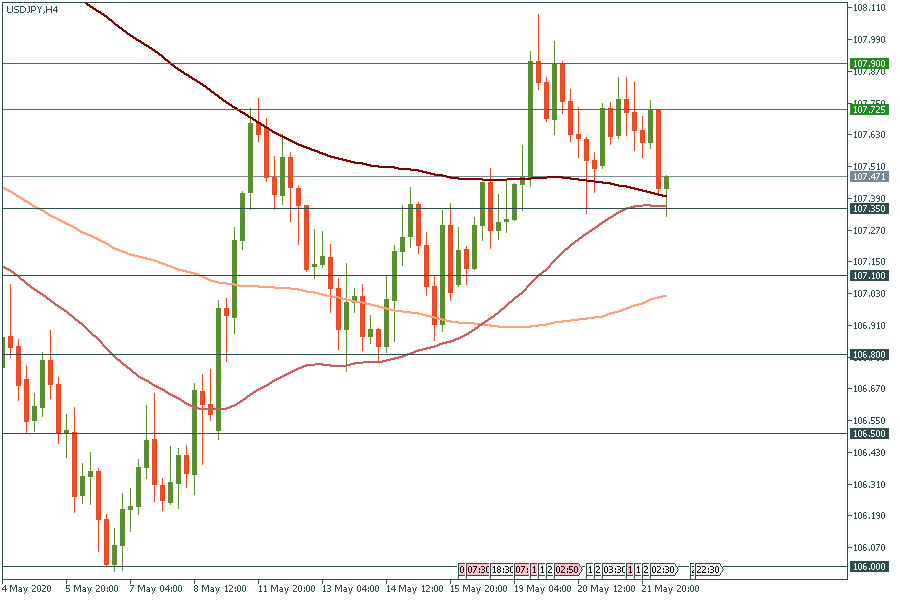 Oil is moving down
The risk-off sentiment on the market pushed the oil prices down. Victor Shum, vice president of energy consulting at IHS Markit in Singapore, said "the nascent demand recovery is still vulnerable, and the drop in prices today is an injection of reality". Yesterday the WTI oil price had reached unseen highs since March 10. However, it bounced back today. Support levels are 27 and 23. Retracement is 35.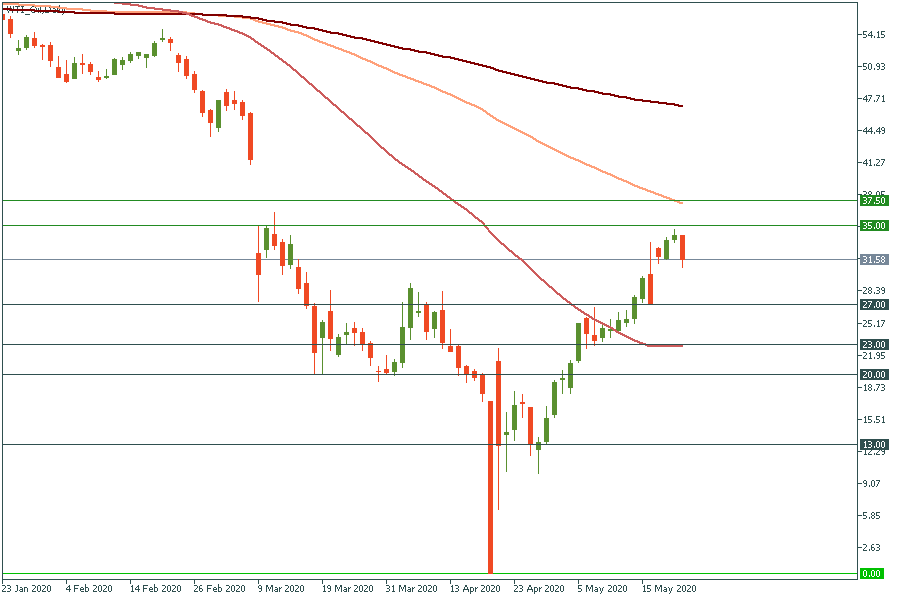 Similar
News for The Week
US stock markets started falling, while the US dollar is rising. What to expect from
Latest news
The US Dollar Is Correcting
Inflation in Europe was released better than the forecast. The preliminary fact was published at 4.3%. What's happening in the markets?
Bearish Signal For The USD
XAUUSD fell below 1900 for the first time since March 2023. Meanwhile, the US dollar index gives a bearish signal. Read the full report to learn more!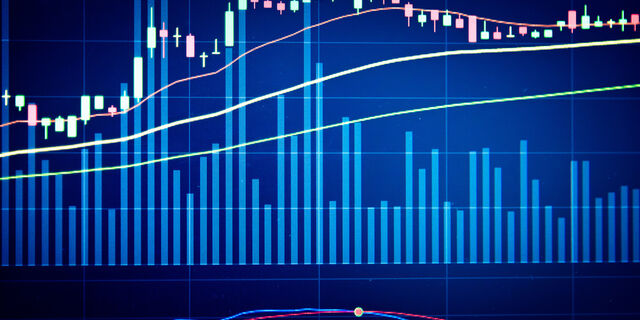 Deposit with your local payment systems