What to expect from Microsoft event?
On Wednesday, September 22, Microsoft will be holding a product launch. The event starts at 18:00 GTM + 3.
What will be shown?
Microsoft has been building up plenty of momentum recently with the impending launch of Windows 11. And with the new operating system set to launch on October 5th, it's only natural to showcase it with new devices. Microsoft is announcing that Windows 11 will be released on October 5th. The new operating system will be available as a free upgrade for eligible Windows 10 PCs, or on new hardware that ships with Windows 11 pre-loaded.
The reports and leaks seem to indicate that we may see updates to Microsoft's Surface Pro, Surface Book, Surface Go, and Surface Duo lines. Many details of the Surface Pro 8 have already leaked, including its new Intel 11th Gen processor, 120Hz display, and switch to Thunderbolt ports.
Beyond Windows 11 devices, Microsoft is expected to announce a successor to the dual-screen Surface Duo. The leaks for the Duo 2 began earlier in the summer, promising an internal spec bump and a new triple-camera setup in addition to some smaller design tweaks. The big questions around the Duo 2 are in software and support, as the original Duo is far away from being on the edge of the technology — it's still stuck on Android 10 when Android 12 is around the corner — and slow sales have landed it in the clearance sections of many retailers.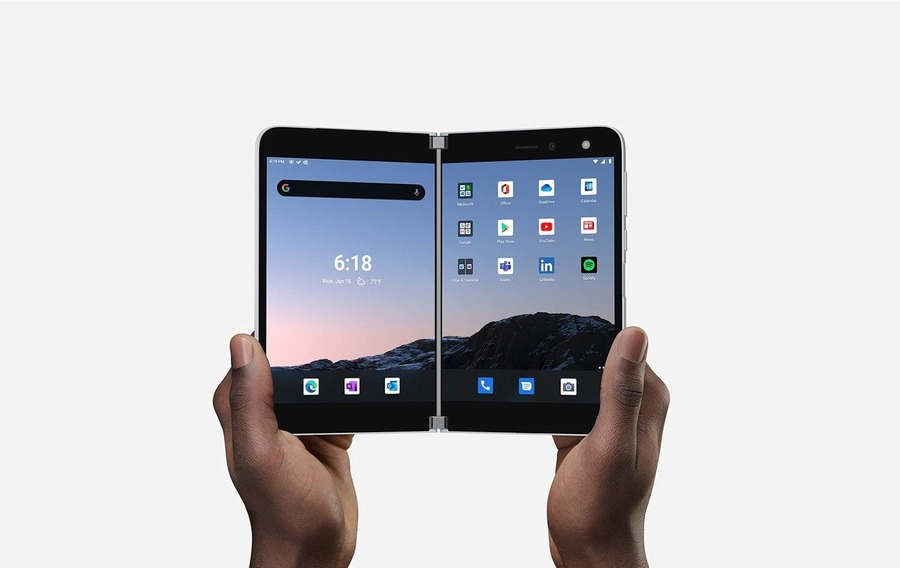 How to trade on the event?
Microsoft stock price has been consolidating for more than a month, and it looks like the anticipation of the new products isn't in the price yet. That's why I would consider watching after the news and waiting for the event to show something interesting. If to trade the chart, it's better to wait for the price to break through resistance and enter the trade after the retest. However, you can try buying the stock right after the event (just wait until Fed will finish its press conference).
Microsoft daily chart
Resistance: 305.0; 333.0
Support: 290.0; 275.0; 260.0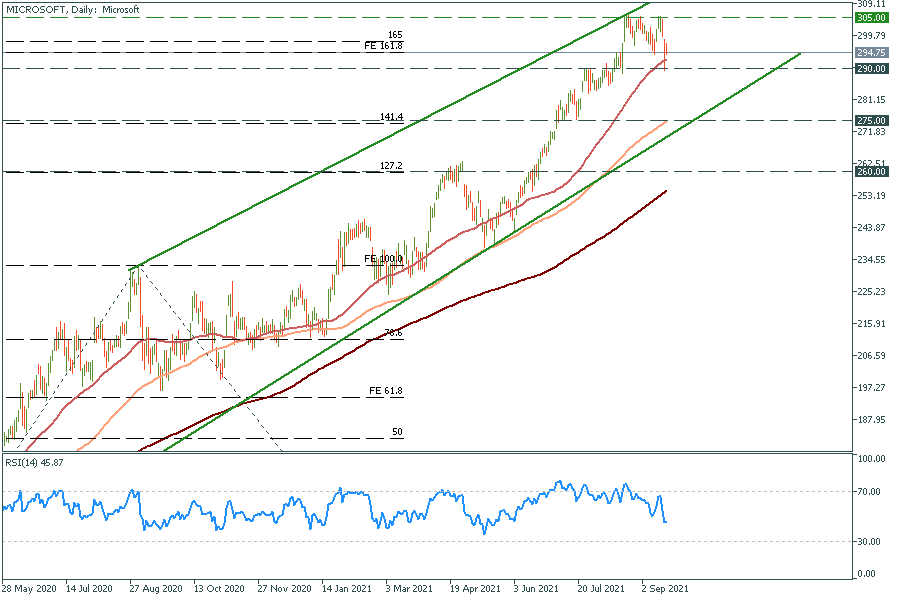 Similar
Apple event surprised traders
Every year in early autumn Apple holds its event where it presents new iPhones, Apple Watches, and iPads. This year wasn't an exclusion. But yesterday's presentation didn't result in Apple stock growth, and here's why.
Latest news
No More US Debts in Sight
The first day of June should've brought us the US default. Unsurprisingly, the US House passes the debt ceiling bill at the latest possible moment.
Gold Rises as Central Banks Buy More
About 24% of global central banks intend to increase gold reserves in 2023. Rising inflation, geopolitical turmoil, and worries about interest rates are reasons to increase gold reserves.
Deposit with your local payment systems