What Will Bring the Core PCE Price Index Release?
What will happen?
The US Bureau of Economic Analysis will publish Core Personal Consumption Expenditures (PCE) on May 27 at 15:30 GMT+3. The PCE indicator differs from the core CPI as it measures only goods and services consumed by individuals. Prices are weighted according to the total cost of a product. It provides essential information about consumer behavior.
Why is it important?
US inflation is still a big and triggering topic. Despite the Fed's attempts to pull it lower, prices rise swiftly. Thus, traders look for hints on faster rate hikes. Expectations of such policy push the USD up. The US dollar index is trading near the highs at around the 105 level.
On April 29, Core PCE rose by 0.3%, as expected. EURUSD had dipped on the announcement, but then it shortly recovered, overshadowed by the weaker-than-expected Chicago PMI (56.4 vs. 62.1). Trading one lot on this move would have brought you $150.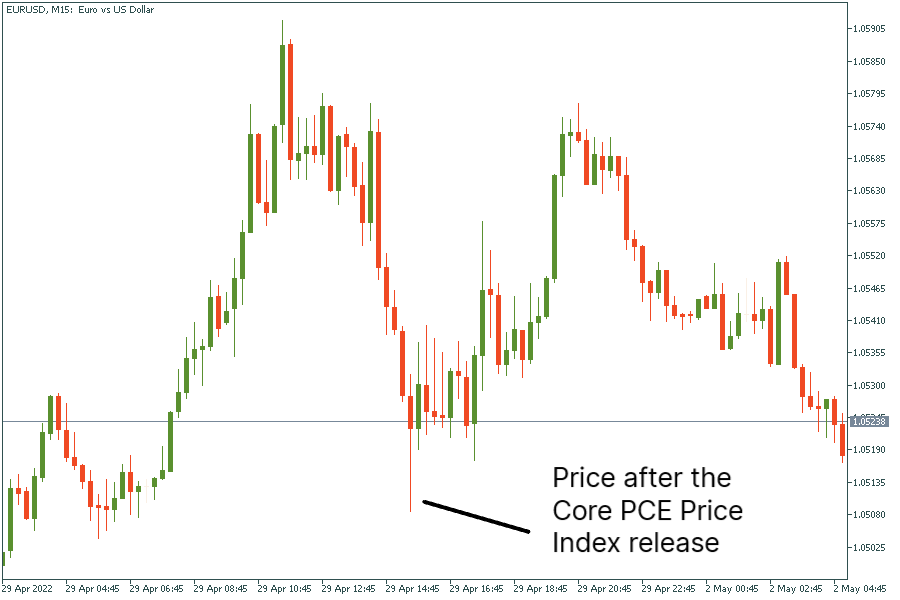 How to trade on the US Core PCE Release?
As the PCE index is crucial, it is likely to influence gold and the USD pairs. Gold is considered a hedge against inflation, but PCE high numbers increase the chance of rate hikes. Thus, the metal may fall against the USD.
If the actual numbers beat expectations, the USD will go up, and gold (XAUUSD) will fall.
On the contrary, lower numbers will make gold rise.
Instruments to trade: XAUUSD, EURUSD, USDCAD, USDCHF.
Similar
How to trade the JPY?
Happy Friday, traders! Are you ready to trade at the end of the week? Here's what you need to know before you start:
Latest news
Crucial News For The Following Week
Consumer Price Index, Existing Home Sales, US Fed rate decision - all of these things we will discuss in our new review. Don't miss it out!
Deposit with your local payment systems