What's New with Australian Unemployment Rate?
What will happen?
The Australian Bureau of Statistics will announce the updated Unemployment Rate and Employment Change data on Thursday, May 19, at 04:30 MT. The Unemployment Rate is a major signal of overall economic health, as consumer spending is highly correlated with labor market conditions. It shows the percentage of unemployed people who are actively looking for work. In turn, the Employment Change shows the change in the number of employed people during the previous month.
Possible AUD reaction
Australia's unemployment is now at the lowest level since May 2020, when Covid-19 was at its peak. According to the Australian Bureau of Statistics, more than 20 000 full-time jobs were added to the economy in March, with less than 3 000 part-time jobs cut, making the unemployment flat at a seasonally adjusted 4.0%.
The results were worse than expected. However, the AUDUSD had slightly dipped and then recovered. If you traded one lot at that moment, the maximum profit could be $202.00.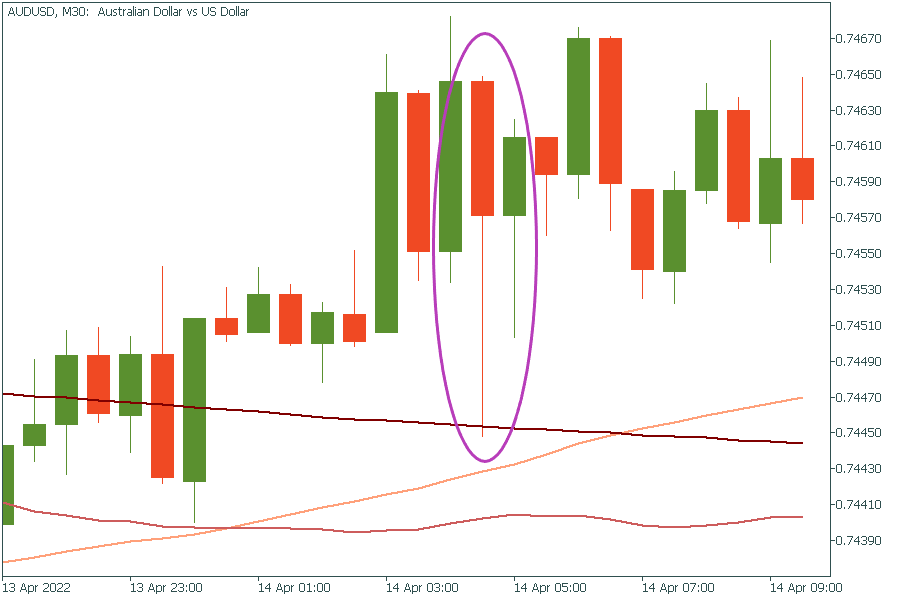 How to trade on Australian Unemployment Rate release?
It's important to note that a higher Employment Change and a lower Unemployment Rate are good for the economy. Lower Employment Change and a higher Unemployment Rate are the opposite. As a result, the first situation will be attractive for the bulls of the AUD due to increased demand for the currency. We suggest you follow the Forecasts in the economic calendar to predict the AUD reaction.
If the Employment Change is higher and the Unemployment Rate – lower than the forecasted, the AUD will rise.
If the situation is vice versa, the AUD will fall.
Check the Economic Calendar.
Instruments to trade: AUDUSD, AUDCHF, AUDNZD, AUDJPY
Similar
How to trade the JPY?
Happy Friday, traders! Are you ready to trade at the end of the week? Here's what you need to know before you start:
Latest news
Crucial News For The Following Week
Consumer Price Index, Existing Home Sales, US Fed rate decision - all of these things we will discuss in our new review. Don't miss it out!
Deposit with your local payment systems