Will the AUD retest its recent highs?
The Reserve Bank of Australia will post a rate statement, which contains an update on the interest rate on October 6, at 6:30 MT time.
Instruments to trade: AUD/USD, AUD/NZD, AUD/JPY
The Reserve Bank of Australia is expected to keep the interest rate at 0.25%. However, the current "wait and see" attitude of the RBA may be interrupted soon, according to Westpac. One of the leading analytical agencies has changed its forecasts and now projects a rate cut by 15 basis points during November's meeting. Thus, it is highly recommended to monitor the statement for the potential dovish hints. The combination of a stronger dollar and bearish forecasts have already pulled AUD/USD from its highest level since December 2018. Will we see further falls?
If the RBA keeps its attitude unchanged, the AUD will strengthen;
If the RBA is dovish, the AUD will weaken.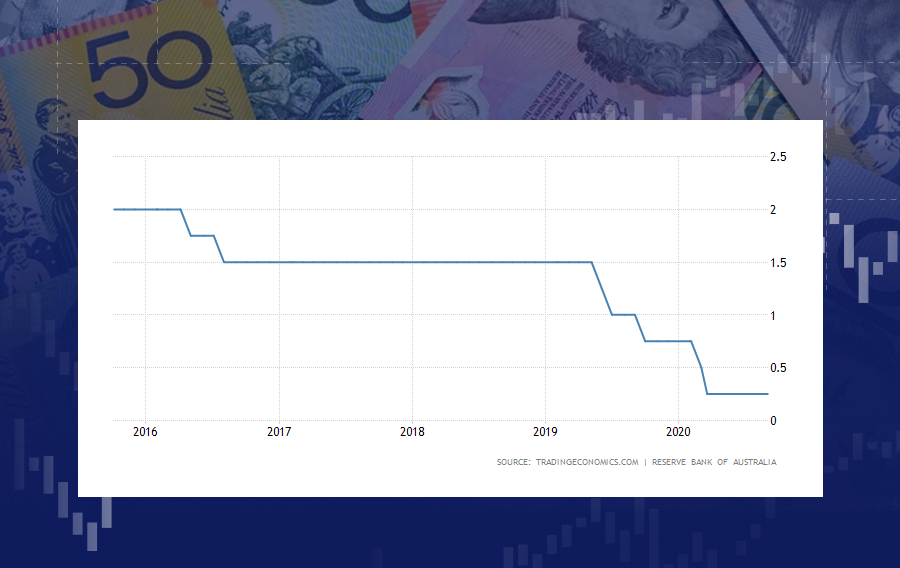 Similar
So Much News to Follow This Week
Hello, and welcome to the last week of August. We found the best news and collected the most impactful events for you to stay on the top of the market. Let's go!
Latest news
NFP, Oil, and US Stocks Highlight This Week
Welcome to the first week of October!  As usual, at the start of the week, we are looking for valuable insights that will bring us profits in trading. Let's observe the main events. 
The US Dollar Is Correcting
Inflation in Europe was released better than the forecast. The preliminary fact was published at 4.3%. What's happening in the markets?
Bearish Signal For The USD
XAUUSD fell below 1900 for the first time since March 2023. Meanwhile, the US dollar index gives a bearish signal. Read the full report to learn more!
Deposit with your local payment systems