Will the BOC act amid an improving outlook?
What will happen?
The Bank of Canada will publish a rate statement and update on the interest rate on Wednesday, at 17:00 MT time. The statement normally contains commentary about the economic conditions and insights into further monetary policy decisions. Until now, the bank has made no major changes to the monetary policy since the end of the lockdown. As the outlook of the Canadian economy is improving, analysts project a shift in the central bank's tone. If it's true, the BOC will hike the interest rate earlier than in 2023.
How to trade on the BOC rate statement?
Due to analysts' predictions, traders need to pay particular attention to the changes made in the statement. If analysts' predictions are correct and the Bank of Canada expresses readiness for a rate hike before 2023, the Canadian dollar may strengthen.
Remember that a hawkish central bank pushes the CAD up;
A dovish BOC pulls the CAD down.
Instruments to trade: USD/CAD, EUR/CAD, CAD/JPY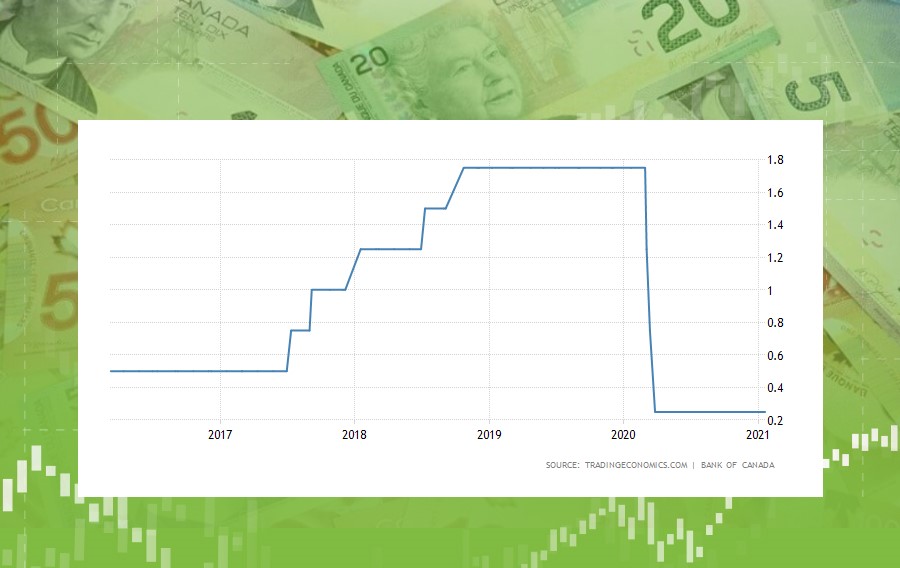 Similar
The Last Volatile Week of 2022
The US Bureau of Labor Statistics will release its Consumer Price Index and many other critical events that will move the market this week!
Latest news
Market Crash Incoming?
This week may be the most important since the year started as the Fed assess the economic outlook and the US presents fresh NFP readings.
What Currency Will Overperform?
S&P Global, a private banking company, will release a monthly change in British Flash Manufacturing Purchasing Managers Index (PMI) on January 24, 11:30 GMT+2. The index is a leading indicator of economic health as businesses react quickly to market conditions, and purchasing managers hold the most current and relevant insight into the company's view of the economy.
Deposit with your local payment systems