Will the BOC strengthen the CAD even more?
The Bank of Canada will publish the rate statement together with the interest rate on October 28, at 16:00 MT time.
Instruments to trade: USD/CAD, EUR/CAD, CAD/JPY
According to data from the Bank of Canada, the financial market conditions in the country are improving. As a result, the regulator has announced changes to its supportive measures. The last operations of the Canada mortgage bond purchase program and Banker's acceptance purchase are scheduled for the week of October 26. At the same time, the BOC will pay particular attention to the housing sector to prevent speculations amid the low interest rate. That means, the interest rate will likely stay unchanged at 0.25% during this meeting. What's interesting is the bank's plans for the upcoming months and the forecasts in the statement.
If the BOC is optimistic, the CAD will strengthen;
If the BOC is pessimistic, the CAD will weaken.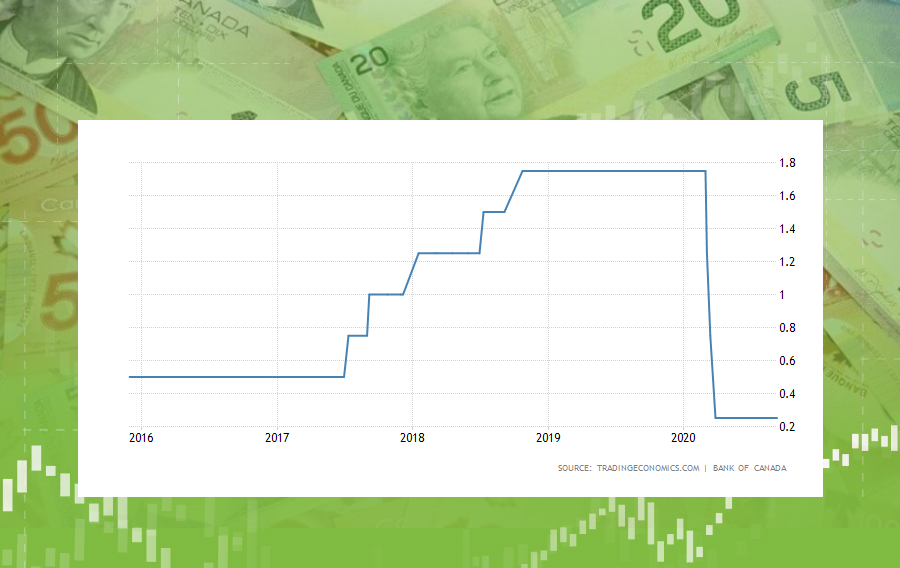 Similar
The Last Volatile Week of 2022
The US Bureau of Labor Statistics will release its Consumer Price Index and many other critical events that will move the market this week!
Latest news
The Most Important News For Today
The news is essential if you want to trade. Don't miss our digest, where we'll tell you about the most interesting events, happening right now.
Deposit with your local payment systems