Will the BOE Act as the Lockdown Is Over?
What will happen?
The Bank of England will publish a monetary policy statement and update on the interest rate on Thursday, at 14:00 MT time. The statement normally contains commentary about the economic conditions and insights into further monetary policy decisions. After coronavirus restrictions were over, analysts started discussing possible adjustments to the bank's monetary policy. According to the recent reports, we won't see any stimulus changes next week. Will the regulator confirm it?
How to trade on the BOE Interest Rate Decision?
Due to analysts' predictions, traders need to pay particular attention to the changes made in the statement. If the Bank of England expresses readiness for stimulus reduction, the GBP may strengthen.
If the BOE suggests tightening of its monetary policy, the GBP will strengthen;
If the BOE expresses cautiousness, the GBP will weaken.
Instruments to trade: GBP/USD, EUR/GBP, GBP/JPY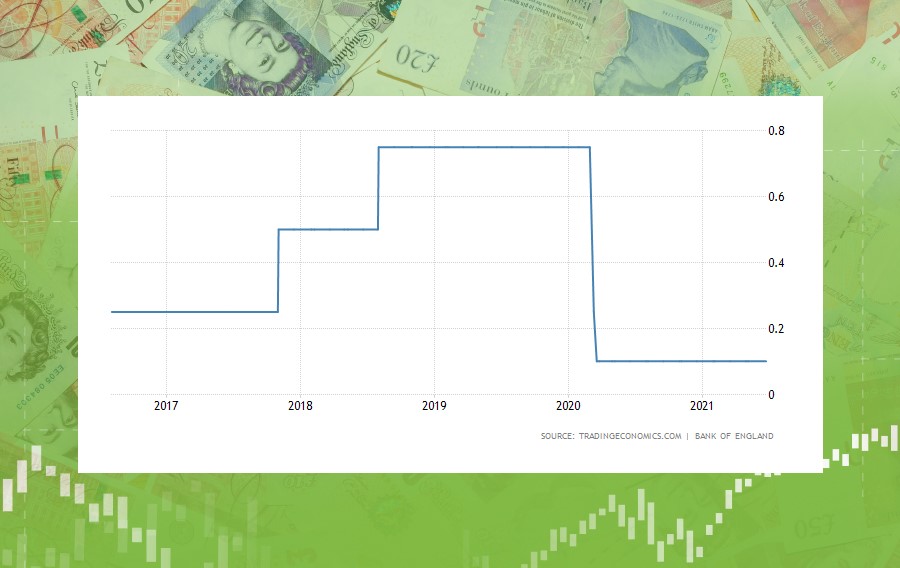 Similar
FOMC Meeting Minutes Are In Focus
Let's check the economic calendar. This week is interesting, mostly not because of the economic calendar, but because of geopolitical factors.
The US Dollar Is Correcting
Inflation in Europe was released better than the forecast. The preliminary fact was published at 4.3%. What's happening in the markets?
Latest news
The Yen Sets New Lows
The Japanese yen fell to its lowest level against the US dollar in 33 years. Read the full report to learn the next target for USDJPY!
BlackRock CEO Supports The USD
BlackRock CEO forecasts the Fed may have to raise rates further. The US dollar index (DXY) gains 130 points today. Read the full report to get more fresh news and technical analysis!
Deposit with your local payment systems