Will the CAD strengthen more?
What will happen?
The Bank of Canada releases a monetary policy statement with an update on the interest rate on June 9, at 17:00 MT time. The statement provides insights on further monetary policy decisions by the regulator. Currently, the BOC keeps its interest rate on hold at 0.25%. While no changes to the rate are expected, the main focus of this meeting is going to be on the adjustments to current supportive measures (bond-buying program). In April, the Canadian central bank became the first central bank to cut its extra pandemic stimulus and hinted at a rate hike later this year. As the economy is recovering from the pandemic, the main Canadian bank may cut its bond purchases even more. Traders are recommended to follow the bank's plans on monetary policy tightening.
How to trade on the BOC Interest Rate Decision?
The markets will likely react to any change in the tone of the bank.
If the BOC indicates that the monetary policy tightening is coming, the CAD will rise;
On the other hand, cautious comments by the BOC will pull the CAD down.
Instruments to trade: USD/CAD, GBP/CAD, CAD/JPY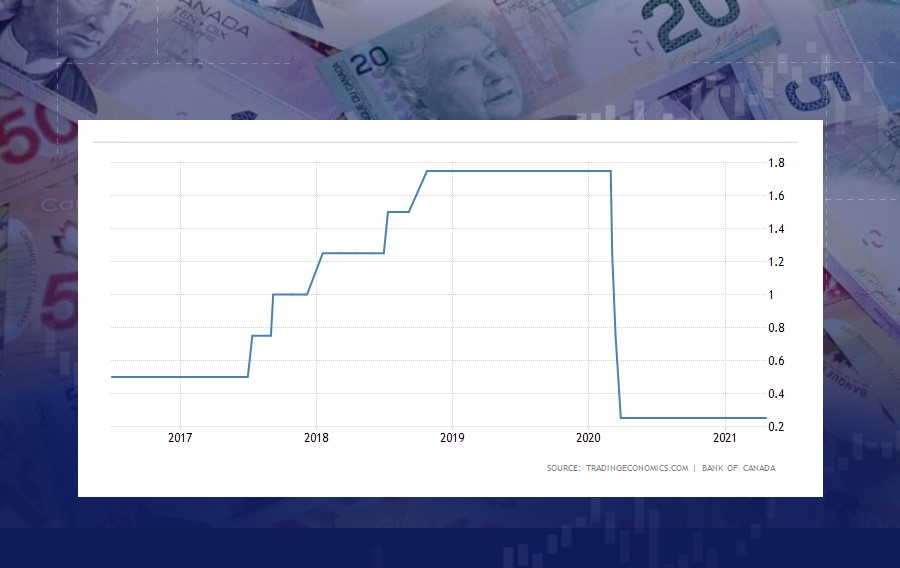 Similar
The Last Volatile Week of 2022
The US Bureau of Labor Statistics will release its Consumer Price Index and many other critical events that will move the market this week!
Latest news
Deposit with your local payment systems