Will the Canadian monthly CPI boost the CAD?
Canadian monthly CPI is announced on Wednesday at 15:30 MT time.
Instruments to trade: USD/CAD, NZD/CAD, GBP/CAD, CAD/JPY
April's CPI in Canada plunged to -0.2% in April after a step down to 0.9% the month before. Before, an average of 2% was a commonly expected price level. Now, all hopes are on the May release: observers are looking for signs of recovery in the Canadian economy, and the increase in the level of prices would indicate that things are improving. The market will be careful with setting its estimates for the coming release hence even a slight difference into the positive zone will make this indicator boost the CAD in the short-term.
If the CPI shows improvements, the CAD will rise.
If the CPI is depressive, the CAD will fall.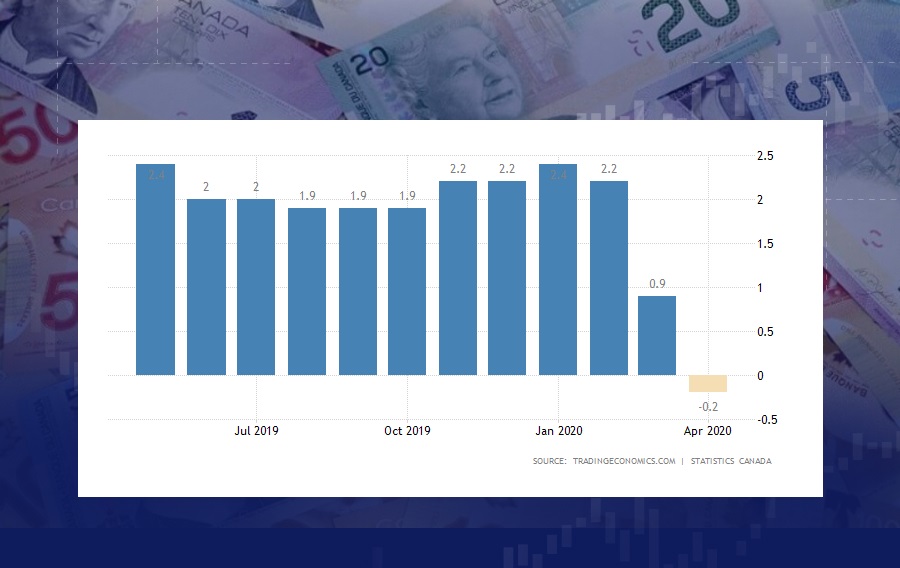 Similar
The Last Volatile Week of 2022
The US Bureau of Labor Statistics will release its Consumer Price Index and many other critical events that will move the market this week!
Latest news
Market Crash Incoming?
This week may be the most important since the year started as the Fed assess the economic outlook and the US presents fresh NFP readings.
What Currency Will Overperform?
S&P Global, a private banking company, will release a monthly change in British Flash Manufacturing Purchasing Managers Index (PMI) on January 24, 11:30 GMT+2. The index is a leading indicator of economic health as businesses react quickly to market conditions, and purchasing managers hold the most current and relevant insight into the company's view of the economy.
Deposit with your local payment systems