Will the recovering US retail sales boost the USD?
The US retails sales are announced on Tuesday at 15:30 MT time.
Instruments to trade: EUR/USD; USD/JPY; GBP/USD; USD/CAD
April was a disastrous month for the US sales which sank more than 16%. The effect was even more hurtful as it was far worse than the expected -12%. May, however, is supposed to reflect the start of recovery. As unnoticeable as it usually goes, this indicator may be crucial this time in defining the stock market's mood as it's been on a bullish trend alarmingly against raw data. On the other hand, if the sales indeed show that the economy is confidently picking up, that will definitely boost the USD and launch the stock market into another bullish wave. The expectation is at -10% hence whatever comes higher than this will be taken as good news.
If the retail sales reflect a confident recovery, the USD will rise.
If the sales are slow to recover, the USD will fall.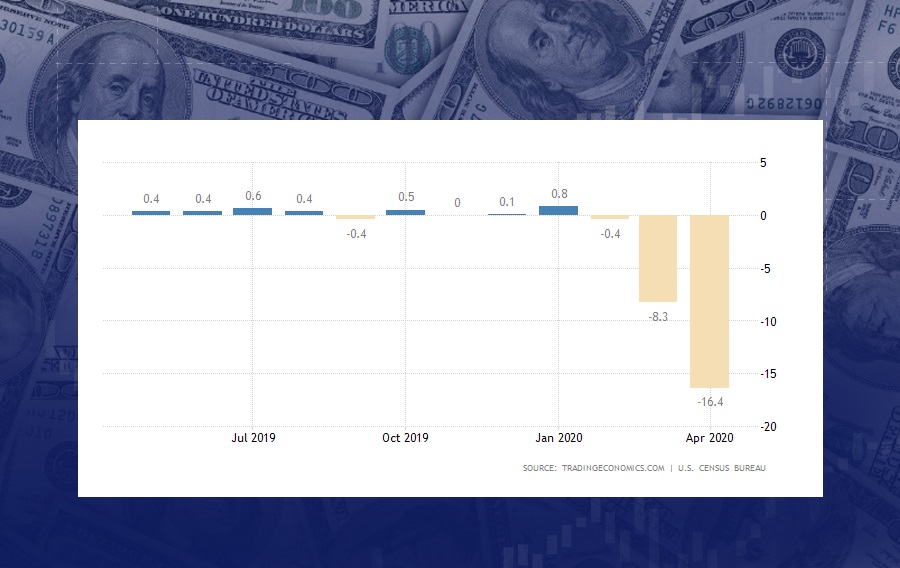 Similar
Crucial News For The Following Week
Consumer Price Index, Existing Home Sales, US Fed rate decision - all of these things we will discuss in our new review. Don't miss it out!
Market Crash Incoming?
This week may be the most important since the year started as the Fed assess the economic outlook and the US presents fresh NFP readings.
Latest news
Deposit with your local payment systems