Breaking down the price action system
2023-04-03 • Updated
How many tools do you use in trading? What if we tell you that there is an effective trading system that requires nothing but candlestick patterns? This approach is called price action, and it is extremely popular among professional traders. Let us find out what are the basic elements of price action and what you need to master to trade this system.
What is price action?
The price action system describes a change in the price of a given currency pair.
The origin of this approach begins from the good old times of Charles Dow – the founder of technical analysis. According to his words, the price includes all the necessary information and fundamental facts. Everything that happens across the markets is encrypted in the price. Therefore, price action shows the essence of price movement. If you know how to do it right, you don't need to understand complicated calculations and read thousands of news headlines. The price will do everything for you. Thus, the main advantage of price action is that a trader frees his mind from unnecessary information and has a clear vision of what is happening in the market.
To conclude our introduction, we can highlight the three main reasons for price action's attractiveness to traders:
it is universal;
it is relatively simple;
it is very popular.
To trade the price action system, you need to know how to draw trend lines, identify support and resistance levels, and be familiar with candlestick patterns.
When it is recommended to consider price action?
If you are a day trader with ambitious goals who adores technical analysis and trend trading, this trading system will suit you. You won't deal with unnecessary market noise and stick to a bigger market picture.
Why don't price action traders use oscillators?
Apart from many traders' beliefs about the universal oscillator, oscillators are just formulas of price analysis. You should not interpret oscillators' signals (i.e. RSI leaving the overbought/oversold zone) as an undoubtable truth and always confirm them by additional facts. Price action allows a trader to operate with the price, not with its derivatives. When you work with a price action system, you can use some oscillators as filters, but don't rely on them entirely.
Price action algorithm
If you know price action, you can manage all the changes of the price near important levels. Let's consider the make steps you need to do before entering the game of price action.
1. First, you need to identify support and resistance levels.
This is an important step for any trader who wants to master price action. If you trade on the H1 timeframe, use H4 or daily ones for identification of the main levels. You need to draw the lines between the points on your chart where the price changes its direction or stops most of the time.
For example, let's take the daily chart of NZD/USD and find the most important support and resistance levels. Do not place too many of them, only the most important ones. After marking the most important levels on the bigger timeframe, you need to switch to a smaller one (H1) and, again, draw horizontal lines through the important points. We recommend you use another color for them.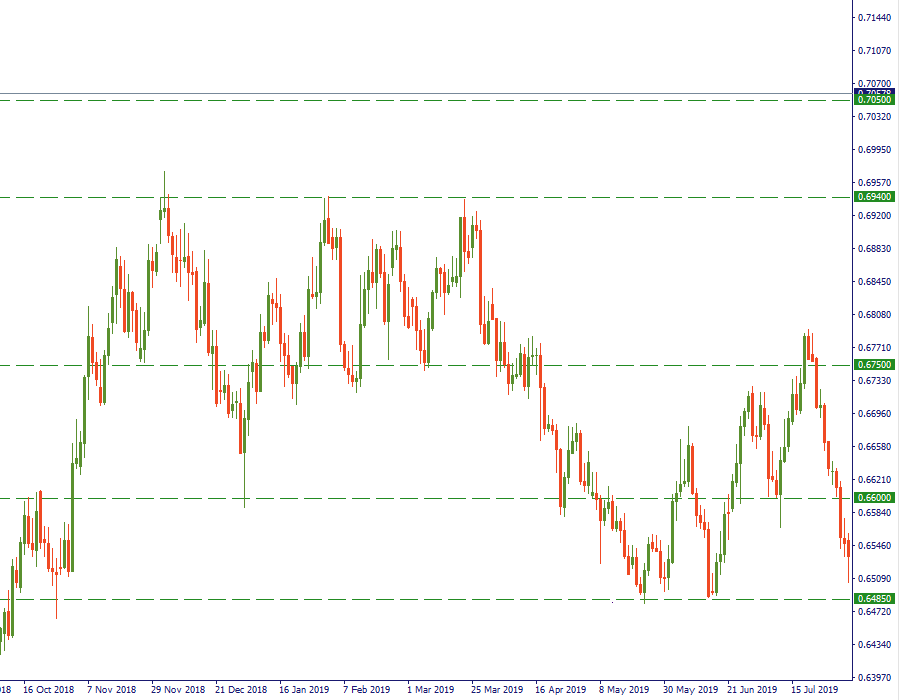 2. Secondly, you need to determine your entry.
Here, you need to remember about reversal and continuation candlestick patterns. You can find the most popular ones in FBS Guidebook. At first, it is hard to find them right away, so we advise you to print out this article and train your eye. If some of those patterns appear near the marked levels - prepare to buy or sell depending on the pattern. If you have doubts, use an oscillator as a confirmation.
3. Finally, do not forget to place stop loss and take profit levels.
When you operate with a price action system, you need to place stop loss 3-4 times further from the candlestick pattern with an entry. As for take profit, it should be placed at the next significant support/ resistance level.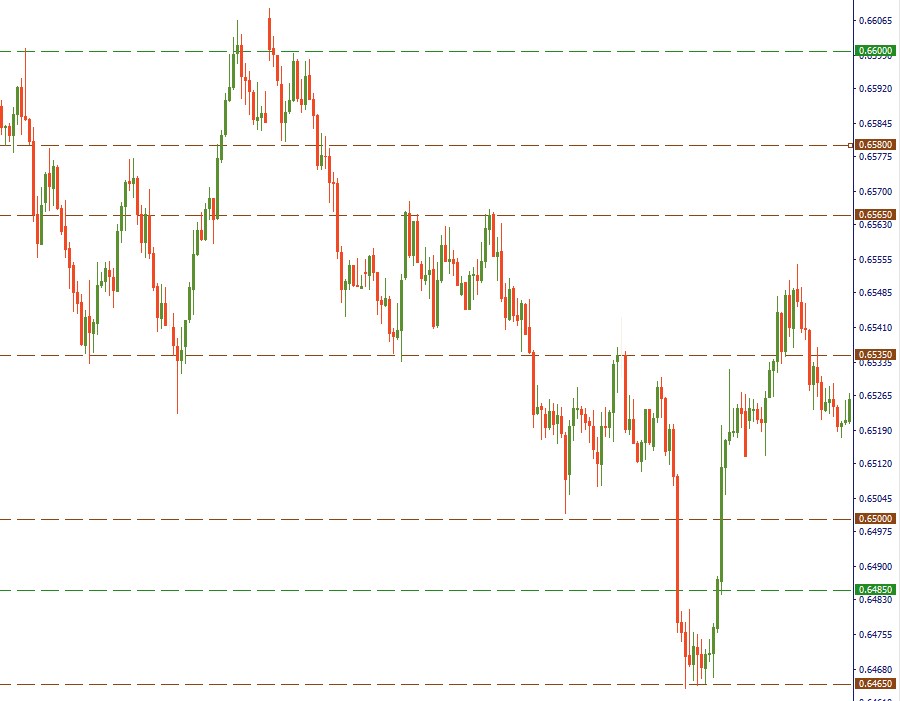 Conclusion
Those traders who try to determine their actions in the market according to indicators' readings have very dependent thinking. On the other hand, those who trade using primary data (price movements), concentrate only on one important element. Of course, you need to spend a lot of time practicing price action, but if you develop good skills and intuition you will likely succeed in the future.
Similar
How to open an FBS account?

Click the 'Open account' button on our website and proceed to the Personal Area. Before you can start trading, pass a profile verification. Confirm your email and phone number, get your ID verified. This procedure guarantees the safety of your funds and identity. Once you are done with all the checks, go to the preferred trading platform, and start trading. 

How to start trading?

If you are 18+ years old, you can join FBS and begin your FX journey. To trade, you need a brokerage account and sufficient knowledge on how assets behave in the financial markets. Start with studying the basics with our free educational materials and creating an FBS account. You may want to test the environment with virtual money with a Demo account. Once you are ready, enter the real market and trade to succeed.

How to withdraw the money you earned with FBS?

The procedure is very straightforward. Go to the Withdrawal page on the website or the Finances section of the FBS Personal Area and access Withdrawal. You can get the earned money via the same payment system that you used for depositing. In case you funded the account via various methods, withdraw your profit via the same methods in the ratio according to the deposited sums.
Deposit with your local payment systems