Keeping trades over the weekend: your chance or failure?
2023-04-03 • Updated
Have you ever thought whether to keep a trade open over the weekend? If yes, was a decision like this always profitable for you? If not, maybe you should put off doubts and fears and try it? We have gathered the information you should know about keeping trades over the weekend.
Trading over the weekend is a big dilemma. On the one hand, you may suffer big losses, if the market is shocked by the unexpected news that you couldn't take into consideration before weekends. On the other hand, you may close trading before the weekend and lose an opportunity to have a profitable trade. Imagine that after the weekend the price continues moving your way, but there is no longer point to enter this trade and as a good entry point is lost.
So, should you keep a trade open over the weekend? If you expect an accurate answer, you won't find it here. There are many factors that you will have to take into consideration before keeping the trading open.
1. Timeframes
If you read our previous articles, you could notice that timeframes play an important role in different trading issues. And this case isn't an exception.
If you are a long-term trader, you keep your positions open during weeks and months, this issue isn't for you. Any temporary volatility won't affect your trading. If you are a day trader, your trades last from several minutes to several hours, this question isn't for you as well. You will consider keeping trades open over a weekend if you are a swing trader who has one trade last for up to several days.
To keep the trading over the weekend, be sure you trade on the right timeframe. H4, daily timeframes may provide you with this opportunity.
2. Risk/reward ratio
Always take into consideration the risk/reward ratio (how much you can afford to lose relative to your potential gain). The optimal risk/reward ratio is 1:3. It means that the potential profit is 3 times higher than the possible losses. Be sure that even if the trading will go against you after the weekend, you will have a safety mechanism in place.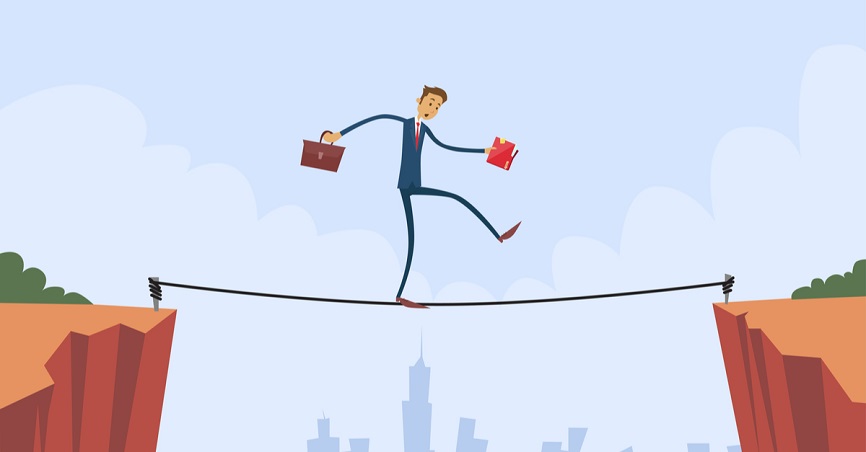 3. News
Even if you don't believe in fundamental analysis, it's worth checking events that may happen on the weekend. If such important events as Brexit negotiations, Trump's speeches, NAFTA negotiations, etc are planned on the weekend, it's wise to think about closing the trades. You never know what news will be out and how the market will react to it.
4. Trading diary
Let's imagine you tried keeping the trade open over the weekend and you lost. Is it a reason not to try it ever again? Of course not. Make a rule of recording your trades. By doing this, you will be able to track all your profits and losses. It will be easier for you to create your own trading strategy that will lead you to success.
5. Calmness
There's one important thing that relates not to the market but to your personality. Imagine you have an open trade over the weekend, you don't know what news might be released and what mood the market will have on Monday. Are you ready to be stressed over the weekend and wait in a sweat for Monday? If not, better save your nerves and start trading with a clear head on Monday morning. If you are self-confident and risky, trading over the weekend will be just another interesting challenge for you.
Consider your personal qualities and be sure the weekend won't become a horror for you.
Making a conclusion, we can say that it's only your decision whether to keep trades open over the weekend and either expect a bigger profit or stay calm and limit your possibilities. When this question comes to your mind, check all the points we mentioned above and your decision will become easier.
Similar
How to open an FBS account?

Click the 'Open account' button on our website and proceed to the Personal Area. Before you can start trading, pass a profile verification. Confirm your email and phone number, get your ID verified. This procedure guarantees the safety of your funds and identity. Once you are done with all the checks, go to the preferred trading platform, and start trading. 

How to start trading?

If you are 18+ years old, you can join FBS and begin your FX journey. To trade, you need a brokerage account and sufficient knowledge on how assets behave in the financial markets. Start with studying the basics with our free educational materials and creating an FBS account. You may want to test the environment with virtual money with a Demo account. Once you are ready, enter the real market and trade to succeed.

How to withdraw the money you earned with FBS?

The procedure is very straightforward. Go to the Withdrawal page on the website or the Finances section of the FBS Personal Area and access Withdrawal. You can get the earned money via the same payment system that you used for depositing. In case you funded the account via various methods, withdraw your profit via the same methods in the ratio according to the deposited sums.
Deposit with your local payment systems