Ways to Earn Free Cryptocurrency in 2022
2023-08-21 • Updated
It doesn't matter whether you are a crypto investor with some experience or have just started diving deeper into it. Free crypto is a bounty everyone wants to hunt. And there are ways to do it. Some are riskier, while others are bonuses for you as a crypto person. Let's find out how you can earn some crypto for free!
5 Ways to Get Free Crypto
Cryptocurrency staking
One of the safest ways to get more crypto by doing almost nothing is staking. But to explain it, we need to understand how crypto transactions work. To function without intermediaries, cryptocurrencies need some form of validation for each transaction. It's called "a consensus mechanism." For example, Bitcoin functions on a Proof-of-Work (PoW) consensus mechanism, which means each transaction is processed via lots of computing power (work). Different computers compete with each other, trying to solve a mathematical puzzle. The first one to solve it gets the prize (Bitcoins) and permission to write down new transactions.
PoW mechanism is complex and needs thousands of computers to operate correctly. That's why programmers created another consensus mechanism called Proof-of-Stake (PoS). Instead of solving a mathematical puzzle, users need to stake their savings and create staking pools. These pools act as computers that decide to process the transaction. When there are thousands of staking pools, a cryptocurrency will be defended against the attacks while being cheaper and faster than the PoW consensus.
If you have enough crypto to stake it, don't hesitate to participate and enjoy free crypto. Usually, staking provides you with a 5-8% annual yield, but some projects have a 30%+ staking reward. We warn you that a high annual percentage yield (APY) may seem sweet but dangerous, as the project has a higher chance of being a scam.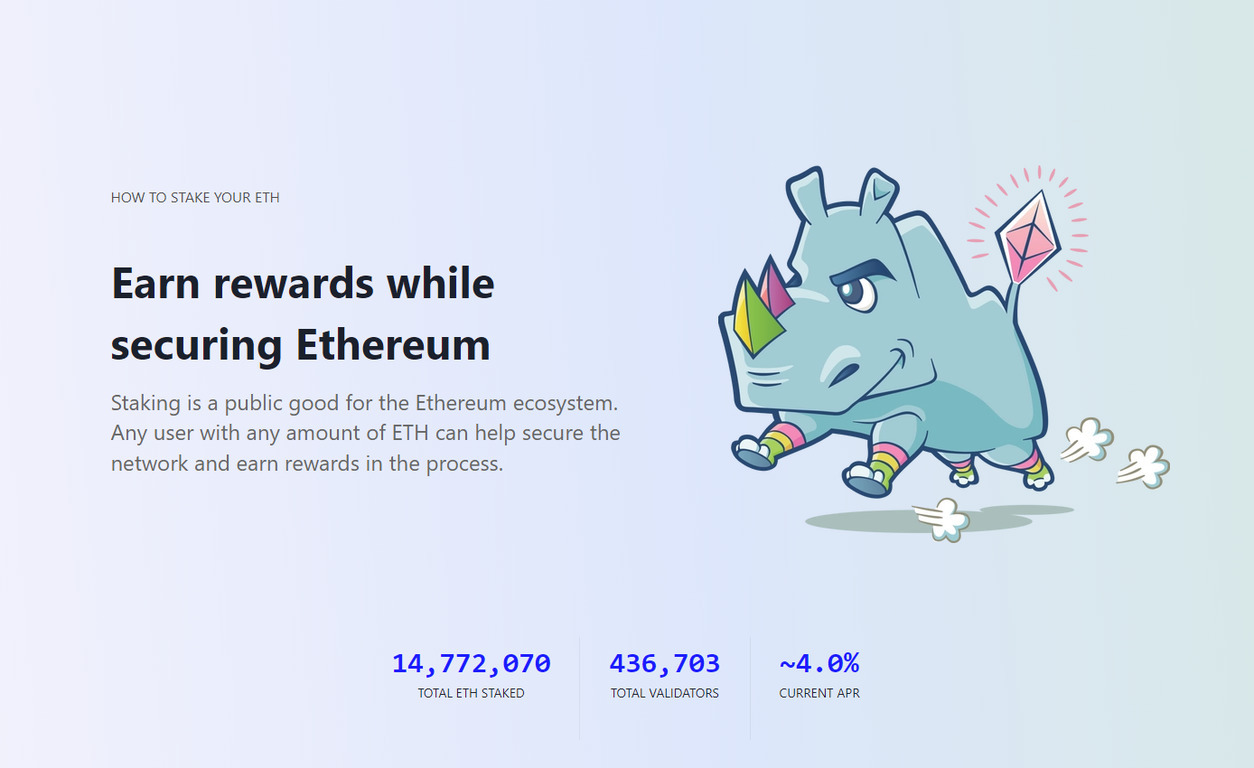 Crypto that supports staking:
Ethereum (ETH; after the merge that will happen on September 10-20, 2022);
Polkadot (DOT);
Staking stablecoins is the safest, but the APY is the lowest (3%).
Cryptocurrency lending
Imagine that you became a bank with enough money to lend. That's what crypto lending is about. You take a cryptocurrency, go to any landing platform (Avalanche, Compound, etc.), and give your crypto to those who need it. Instead, you get crypto interest, similar to interest payments used in the traditional finance system.
Crypto lending platforms can be either centralized or decentralized, and lenders may be able to get extremely high-interest rates APYs of 15% or more—depending on the platform and other factors.
Notice that the turmoil with the Terra (LUNA) token crash happened partly because of lending platforms. Lenders and borrowers overcollateralized their assets. That means people have borrowed crypto from a lender, bought more crypto for the borrowed one, and borrowed even more with crypto as collateralization. In a nutshell, some people had incredible APY but were left without a penny because their leverage turned out to be too big in times of cryptocurrency market crash.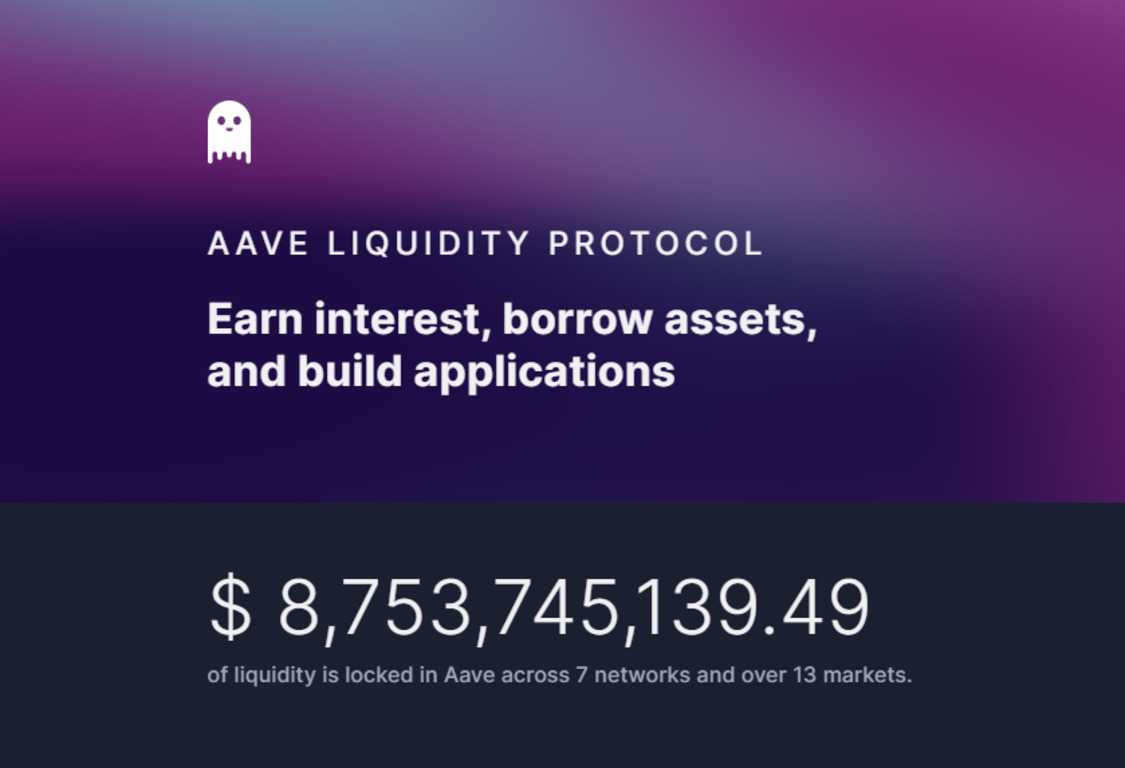 Platforms that support lending:
BlockFi;
Maker;
Aave;
Compound.
Cryptocurrency airdrops
Above, we described two ways of earning free cryptocurrency. They only work if you already have some crypto. For those who have merely started exploring the digital finance world, cryptocurrency airdrops provide a legal way to earn some coins by completing easy tasks.
Crypto airdrops are a marketing strategy used by startups to give tokens to existing cryptocurrency traders for free or in exchange for minimal promotional work. You need to find an airdrop first to take part and have some crypto for free. A website like https://airdrops.io/ may help you. Notice that FBS has no relation with this site, and you should double-check everything before putting your money here.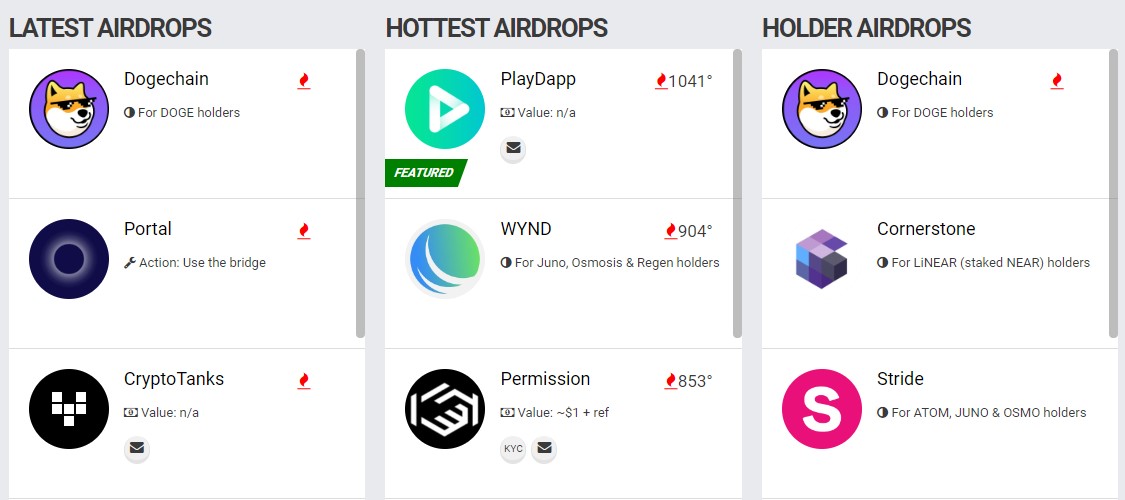 You can browse through the site, click on the project you liked, and read the terms for getting coins. Usually, the process is simple and includes registration and several tasks like "share this post on social media" or "watch this ad."
You won't have hundreds of dollars instantly by using this method. However, in 2012 a site gave one Bitcoin to everyone who participated in the airdrop. One BTC was less than $5 in 2011, and now it's $21 000. Not bad for a free giveaway.
Engage in the community life
Cryptocurrency startups usually want to raise money either for faster development or to create a fast-growing Ponzi scheme. Both targets need public awareness of the project, and companies are ready to pay for it. For example, Trust Wallet (TWT) gave away 20 TWT (around $20 as of August 2022) for completing the survey about the company and taking part in an ask-me-anything session.
Many non-fungible token (NFT) projects were also giving away NFTs as a part of their advertisement process. Crypto Punks, one of the most recognizable digital pictures, were distributed among early birds – people who have shown interest in the project. Now you can buy a Crypto Punk for hundreds of thousands of dollars because they become an iconic figure of digital artwork.

The lowest price offer for a single punk is $112 071. And they were free several years ago!
Crypto cards Cashback
For those who often use plastic (credit or debit) cards, crypto.com (it's a cryptocurrency wallet) created a card that may make you money. You need to use your card as usual, and 5% will be returned to your account in CRO (crypto.com token). This is called cashback. Users are free to convert this cryptocurrency back into EUR or USD.
Apart from money cashback, this card offers a free Spotify and Netflix subscription for some card tiers, bonus rewards, and a premium lounge in airports. However, you need a lot of money to get all the benefits as you need $500 thousand to get the top tier card.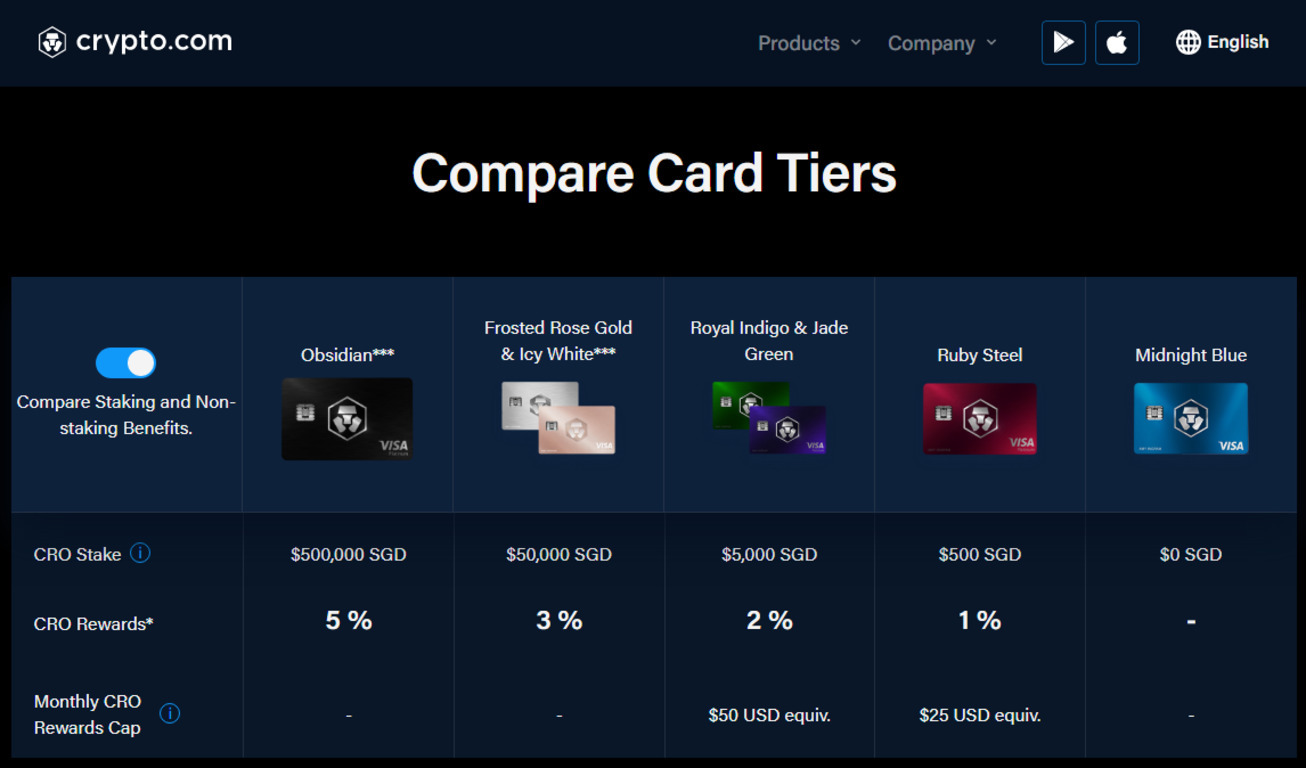 How much free crypto can I get?
It all depends on the way you have chosen. Staking and lending don't restrict you from obtaining millions of dollars in crypto, as long as you have enough to stake and lend. Airdrops are way less generous, but you still can grab up to $50 from a single giveaway.
How can I get free crypto
You can use staking, lending, take part in airdrops or engage in the crypto community's life. Also, cashback can be an option for you.
How can I get free Bitcoin
Occasionally, cryptocurrency exchanges give away several dollars in Bitcoin, but you usually need to trade for some time to withdraw this reward. Also, transaction fees in the Bitcoin network can exceed $10 in the busiest times.
Similar
Forex Trading Plan Example and Definition
Trading has several levels of complexity, starting from the easiest, like buying and selling random assets, to a more comprehensive one, with deliberate risk management, timing, and objectives.
How to open an FBS account?

Click the 'Open account' button on our website and proceed to the Personal Area. Before you can start trading, pass a profile verification. Confirm your email and phone number, get your ID verified. This procedure guarantees the safety of your funds and identity. Once you are done with all the checks, go to the preferred trading platform, and start trading. 

How to start trading?

If you are 18+ years old, you can join FBS and begin your FX journey. To trade, you need a brokerage account and sufficient knowledge on how assets behave in the financial markets. Start with studying the basics with our free educational materials and creating an FBS account. You may want to test the environment with virtual money with a Demo account. Once you are ready, enter the real market and trade to succeed.

How to withdraw the money you earned with FBS?

The procedure is very straightforward. Go to the Withdrawal page on the website or the Finances section of the FBS Personal Area and access Withdrawal. You can get the earned money via the same payment system that you used for depositing. In case you funded the account via various methods, withdraw your profit via the same methods in the ratio according to the deposited sums.
Deposit with your local payment systems