3 in 1: Amazing Dad, Perfect Husband, Successful Trader.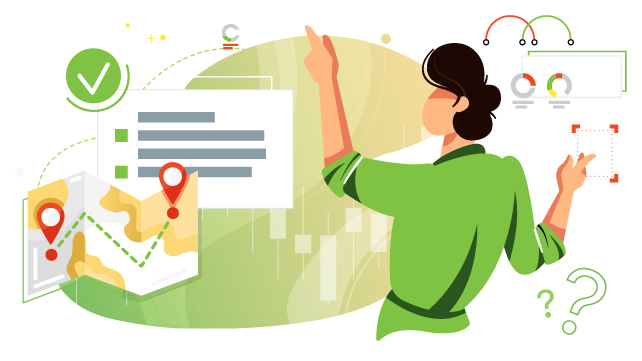 Achieving a healthy work-life balance is one of the biggest challenges for most adults. So was it for Zikri Rohmah – a 32 years old Malaysian man based in Kuala Lumpur. Happily married and having two lovely children – a nine year old girl and a five year old boy – Zikri used to work as a logistics manager at a furniture store till he turned 29. Well, as he used to put it, he was not working but rather surviving.
Zikri's schedule was too tight – working for up to 14 hours per day, six days a week, and spending up to 3 hours traveling from home to work and back. During the business days, he used to wake up before anyone else and return home at late night when his children and wife were already asleep. In the only day off, he had no strength to do anything but sleep or relax on the sofa.
Every year, Zikri would distance from his family more and more. A family-oriented man, one day he found himself being completely alone, missing his family like they weren't living together. His kids were upset because they had no chance to spend time with their dad. His wife was overstressed. However, Zikri could not quit the job as it was the only source of money for their family. He had to find a better alternative that would allow him to work less, stay at home more often, but receive the same money. First, Zikri tried to search for a job of the same kind and failed. Then, he thought of establishing its own business, but he didn't have enough money and skills for that.
Finally, Zikri decided to seek advice from his friend. 'Why don't you try trading? It's a nice way of earning money' – that was what he said. Zikri got interested. After he came back home, he starter to search for a broker to open an account with. After a 3-hour-long investigation, he picked FBS that he found the most reliable and convenient – licensed, having many positive reviews, low commissions, and several accounts to open, including the demo one.
He started to learn during the lunch break and nights, as it was the only time available. Step by step, he explored the FX basics, got very excited, and opened a Micro account. During two days off that he took to practice a bit, he was certain that trading is the perfect way to make money and spend time with the family. Soon after, he quit his job and focused on trading with FBS.
Was it the right decision he made three years ago? See for yourself – annual revenue of $50 000-60 000, lots of time to spend with the family, happy children who adore playing with their dad, and the wife pregnant with the third kid!
We interviewed this lucky family man and successful trader.
- Why did you decide to change your life and become a trader?
I was just too exhausted with my previous job. I didn't see my family at all, despite the fact we have always been living together. That was crazy, I could not live like that anymore, but it was also impossible for me to quit the job straight away. I have always been a breadwinner in the family, so I was responsible for the income. And then I contacted my friend, and he told me to try trading. This brilliant idea has never come to my mind. I don't know why. It's such a great solution, and trading is the most fascinating activity ever. I wish I started earlier.
- What was the biggest challenge for you when you started to trade?
Frankly speaking, I was struggling with technical analysis. I took a few weeks to figure out everything. Of course, I used the learning materials. The FBS Guidebook helped me a lot, and then the webinars on technical analysis. When you have plenty of info to study, you will definitely find the answers to your questions.
- What is your favorite trading strategy?
I like mixing strategies. But if I had to choose, I would pick scalping.
- What would be your advice to Zikri – a newbie to the FX world?
Hmm… Well, I wish I was more self-confident and switched to trading straight away. So, my advice to myself at the beginning of this incredible journey would be – don't hesitate, just do it!
- How much time per day do you spend on trading?
Usually, around 6-7 hours, but taking breaks, having lunch with my family, et cetera. If I want to have a day off – I do it. I am the one who decides, and it feels so good.
- Have you ever thought changing a job was the wrong decision?
Oh, Gosh, no! Never! Today I am enjoying my life, so how can I regret that?
- How did your life change for the last years?
I spend so much time with my family, making kids and wife happy, you can't even imagine! We can afford many exciting things – go to the cafes more often – my children adore eating ice cream outside, buy new board games, toys, furniture, and stuff, to go on holiday abroad (well, this year was an exception). And… my wife is pregnant with our third child! We found out a month ago, and now we are the happiest family ever.
- What would be your advice to those people who want to start trading?
Guys, do it right now. Just read a few articles, open an account, and go ahead! Learn and practice constantly – and the results won't be long in coming.