5 Best Stocks Of 2023-2024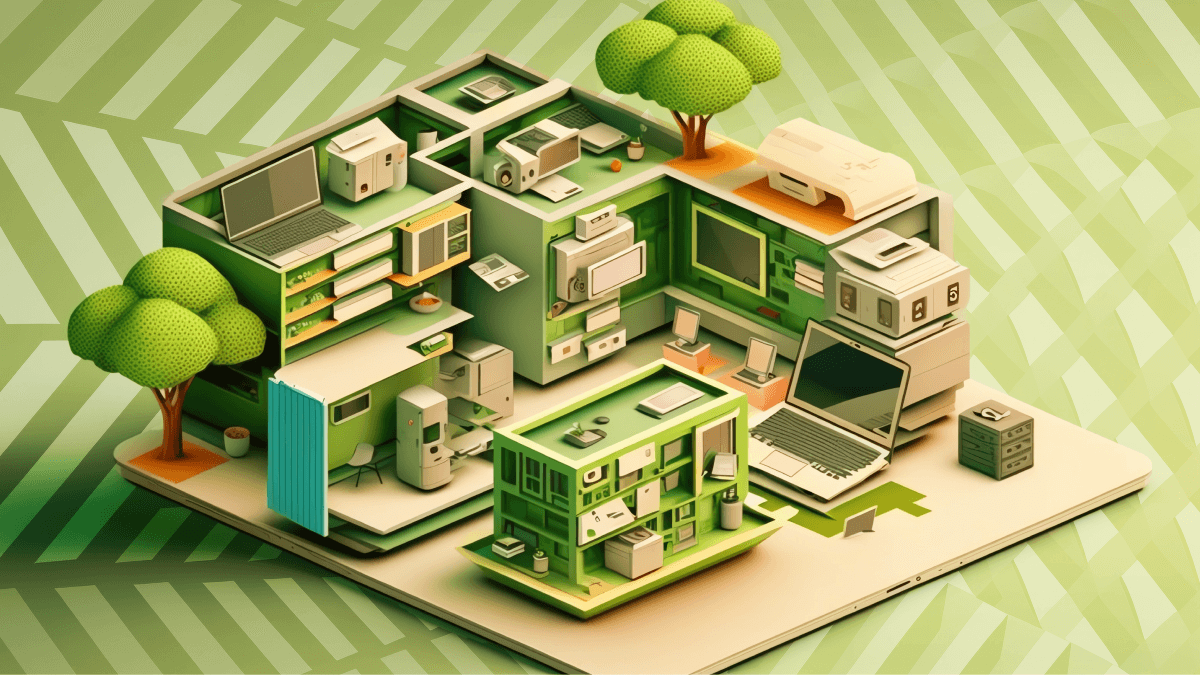 The year of 2022 caused a lot of change on the financial markets. With the global economy suffering from a new geopolitical crisis and the aftershocks of the COVID-19 pandemic, many investors hesitated to invest their money due to the lack of stability on the stock market.
In 2022, the stock market went through quite a lot of changes. Despite the raging energy crisis, many companies from the energy sector experienced rapid growth due to the rise in oil and natural gas prices. At the same time, tech companies struggled significantly, with some stocks even losing 50% or more of their value.
But a new year means new opportunities. There's a chance that in 2023 the global economic situation will get better once the measures adopted by the governments to stabilize their economies take effect. In this case, we can expect tech stocks to gain more of their value back as the periods of economic recovery historically left positive impacts on their growth.
In this article we will analyze which 5 stocks have the potential to show the strongest growth on the market in 2023-2024.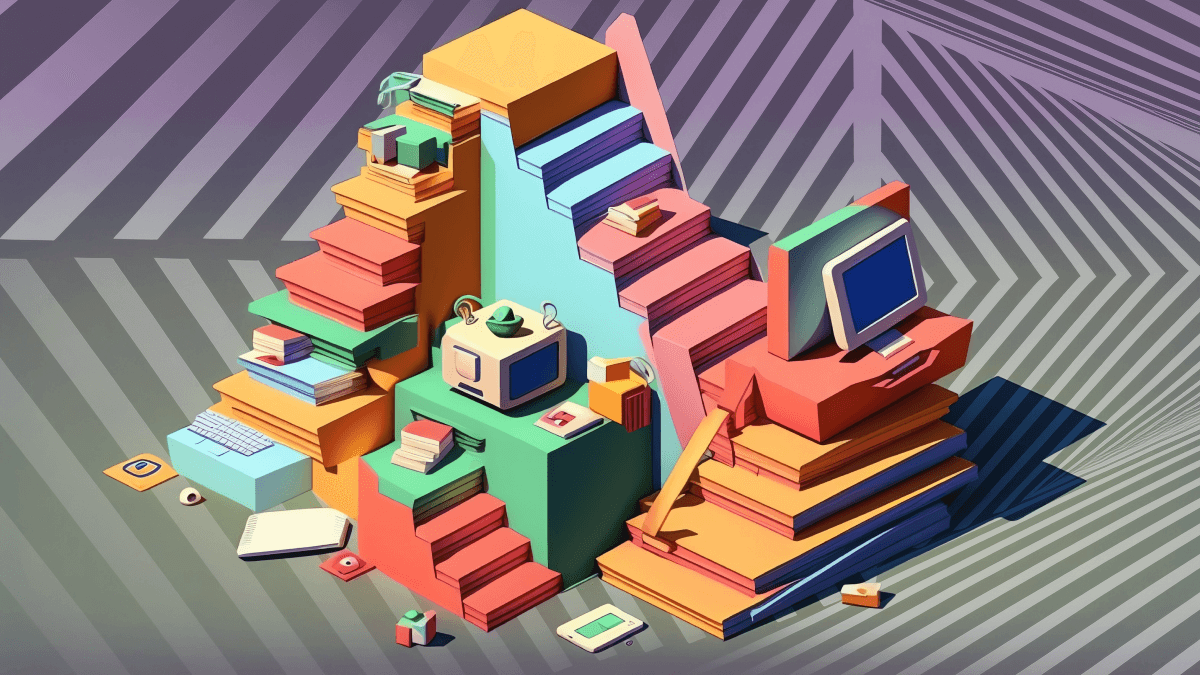 Coinbase
The first company we're going to talk about is Coinbase Global Inc (COIN). Coinbase owns the largest cryptocurrency exchange in the USA. On April 14, 2021, it went public for the first time and has since been attracting attention from a large crowd of investors. This year looks very promising for this company due to multiple reasons:
Demand for cryptocurrency. The public's interest in cryptocurrency is growing exponentially, with some currencies being used as a payment method. Because of this, platforms like Coinbase are currently in very high demand and aren't going to lose their standing anytime soon. The more users join the platform, the higher the earnings of the company will be, which in turn will cause the price of the stock to climb higher.
New bullish cycle. Historically, a new crypto market bull cycle has started a year before the Bitcoin halving, which is expected to take place in March of 2024. This means that the new bullish cycle can begin this spring, which will without doubt attract more investors to crypto trading and bring new users to cryptocurrency exchange platforms, and to Coinbase in particular.
Diversity of products. Apart from cryptocurrency trading, Coinbase offers a variety of products, tools, and services that can appeal to large financial institutions and individual traders and investors, bringing more clients to the company.
As you see, the current situation on the cryptocurrency market and the general interest in crypto trading and investing plays out in favor of Coinbase and other crypto exchange platforms. If you're unsure about investing in cryptocurrencies directly, buying the stock of the company might be exactly what you need.
Nvidia
The next company on our list is Nvidia Corporation (NVDA). Nvidia is a global technological corporation that specializes in the manufacture of graphics processing units (GPUs), central processing units (CPUs), chipsets, mobile technologies, and other related hard- and software. Despite the slowdown the company experienced in 2022, its stock is expected to rebound due to several factors:
Relevance to the gaming market. The recent pandemic saw the surge in demand for technologies providing better gaming experience. Nvidia is well-known for manufacturing GPUs for gaming computers, so it has had a lot of success selling GPUs for gaming PCs. The gaming industry will continue to grow, which means Nvidia is expected to expand its presence in the gaming GPUs market.
Investments in data center technology. The demand for high-performance computing solutions is constantly growing, so Nvidia's involvement in this segment of the market is expected to pay off generously and bring more earnings to the company.
Artificial Intelligence and neural networks. As we've seen over the last couple of years, AI is becoming more and more popular across different industries. Nvidia is a leading company when it comes to providing GPUs for AI technology, so the growing demand for AI is going to positively impact the company's standing as a tech giant.
Autonomous vehicles. Nvidia provides unique technology used to build self-driving cars. The development of this market will benefit the company and increase its earnings exponentially.
As you see, new technological advances mean that the companies aiding the creation of state-of-the-art products are very likely to experience a boost in overall performance. Nvidia provides a wide range of technologies to a great number of projects, which guarantees that the company's stock will increase as well.
EA
Electronic Arts Inc. (EA) is one of the largest video game companies that creates popular game franchises for various platforms. Let's see what can influence the price of the company's stock.
Rapid growth of the gaming industry. Just like Nvidia, EA has benefitted from the growing popularity of video gaming with its constantly growing portfolio of video games, and is planning to release new projects in the upcoming years.
Mobile gaming. Mobile gaming has been steadily attracting more and more users over the years. EA has multiple successful mobile games, so the company has a very strong presence in this sector, which is good for the growth of its profits.
Live services. EA utilizes live services in a lot of its products, focusing on monetization of games through in-game purchases. This model is a great way to provide a steady income for the company and has been proven effective over multiple years.
Strong performance during the bear market. As of the beginning of 2023, EA has lost only 13% of its stock value despite the tumultuous state of the market in 2022. This shows that the company has a good reputation among investors who believe that EA is bound to bring high revenue in the future.
EA has a strong presence on the market. Consistent in its business decisions, the company has been steadily increasing the value of its stock and is expected to continue with its growth in 2023-2024.
Microsoft
Another tech giant on the list, Microsoft (MSFT) is one of the largest and most successful software developers. Its products are used by millions of people around the world, and it continues to branch out into developing new solutions for its users' needs. Currently, there are multiple reasons that indicate potential increase of Microsoft's stock prices, particularly:
Cloud computing. Microsoft has been investing significantly in cloud computing, something that is constantly in demand among business and individual consumers. Microsoft's Azure cloud service is also expected to grow as there is currently a high demand for big data storage solutions, which indicates that the company is very likely to increase its revenue in the near future.
Expanding to new markets. Currently, Microsoft seems to be trying to branch out into AI and the Internet of Things. With both being very promising industries, Microsoft makes sure to keep tabs on and invest into the latest advances in technology, which positively affects its standing in the market.
Cybersecurity. Cybersecurity has become a pressing matter for both businesses and individuals alike, and Microsoft offers a lot of solutions aimed to alleviate this problem. These products have the potential to bring high returns to the company within the following year.
All in all, Microsoft is following the current technological trends and makes sure to continue offering new products to its clientele, which is a good way to attract new users and prevent old clients from leaving the company.
Robinhood
Another avenue that has a potential to experience good returns this year is stock trading, which is why the last company on our list is Robinhood. Robinhood Financial LLC (HOOD) is one of the largest online brokers that offers commission-free stock trading. Even though the company had rough time during the last couple of quarters, there are multiple reasons that indicate a potential for the company's growth, including:
Popularity of online trading. The number of online traders is growing with each passing year, and this year won't be an exception. The influx of new potential users is expected to bring the company more revenue and boost its stock price.
Commission-free trading. Robinhood has been providing commission-free trading for years, which gives it a huge competitive advantage against other online brokers. It is quite possible that new traders will choose Robinhood over other platforms because of this offer, which will in turn bring more revenue to the company.
Diversification. Robinhood currently offers a wide range of investment products to trade, including stocks, options, and cryptocurrency. This business decision helps to bring more customers to the company and increases its earnings significantly.
Robinhood offers a wide range of services to ensure the platform continues to attract new clients. The more clients a company has, the greater profit it gets in the end, which makes investing in Robinhood a potentially highly profitable decision.
Conclusion
Despite the underwhelming results of the previous year, 2023 is expected to offer more profitable opportunities for investors. We have analyzed five companies from different sectors that are expected to outperform the market in 2023-2024, and we hope you find the information presented in this article useful.
If you want to learn more about top tech trends or whether to invest in cryptocurrencies or tech stocks, you can follow our blog and be the first to learn about new market trends.