5 INSPIRING STORIES ABOUT MONEY
Self-made traders who broke the frames and got to the top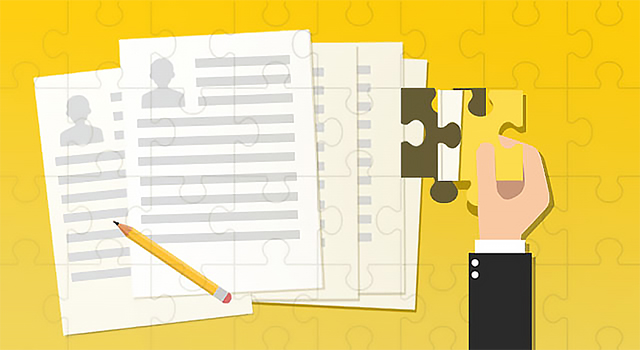 New Year is a great time to set new goals, create plans and recharge your inspiration. And what can be more inspirational, than a story of success? Forex is a place where everything is possible for everyone. Here are 5 impressive stories of famous traders, who started with very different backgrounds, but have one thing in common – success.
Edward Arthur Seykota: a father of trading systems

This person made his first trade in the age of… 5! A kid from an immigrant family, who moved from Netherlands to USA, traded a gold-colored medallion to his neighbor for five magnifying lenses.
Seykota is famous as the father of the trading system. Right from 1970s when he started as a trader, he was fascinated by the idea of an automatic mechanical moneymaking machine and technical analysis.
He developed mechanical algorithms for trading systems and began to use computer programs in exchange trading – and the amount of profit he reached at one of his clients' account is still an absolute record. The profit made by the robot he was using appeared to be over 250 000% from the period of 1972 to 1988 – this means, Seykota's client got 15 million dollars out of $5000. It can't be a single lucky case – it was a steady algorithm.
"The trading rules I live by are: 1. Cut losses. 2. Ride winners. 3. Keep bets small. 4. Follow the rules without question. 5. Know when to break the rules" – Ed Seykota
Ingeborga Mootz: million-dollar granny

And if Ed Seykota started at the early age of 5, Frau Mootz represents the other side of the age spectrum on Forex. Some grandmothers bake pies – and some of them trade to be millionaires.
Ingeborga Mootz is a 96 years old millionaire, who at least 15 years ago was just an ordinary German widow. Now she is one of the most well-known people in Germany.
She was born in a poor family, and got married in the early age of 17 to escape poverty – but it didn't cause her much of the relief. Until the age of 75, she had to beg her husband for every mark to spend. Whenever she was trying to get a job, her husband would bring her down, calling just a stupid old woman, who's unable to earn money. "If you think I can't work, I'm going to trade on market!" – said she one day, when lost her temper. She didn't lie.
After the death of her husband, frau Mootz found 1000 shares of a concern, where he worked all lifelong. She decided to take the risk and put it on the line to finally end her poverty. It was a right decision: during the first 8 years of trading this energetic old woman has earned more than 500 000 Euro!
She's admired because of her trading style – she doesn't use gadgets, Internet, trading signals. All she needs to know she gets from good old morning newspapers. If you're interested in how this kind of a strategy brought millions to the old lady, browse her book "Borsenkrimi" or "Stock market detective".
"Buy cheap, sell expensive" – Ingeborga Mootz
Read more about Ingeborga Mootz
Nassim Taleb: A Black Swan of the market

This trader created one of the most interesting and controversial theories in trading world – the theory of Black Swan, or the theory of the events, which seem to be highly improbable to happen.
Born in Lebanon, in the family of Greek Orthodox believers, Taleb started out as a trader after graduating from the University of Paris. The more he studied statistics, the more he became convinced that the entire financial system was a keg of dynamite that was ready to blow.
He became truly famous after releasing his book "The Black Swan". According to Taleb, almost all events that can crucially affect the market are completely unpredictable. Most risk managers are working with the past to predict the future, but the past doesn't give any ground to whatever can happen in the future. The turkey fed nicely for 1000 days doesn't expect to be killed on day 1001 for Thanksgiving dinner – but that's what going to happen. Being killed on 1001st day of feeding is a Black Swan for the turkey, but not for the butcher. Thus, traditional risk management, which is used by government agencies and companies, is useless. The theory gained popularity against the backdrop of the unfolding 2008 financial crisis.
Since Taleb's strategy as a trader is based on safeguarding investors against crises while reaping rewards from rare events – so his career is more of a trial of several jackpots. Like the one he had on Black Monday, October 19, 1987: after the Dow Jones Industrial Average dropped 22.6%, Taleb got a profit of $40 million.
"I know that history will be dominated by an improbable event, I just don't know what that event will be" – Nassim Taleb
George Soros: a man who broke the Bank of England

Soros is probably known as one of the most famous traders of all times. Born in a Hungarian Jewish family, he barely survived the Nazi occupation. While studying, George was working as a railway porter and nightclub waiter to earn a penny.
After he moved to New York and worked for several Wall Street brokerage firms, the real life of the financial genius begun. He's mostly famous for being the one who broke the Bank of England in 1992 by making a huge bet against British pound. He gained a billion dollars just in one single night.
Soros is also known as the world's foremost philanthropist. A virtuous billionaire used his fortune to create the Open Society Foundations - the whole network of foundations, partners, projects in more than 100 countries across the globe.
In 2018 the Financial Times recognized Mr. Soros as "The Person of the Year". The magazine says, the decision was based not only on Soros' achievements, but also on the values that he represents as philosopher and philanthropist.
"I was a human being before I became a businessman" – George Soros
Richard Dennis: Prince of Pit

Dennis' story is the type of stuff for trading legends that can still fire the engines of aspiring traders today. Astonishingly rich, a genius and a pioneer of commodity trading – that's how Richard Dennis is known.
He was born on the south Side of Chicago in quite a poor Irish family. He started as the runner on the trading floor of the Chicago Mercantile Exchange at age 17 – and turned a borrowed $1,600 into $200 million in about 10 years trading commodities at 23.
He's famous for his Turtles experiment, where he trained a group of people for two weeks. When his experiment ended five years later, his Turtles reportedly had earned an aggregate profit of $175 million.
Dennis was a trend trader. He preferred to find a trend and place more and more trades in the direction of the trend at an increasingly higher leverage – so that in the lucky case you make as much money as possible.
"When you have a position, you put it on for a reason, and you've got to keep it until the reason no longer exists" – Richard Dennis
Read more about Richard Dennis
From rags to riches – this can be anyone's story
Every trader has a different story. All of them go through ups and downs, but the thing that they all share is the will to stand up and succeed after all. The morale of every story of trading success is the same: it's not over, unless you decide to give up yourself. May 2019 add new names to the list of the best traders, and one of them will be yours!