Best Safe Investments Of 2023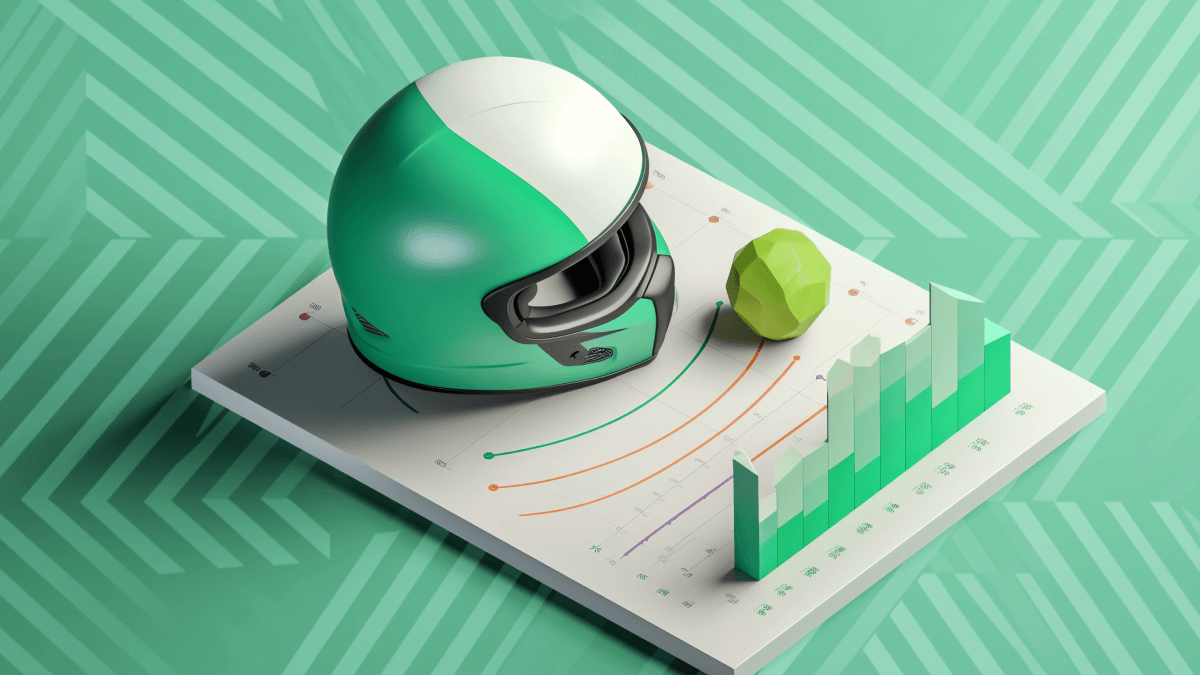 In 2022 investors all around the world had an extremely hard time. With the global economy suffering from a new geopolitical crisis, the aftershocks of the COVID-19 pandemic, and high oil prices, many companies experienced a significant drop in productivity and earnings, which caused the price of their shares to decrease.
In the wake of it all, many investors start wondering if there are safe assets they can invest in without risking their capital. As it is, there are quite a few options for safe investment, and in this article we are going to look into them and analyze their pros and cons.
Best Safe Investments Of 2022-2023
Crypto staking
The first potential safe investment option we are going to talk about is crypto staking.
At the moment, the crypto market is going through a bear phase. A lot of coins have lost close to 99% of their capitalization, which makes investing into the crypto market now a very attractive opportunity with a high risk/reward ratio. What's more, if you decide to invest into a cryptocurrency based on the POS blockchain, you can not only hold it, but also stake it and earn passive income.
Here are the main benefits you can get from using crypto staking as an investment:
Passive income. When you stake a cryptocurrency, it gets locked up in your crypto wallet for a fixed period of time, which helps to secure the network. For this investors earn rewards—coins or tokens—even in bear markets when the value of the cryptocurrency is declining.
Raising demand. Staking can help to increase the demand for cryptocurrencies, which, in turn, causes their prices to rise. Staking provides stability to the market, and this stability can stall the decrease in the value of the cryptocurrency and even lead to reversal in the movement of the price, which makes staking a potentially profitable investment option.
Increasing popularity. Staking is a great way to increase the use and popularity of a cryptocurrency. The more people start to use the cryptocurrency, the more secure its network becomes, which makes it more stable and leads to a long-term growth and increase in its value.
Low cost. Compared to trading or mining, staking is a less expensive way to capitalize on cryptocurrencies. All you need to do is hold a certain amount of currency without having to buy expensive equipment or spend hours in front of a computer screen every day.
As you see, staking crypto can be a very profitable investment, especially during a bear market. Considering that the crypto market is expected to enter a bull phase in the near future due to Bitcoin halving, now might be a great opportunity to use this investment option to earn passive income and see the value of your cryptocurrencies grow rapidly.
Gold
Gold is a precious metal and a physical commodity that has been in use since ancient times. For centuries, it acted as the main instrument to store and protect wealth among cultures all over the world, and even now is considered one of the safest investment options.
There are multiple reasons why investing in gold might be a smart move, among which are the following:
Protection against inflation. Inflation is a dangerous thing when it comes to investment. When the cost of living increases, the value of currencies can significantly decrease. In this case, gold can serve as a stable investment as it has shown that it can hold and increase its value over time.
Increasing demand. Gold is a metal that is commonly used in the production of jewelry and technology, which means it has other applications apart from being an investment product. As the global economy continues growing, the demand for these products and, as a result, for gold as a material will also increase, driving up the price of the metal even higher.
Central bank holdings. For the past several years, central banks all around the globe have been actively increasing their gold holdings. This means that they consider this precious metal a safe asset and are confident it will hold its value in the near future. Since this trend hasn't stopped and is expected to continue, we can reasonably believe that the demand for gold and its price are going to increase as well.
Diversification. Gold is a precious metal, and it operates in a way different from stocks and bonds. If you want to diversify your investment portfolio and hedge against potential risks, gold is a great way to ensure the stability of your investments.
In conclusion, investing in gold can be a great way to hedge against inflation and other potential risks, diversify your portfolio and protect your money in this period of economic uncertainty.
Stock ETFs
An ETF, or an exchange-traded fund, consists of a basket of assets (stocks, currencies, crypto, etc). When you invest in an ETF, your money will be invested in all the assets comprising the fund. This provides you with a great opportunity to invest your money with minimal risk as ETFs have several advantages that ensure your investment is safe:
Diversification. Since buying a stock ETF means investing in a basket of stocks, it reduces the risk of suffering losses if one of the stocks performs poorly. ETFs help to diversify your portfolio without having to look for investments manually.
Easy to trade. One of the main pros of ETFs is that they can be bought and sold on a stock exchange unlike mutual funds. This is especially useful in volatile markets when investors need to be able to quickly buy or sell ETFs if the market starts moving in a not so desirable direction.
Low cost. ETFs are less expensive than mutual funds, giving you a better opportunity to maximize your profit for a lower cost.
Access to top-performing companies. Some ETFs replicate and track major indices (like S&P 500), which means they include stocks of some of the top performing companies in the US stock market. So investing in ETFs can help you profit from the growth of these companies without having to buy their stocks individually.
Since the US stock market has recently experienced a crash, there's a high chance it will recover in 2023. Investing in stock ETFs now, when the companies included in them are undervalued, can provide you with the opportunity to take advantage of this potential growth while also not risking your money on individual investments.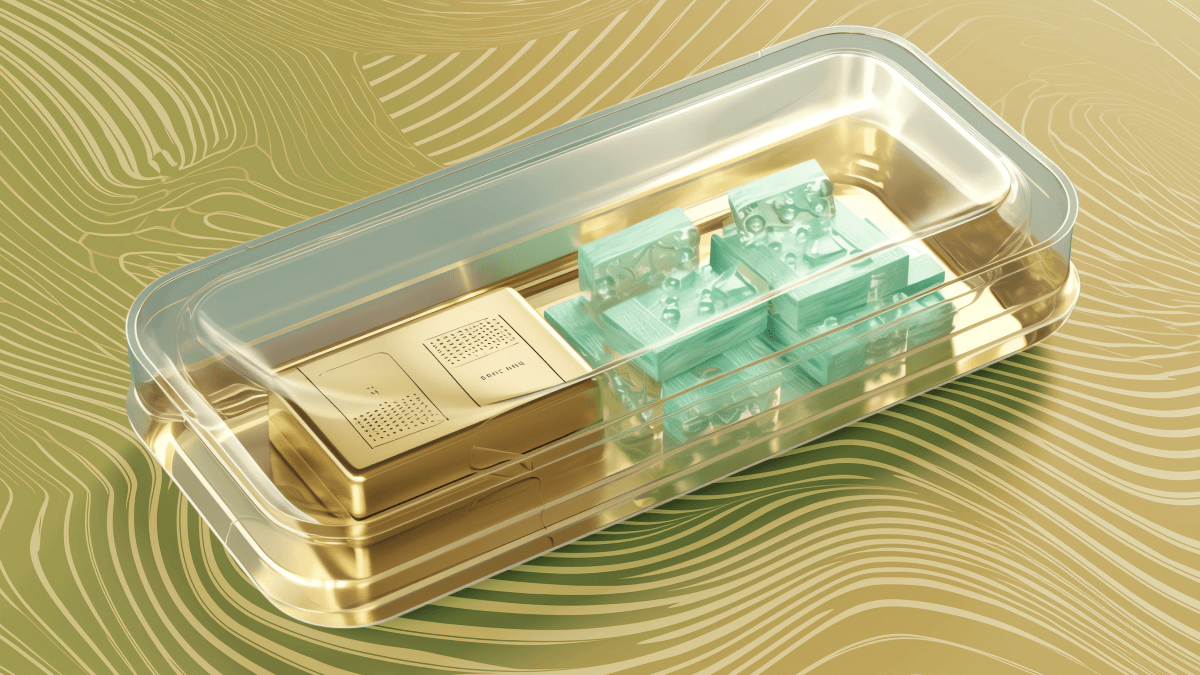 REIT funds
REITs, or real estate investment trusts, are companies owning commercial real estate properties that are used to generate income. If a person invests in a REIT fund, they can start earning a share of the income produced by this portfolio of real estate without having to buy properties. In 2023, investing in REIT funds can be a great way to protect and grow your capital, and here are the reasons why:
Reliable income. Commercial real estate properties generate income for their owners via constant rental payments, which means investors with a share in a REIT fund will be able to collect stable income. As the demand for rental properties isn't expected to dwindle this year, this investment option can ensure investors get reliable profit on a permanent basis.
Diversification. REITs include multiple properties, which means that if one of them is performing poorly, it won't leave an impact on the REIT fund itself. This diversification is less risky than investing in a single property and protects your capital from potential losses.
Convenience. You can buy and sell REIT funds on a stock exchange without going through the hassle of buying a property yourself and dealing with unnecessary paperwork. This is also useful when you need to quickly buy or sell your fund if the market moves in a direction not favorable for you.
Professional management. You don't have to manage a REIT fund yourself. REITs employ professional managers that analyze the market and choose which properties should be included in the fund. This is especially useful if you don't know much about real estate and aren't ready to make serious decisions concerning these types of assets.
As you know, real estate has always been a popular investment option as the price of real estate properties tends to go up with time. But not everybody has enough capital to afford owning a real estate property. That's why REIT funds are a great safe investment option, especially now when the markets are recovering from a period of uncertainty.
US Treasury bonds
Treasury bonds are debt securities issued by the US Treasury Department. When you invest in Treasury bonds, you're basically loaning money to the US government for a specified period of time and get fixed interest in return. If you're looking for more safe investment options, here are the reasons why you might consider investing in treasury bonds:
Reliability. Unlike corporate bonds issued by companies that may default, Treasury bonds are backed by the government. What's more, the US Treasury bonds are probably the most reliable investment option as the US government has never defaulted on debt payments. This makes US Treasury bonds one of the safest investments in the entire world.
Stable income. If you invest in Treasury bonds, you will get stable and fixed interest payments, which can provide steady income. Treasury bonds are also a great way to diversify your investment portfolio to ensure that you will have a reliable source of income even if your other investments aren't doing well.
Risk free. Investors buying treasury bonds bear virtually no risk. They loan money to the government, which is the most reliable debtor on the financial markets. If you hold the bonds until their maturity, you're guaranteed to get your initial investment back.
Easy availability. You can buy Treasury bonds from the government directly or from the secondary bond market. You also don't have to hold the bonds until their maturity and can sell them on the bond market. It's also possible to buy Treasury bonds as part of mutual funds or ETFs.
Tax advantages. Even though income from Treasury bonds is subject to federal taxation, you don't have to pay state or local taxes on interest payments you get from your bonds.
In conclusion, the US Treasury bonds are one of the safest investment options for investors in 2023 as they aren't affected by the instability on financial markets and are backed by the US government.
Conclusion
Despite the current economic situation, there are still ways to invest your money without subjecting yourself to high risk. Your options for safe investment include crypto staking, gold, stock ETFs, REIT funds, US Treasury bonds. They provide a good risk/reward ratio and protection against market volatility. You can also combine these options together in order to diversify your portfolio and ensure your investments still bring you profit even if some of them perform poorly.
FAQ
How to invest money safely?
In order to invest money safely, you can invest in ETFs. This way you can diversify your investment portfolio and hedge against risk if one of the investments performs poorly.
What is the safest investment with the highest return?
Stocks have always been the most profitable asset to invest in. However, since investing in stocks is currently very risky, you can invest in a stock ETF and profit from the growth of the companies without risking your whole capital.
Where to safely invest money?
You can safely invest your money in gold, US Treasury bonds, stock ETFs, REIT funds. If you own cryptocurrency, you can stake it and receive coins or tokens as a reward for supporting the operation of the blockchain.
What is the safest investment right now?
Considering the global economic uncertainty, the US Treasury bonds are currently the safest investment option. They provide investors with stable income based on fixed interest and are backed by the US government.