Complete Guide about FBS and Its Services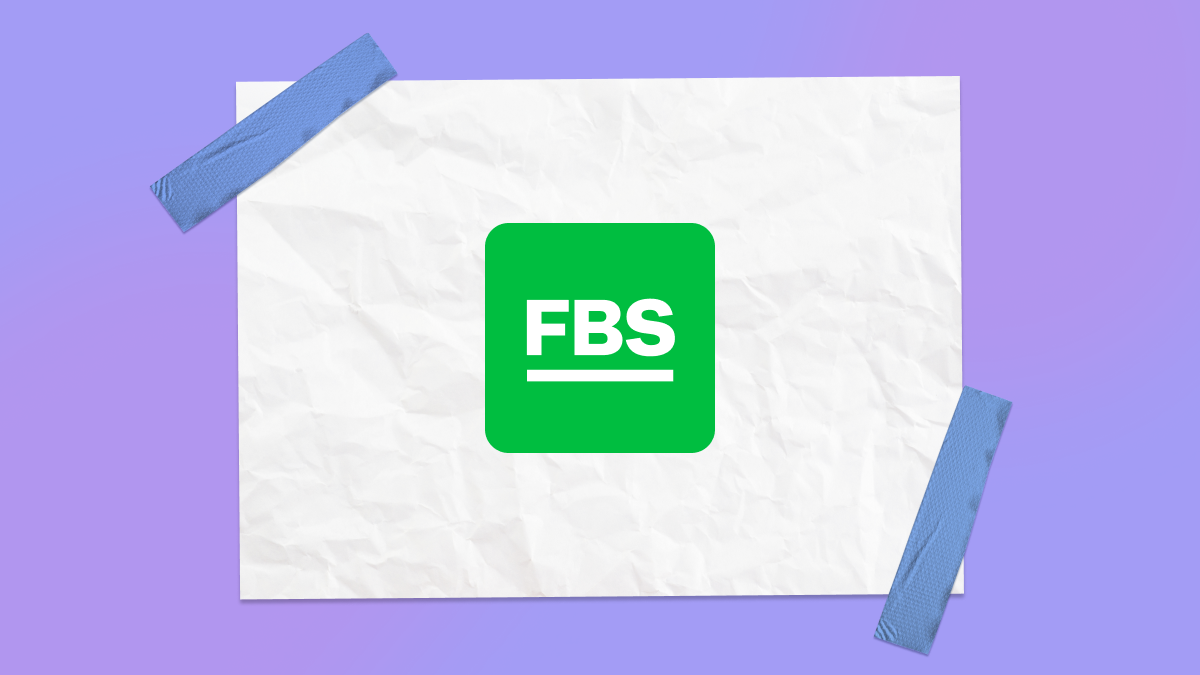 FBS is a large international fintech company that has established itself as one of the best in its area. Every year, thousands of traders all around the world choose FBS to explore the unknown world of finance. They continue to stay with us for years, honing their trading strategies, reaching new heights, and bringing their relatives, friends, and many others to FBS.
So, what sets FBS apart from other brokers, and why do millions of traders choose FBS? Read on to discover the advantages for yourself.
Why traders choose FBS
FBS is an internationally regulated online broker that provides people access to financial markets and opportunities to increase their income. With FBS, traders can trade Forex, stocks, energies, metals, indices and crypto.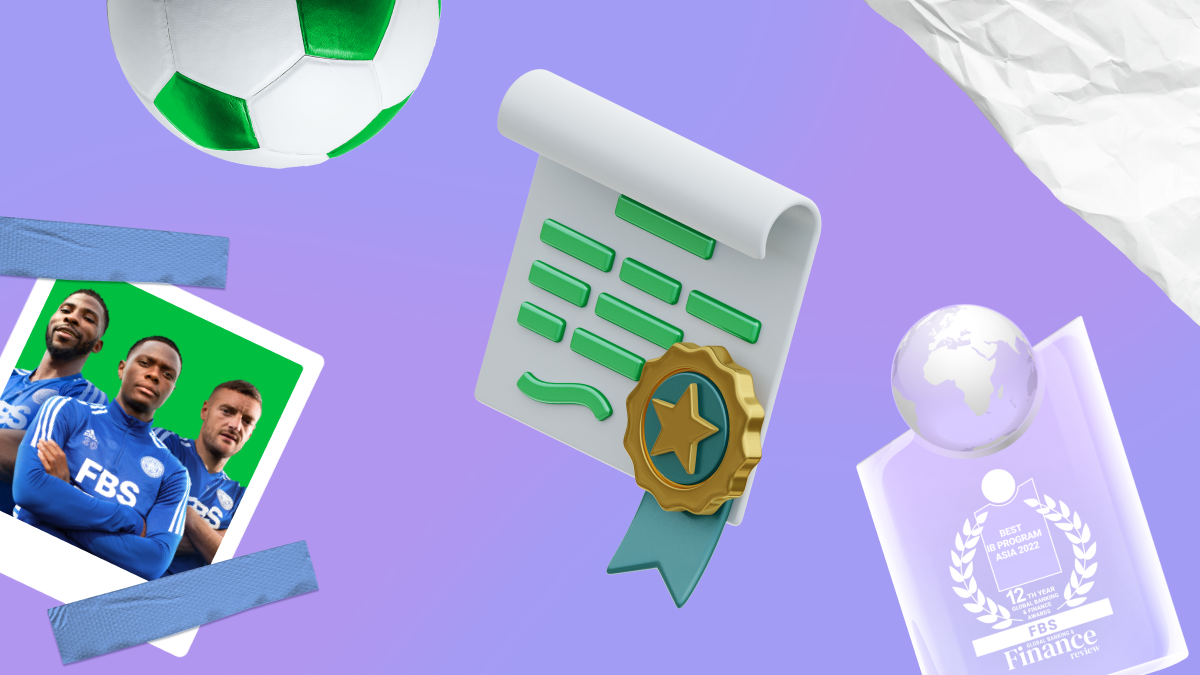 Reliability
Licensed broker
FBS is a brand that unites independent companies operating under CySEC, IFSC, and ASIC licenses.
It means that FBS has been granted permission by Forex regulators to operate internationally. These regulatory authorities have thoroughly examined the broker's documents and activity and confirmed that FBS is a trustworthy partner, not a scam.
FBS Markets Inc. - license IFSC/000102/460
Tradestone Ltd. - CySEC license number 331/17 (for traders from the EU)
Intelligent Financial Markets Pty Ltd - ASIC Licence number 426359 (for traders from Australia)
14 years on the market
FBS was founded in 2009 and quickly expanded on the global scale, maintaining its position to this day. Its decade of experience in financial markets is the testament of the company's stability and ability to provide products and services consistently over time. A company that lasts this long on the market cannot be a one-day success.
27+ million clients
With more than 10 years, FBS has built a vast and loyal client base. In 2022 alone, the number of FBS traders increased to over 27 million.
Our traders form a friendly community, united by the passion for trading, eagerness to learn new strategies, mastery of their Forex knowledge, and pursuit of new financial horizons.
FBS constantly receives warm and encouraging feedback from them. Their kind words and gratitude motivate us to set new professional goals and strive for further development.
150+ countries of presence
FBS has been expanding its services worldwide since its launch. Nowadays, we work in more than 150 countries. The number speaks for itself – the broker covers almost the entire world, giving people an opportunity to access financial markets regardless of their location.
From South Asia and Oceania to the Middle East, Africa, Europe, and Latin America, we provide services almost everywhere in the world.
24/7 customer support in 21 languages
At FBS, we prioritize our customers above everything else. Our dedication to our clients sets us apart from other companies. We strive to provide exceptional quality service possible.
In 2022, FBS was awarded as the Best Customer Service Broker Global for showcasing the highest standards of professionalism in delivering the top-notch services to our clients.
The loyalty and trust of our clients serve as a source of inspiration, driving us towards greater heights.
75+ prestigious awards
After a decade of hard work, FBS has earned over 75 prestigious awards. Every year, major financial organizations and publications such as Global Banking & Finance review, World Business Outlook, CFI,Capital Finance International Magazine, ShowFX World, Egypt Investment EXPO recognize FBS, its products and services as some of the best in the market.
View the full list of awards and recognitions in the About us section.
Here are just some of our awards:
Best Forex Broker 2020
Best International Forex Broker 2017
Best Mobile Trading Platform 2020
Best Customer Service Broker Global 2022
Best Investor Education 2017
Partnership with Leicester City Football Club
FBS has been the Official Principal Partner of Leicester City Football Club since 2021. This collaboration showcases our credibility and professionalism, as only a reputable company can partner with such a prestigious football club like LCFC.
Leicester City Football Club is an old English football team with a rich history spanning over 138 years, currently playing in the Premier League, and supported by world-known and large brands like DHL, Adidas, Monster Energy, etc.
In addition, LCFC has over 6.7 million social media followers, demonstrating the club's immense popularity and the strong engagement of its fans, both locally and globally.
Award-winning trading apps
Years of work in the financial markets resulted in successful launch and development of two cutting-edge and innovative platforms that allow its users to trade and manage their trading activities.
FBS – Trading Broker is a trader's Personal Area that serves as an account manager assisting in managing trading accounts and funds.
FBS Trader is an all-in-one mobile trading platform that allows you to trade on the go. This app gives access to over 240 trading instruments like Forex (including Forex Exotic), stocks, energies, metals, indices and crypto-based CFD.
Both apps contain built-in Economic Calendar, education sections adapted to different trading levels and a list of current promos and available bonuses.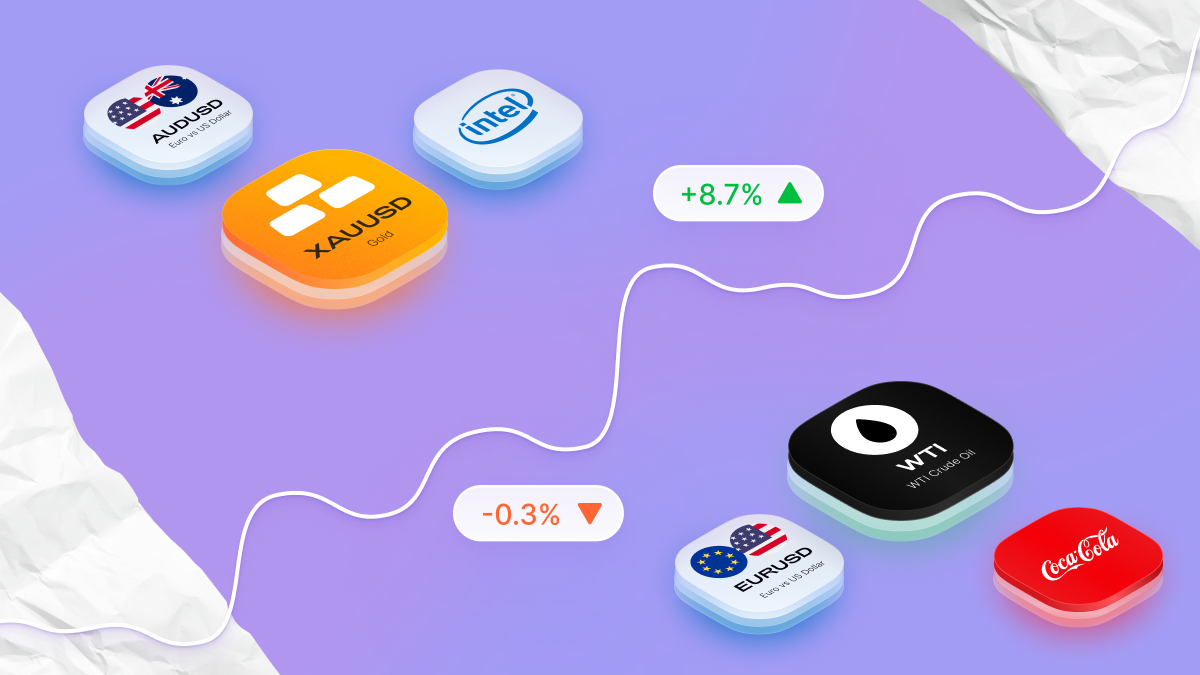 Trading conditions
As a trader, you need a broker that not only understands your needs but can also provide the right trading conditions to help you maximize your potential.
Variety of accounts
FBS offers seven different types of trading accounts – Standard, Cent, ECN, Zero spread, Crypto, Pro, and Micro. Each account comes with its own unique trading conditions, including spread, leverage, minimum deposit, order volume, etc. No matter what your trading experience level is, we have an account that will suit your needs.
Learn more about the benefits of our trading accounts in the article Best Trading Account
200+ trading instruments
One of the significant advantages of trading with FBS is a wide range of available trading instruments. FBS offers more than 200 assets, including currency pairs, stocks, indices, metals, energies, crypto-based CFDs, and Forex Exotic. By the way, traders can trade crypto even on weekends when there is no trading in fiat currencies.
Leverage up to 1:3000
Leverage is a sum of money that a broker provides to traders to increase their trading flexibility in the Forex market. Leverage allows you to execute orders for amounts significantly exceeding initial deposits. FBS clients can choose their leverage, which ranges from 1:5 to 1:3000, depending on their trading account type.
Instant order execution
Speed is crucial in the Forex market, where asset prices can change within fractions of a second. At FBS, 95% of orders are executed within 0.4 seconds, ensuring instant order execution.
Low spreads
Smaller spreads mean better conditions for traders. FBS offers account types with low spreads starting from -1 point. These favorable trading conditions help traders perform better without worrying that the spread will shrink their profits.
Advanced fund management
Effective fund management is crucial when it comes to dealing with money. At FBS, we understand this and strive to provide our clients with the best possible fund management conditions.
Thus, FBS offers its clients multiple payment methods that allow them to deposit and withdraw their funds quickly and without delay. Additionally, we offer some of the lowest minimum deposits – just $1 – making it easy for new clients to start trading and understand how our platforms work.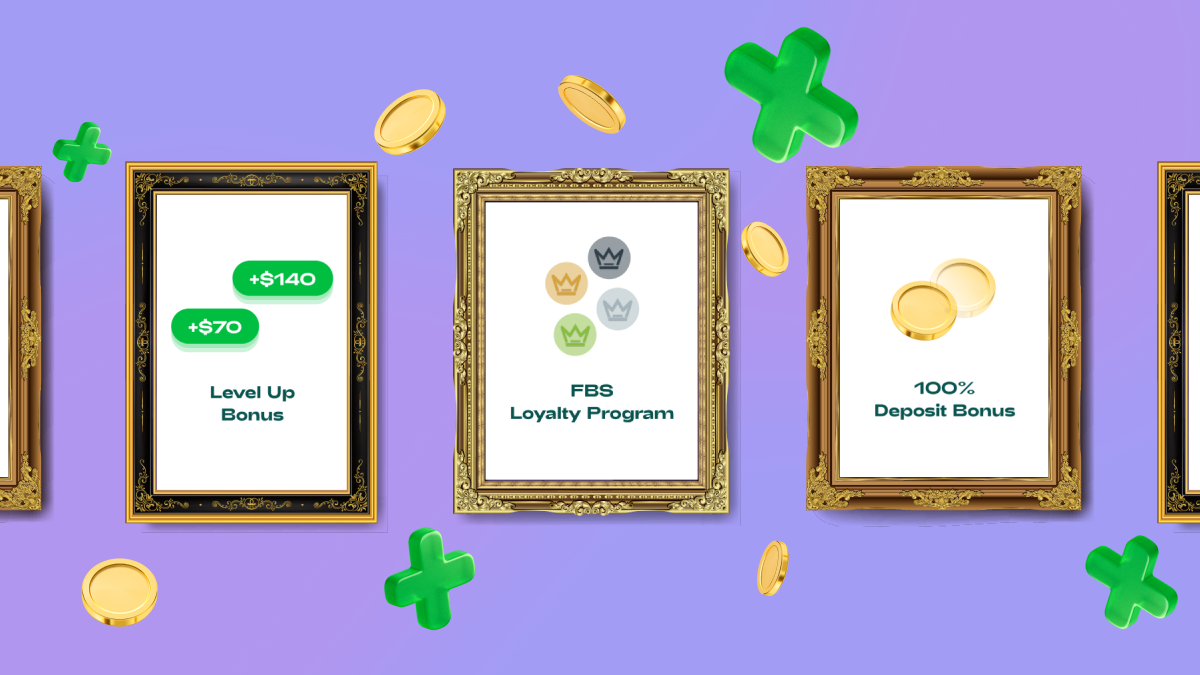 Bonuses, promotions, contests and special services
FBS offers a wide range of reward activities for our clients that are designed to help them maximize their trading potential, achieve financial goals, and provide the best possible experience.
Swap Free account
Swap Free is an option that eliminates any charges of swap commission (positive or negative) on overnight positions. It simplifies long-term trading strategies because your SWAP is always equal to 0, regardless of your transaction. Swap Free is available on every account in specific regions.
100% Deposit Bonus
To receive the 100% Deposit Bonus, you can make a request in your Personal Area. By activating this bonus, you can double your initial deposit, which will help you open orders of a higher volume. When the required lot volume is traded, you can withdraw your profits via a payment system of your choice. Read the full terms and conditions before claiming the bonus.
VPS service
VPS stands for Virtual Private Server. This service helps traders keep their trading platform remotely on a virtual machine that is available 24/7. The VPS service is available on any trading accounts (except Crypto).
FBS Loyalty Program
The FBS Loyalty Program is an exclusive promotion for FBS clients, offering real prizes simply for being on board. If you are a trader, all you need to do is to trade as usual. You will earn special points, which can then be exchanged for prizes. If you are an FBS Partner, you will receive points and prizes for attracting new clients.
The prizes available through the program are diverse and depend on your Loyalty Status. The higher your Loyalty Status, the more valuable the prize you can get!
Check out our step-by-step guide on the FBS Loyalty Program to learn more about Loyalty Status and how to exchange prize points for a prize.
FBS Introducing Broker (IB) Program
This is a partnership program that allows you to earn some of the highest commission on the market, up to $80 per every traded lot, by attracting clients to FBS. This program is available to everyone, including Forex experts, beginner traders, big companies, and start-ups.
Becoming an FBS Partner does not require any investment. All you need to do is to register your Partner account and start introducing clients to FBS. Moreover, we provide all the necessary tools to help you promote yourself as a Partner, from advertising materials to trading courses for your clients.
To learn more about the perks of being an IB, check out our article FBS Introducing Broker (IB) Program – New Way to Profit.
Final thoughts about FBS
Millions of traders have come to recognize and trust FBS for what it is today. Now that you know what sets FBS apart, remember that actions speak louder than words. Visit the FBS website or download our apps to experience it for yourself.