Social Trading – New Hit for Beginners
Leaders have always inspired people. They were looking up at them as at shining stars they can never reach. In the era of digital interaction and influencers, social communities are at the peak of popularity. While one person seeks appreciation, another hopes to find a guru who can offer useful information, skills, or knowledge. It is convenient to spend no time on research. Instead, you can reuse or borrow from someone more skilled, experienced, or just sneaky. No one can erase "Mom, I want a toy like Mary's" from people's nature!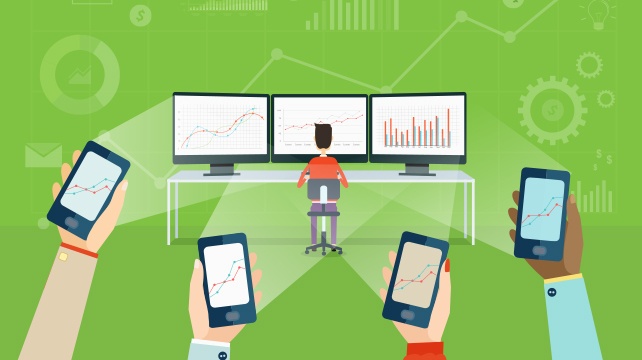 The information shifted to a zero-waste kind – once it is on the web, it gets absorbed and recycled by global users. The digital generation democratized all the spheres, including finances that were believed to be conservative and stiff. Trading is no exception.
It has survived a massive update during recent years. From an elitist club of smarties, it turned into an open platform for any person around the world who dreams big and have ambitious plans for personal finances. The change in social behavior required a shift in the investments ecosystem. It had to become more intuitive, accessible, and quickly satisfying the basic needs of traders.
It was the time when social trading came to power. It is a quickly evolving trend for people who don't have a solid trading background but wish to enter the financial market. They can invest money and make a profit by copying top performers who will trade for them. Smart and easy! The benefits are obvious:
- No profound financial knowledge
- Easy start
- Fast results
- No major efforts
FBS is both trendy and social, which left us no choices. We created the CopyTrade app! Since launch, it was downloaded by more than 2 500 000 users in AppStore and Google Play and got the CFI's "Best Copy Trading Application 2018 Global" award.
It is about time you join the party!
Mistakes of First-Time Copy-Traders
If the CopyTrade app is now at your fingertips, you are on the right track. However, before you rush to the Start copying button, beware of the common illusions that may cause a loss of funds.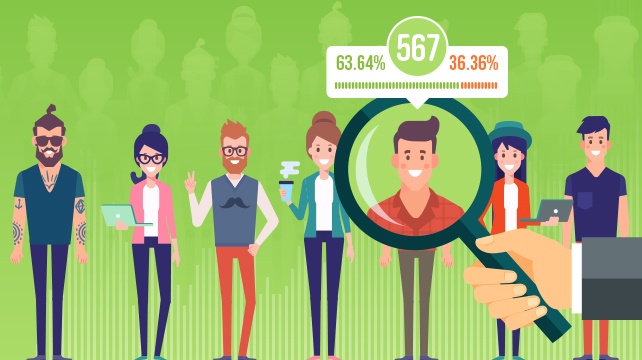 Make sure the trader is a top-performer in the long run but not a random lucky devil. To understand how proficient your influencer is, analyze the strategies he/she uses. See if the trader was successful only once during the whole year or failed several times but then managed to earn the loss back and get a two-time profit. Pay attention to the massive drawdown throughout history. If the trader has them here and there regularly, do not copy this pattern.
Some traders go viral for the wrong reason. Single profitable deal can create hype around this person and win him/her a lot of copiers. Don't be like these people. Choose the person you trust your funds wisely.
"Less is more" is not the right approach for copy trading. We advise you to diversify your finances and invest in several traders. If you choose this path, you will secure yourself against unpredictable losses. Even if you fail with one market performer, there will be others that can be more successful.
Be careful, smart, attentive, and ready to accept the consequences for the actions you assign to others.
How to Find a True Leader
Looking ahead at your potentially relaxed and profitable trading, at first invest some time in the analysis of top traders.
We made a checklist of parameters that may help you make the best decision:
Return rate

It shows a profit that the initial investment earns for a selected period. It is expressed in percentage. An arrow next to the Return Rate parameter is its dynamics, which can be both positive (gain) and negative (loss). It is calculated over the past three days. So, even if it is red showing downward dynamics, it does not mean the trader has always been losing. Analyze the average return rate per at least one month.
Pay attention to the return rate percentage. If during the analyzed month it is high enough, but the indicator-arrow is red and points down, it means that a trader had some bad deals in the past three days. It does not characterize him/her as unsuccessful in general.
Activity

It is a percentage ratio between days from the creation of the account and days during which the trader was closing deals. If the activity is low, it is not the best candidate for copying because you will wait for profit long weeks or even months.
Copiers

It shows the number of investors who trusted their funds to the trader in question. It does not always guarantee that this performer is successful. That's why this parameter goes last. Consider it only after analyzing all the metrics mentioned above.
Closed orders in total
It displays the total amount of closed deals and the ratio of successful and failed ones. By clicking on the progress bar, you open a pie chart that discloses the details per a currency pair. It helps you understand which direction on the market is more profitable for this trader. Keeping this info in mind, you will make a wiser decision.
Trader Account Lifetime

It is a period from the trader's account creation until today. If it is a profile with sufficient history, it means that the owner never lost so much as to stop trading and give up on the profitable deals. Such traders deserve more trust.
Once you are sure of your choice, go for it. Your passive income will start generating in no time.
Future of Trading or a Passing Trend
With the above information in mind, we'll ask follow-up questions: "Will people stop being social? Will they give up following experts and charismatic leaders? Will the simple interface ever again be unpopular?". The answer is on the surface - two letters, starts with N – ends with O. So, you have to accept the reality. The format of the copy trading apps may change, but the philosophy behind them is still very powerful and has no intention to disappear. People will go on copying traders with unique track records, harness their wisdom, and earn the confidence points for future investments on their own.