FBS 12 Years promo: how to take part and win big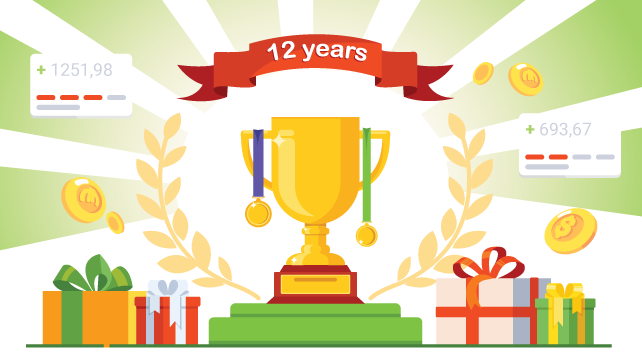 Celebrate FBS anniversary in a grand trading tournament! It is your lucky chance to win incredible prizes, from devices to money, motorbikes and even cars. Take part in tours, trade or invest and collect lucky tickets. Every ticket is your pass to the tour rating and raffle. So many opportunities to win! Compete with other traders, climbing up the rating, or try out your luck in raffles. And remember: more tickets, more chances to win!
Learn more about the rules and how to join the promo in a video.
Join promo