Forex Trading in Egypt – Guide to Forex trading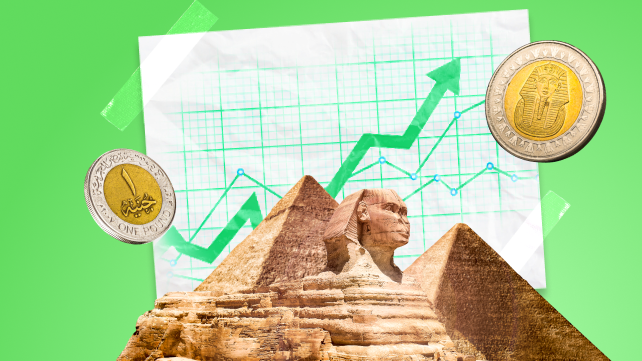 We live in times when trading has become a constant part of our lives. Every country has access to the global trading market and so millions of people from all over the world can participate in trading from the comfort of their homes. And Egypt is no exception.
There are many different resources that Egyptian traders use to get profit. One of them is forex. The forex market is the largest market in the world, so it's not surprising that traders from Egypt are so interested in it. But before we examine the wonders of forex trading in Egypt, let's briefly look at what forex trading actually is.
What is forex trading?
Forex (or foreign exchange) trading includes buying, selling and exchanging national currencies of various countries. When you buy stuff online for a different currency or exchange your national currency while visiting another country, you basically do foreign exchange. It happens everywhere and is a part of our everyday life.
But the world doesn't stop moving, and neither do currency rates. They're constantly being adjusted and can change multiple times in one day. Millions of traders exchange one currency for another in the hopes of profiting from such exchanges. Because of this, the forex market is considered the most liquid market and has one of the highest daily turnovers in the trading world. So it's only logical that traders from all around the world, including Egypt, would be interested in opportunities and profit forex trading offers.
Pros and cons of forex trading
Of course, before deciding whether you want to trade forex, it's important to know all the advantages and disadvantages associated with it.
Forex trading has become widely popular among traders all around the world who see an unlimited potential in this type of trading. And there are very sound reasons for this popularity. The main advantages of forex trading include:
leverage – the forex market allows traders to borrow more money from brokers, resulting in higher potential profits;
high liquidity – the forex market includes many traders, so forex traders can easily buy and sell currencies;
accessibility – nowadays it's possible to trade forex with the help of trading apps from anywhere and at any time of the day;
low commissions – compared to other trading markets, the forex market has the lowest commission rates because of how easy and quickly it is to trade forex.
Of course, everything has drawbacks, and forex trading is no exception. The most prominent disadvantages of forex trading include:
high risk – the ability to borrow money from brokers for trading also means that it's quite possible to lose the money you don't have and run up a large debt;
volatility – currency rates depend on multiple factors, including politics and economy, so the rates can drop or skyrocket unexpectedly;
not enough regulation – there are few legal instruments regulating forex trading, so it's important to thoroughly examine potential brokers before giving them your money.
Thus, before starting forex trading, make sure to consider all pros and cons to decide whether this is something you're ready to do.
How to trade forex in Egypt?
Now that we know what forex trading is, let's finally look closely at the main aspects of forex trading in Egypt. Of course, the first and most important question is:
Is forex trading legal in Egypt?
And the answer is yes. According to Law No 88/2003, holding and trading foreign currencies is legal in Egypt, and all forex transactions are regulated by the Central Bank of Egypt (CBE). There are, of course, some restrictions. For example, the CBE limits the amount of money you can trade within a single transaction. It's also important to keep in mind that forex trading with unlicensed brokers can be punished by imprisonment. So as long as you use the services of approved banks and licensed brokers, you're legally in the clear.
Is forex trading halal?
We already learned that forex trading is legal in Egypt, but is it permitted in Islam? Let's look into it a little closely.
According to the Qur'an, it is forbidden to participate in usury, or business activities that involve charging interest. This poses a problem in forex because brokers charge an interest – a swap commission – if traders hold their positions open overnight. This doesn't fare well with Islamic law where this can be considered as usury as well.
So a lot of brokers now offer special accounts that allow traders to hold positions overnight without paying any interest. Such accounts are called swap-free accounts. FBS also offers the Swap Free account. With this option, you will neither receive nor pay swap commissions, which is exactly what Muslim traders need to ensure their forex trading activities are halal.
How to choose your broker
After making sure that forex trading is legal in Egypt, the first step is to choose your broker. Choosing the right broker is very important. Not every broker is transparent and honest, and you need to carefully study your options to avoid entrusting your money and time to a potential fraudster.
However, you don't have to worry about these issues with FBS. FBS is licensed by the International Financial Services Commission (IFSC) of Belize and is considered one of the most transparent and trustworthy brokers in the world. FBS is offers its clients all over the world a no-deposit starting bonus to help them get accustomed to the platform. What is more, FBS values its clients from Egypt highly and offers a variety of payment methods to make withdrawals for Egyptian traders easier. FBS is very dedicated to making trading as comfortable for traders as possible, which successful Egyptian traders noted in their positive reviews.
Get stable Internet connection
Another thing to take care of before starting trading is to get a reliable Internet connection. It's extremely important for successful trading to have a stable and uninterrupted access to Internet and your account. Even a one-second delay can cost you a lot of potential profit. So make sure your Internet connection and speed are enough to support your trading activities.
But if you have trouble getting a stable internet connection, consider getting a VPS. VPS helps users have a fast and stable connection to trading platforms and protects them from power outages and interruptions. As it is, FBS offers its own VPS-server for free if you fulfill some easy conditions, so make sure to look into it.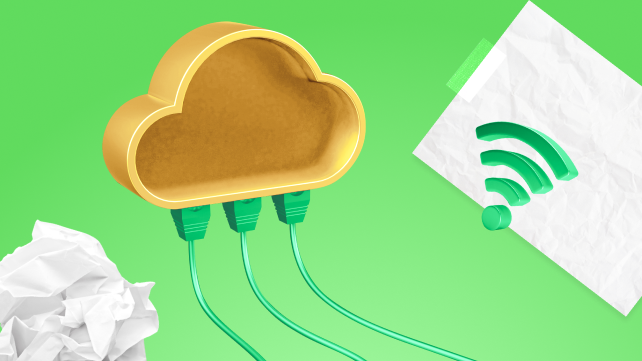 Select a trading platform
Choosing a trading platform for your trading activities is a very important step. All trading platforms are different and unique in their own way. Some offer more analytical tools, others support different types of trading. Some only work on smartphones, others have only desktop versions.
Luckily, FBS has different trading platforms to offer depending on your needs. FBS Trader is a powerful trading platform for smartphones that offers its users fast and constant access to trading, a Quick Start Bonus and a multitude of payment methods to choose from. What is more, FBS is also compatible with MetaTrader 4 and MetaTrader 5, allowing its clients to take full advantage of all the perks available on these platforms. All platforms are well-known in Egypt and readily offer their services for Egyptian traders.
Deposit money into your account
Probably the final thing you have to do before you can start trading is deposit money into your trading account. Every account needs a minimum deposit. Here at FBS you can open an account with a minimum deposit of as low as $1, depending on the type of your account. Of course, different accounts serve different purposes, so do keep that in mind when you choose the type of your account.
As for how you can deposit money into your account, it all depends on the broker you choose. Here at FBS it's possible to use various payment systems, including credit and debit cards, e-wallets, bank wire transfers, exchangers and even local banks. You can see what systems are available to you in Egypt and choose what suits you best.
In conclusion
Forex trading is one of the most widespread types of trading in the world. Forex trading is legal in Egypt and is regulated by the Central Bank of Egypt. It's also possible to trade forex in accordance with Islamic law if you use a swap-free account (available at FBS).
To begin forex trading in Egypt, you need to choose a trusted broker approved by relevant agencies, get a stable Internet connection, select a trading platform, create an account and deposit money into your account. With all of this done, you can finally start forex trading!