From Delivery Boy to Successful Trader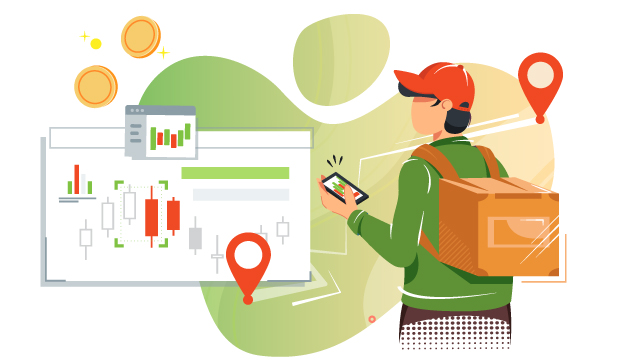 Getting some nutritious meal to eat for dinner or saving money for a small gift for the little sister? Purchasing a new t-shirt to play football or use this money to fill in the fridge? These were the dilemmas that Somchai Pongsawat coming from Nakhon Si Thammarat,had been facing every single day before he started to trade with FBS.
An ordinary 23 years old Thai guy, Somchai has lived in a big family consisting of three children (Somchai and his younger sisters), parents, grandparents from the mother's side, and an uncle. The oldest child and the only boy, he was working since he turned 12, and in the last four years, he had been employed at one of the local delivery services. Keen on football and motorcycles, Somchai was spending all spare time in the field or the garage. Work, football, work, motorcycle, work, work, work... That was his daily routine.
However, his thoughts were far away from his daily tasks and activities – Somchai had always dreamed of a better life. Curious and smart, he had always known that this work was temporary, and he would achieve much more than the title of the best delivery boy of the month.
In January 2020, he saw an FBS ad and got genuinely interested in trading as a fascinating and easy way to profit. Why not trying? However, that was a completely unfamiliar area for Somchai. He had no opportunity to take on any risk – that would have been crucial for him and his family to lose money. Thus, a young man had to act wisely. So he did! Opening a demo account was the best decision for Somchai at that time - he got access to the FX world and prevented himself from taking any risk of losing.
Once entered the market, Somchai realized that the only way to earn money via trading was taking it seriously – testing the techniques, building a solid strategy, planning everything carefully. He started to explore the learning materials on the FBS website, watch video lessons by FBS analysts, and study technical analysis. Then, dozens of economic news made him plunge into the fundamental analysis too.
Trading took all the attention of Somchai. He was studying day and night, and end up deciding to quit his job. That was not only the way to protect himself physically – the coronavirus was spreading with lightning speed at that time, and more people were working remotely. He also had a feeling he has to focus on trading. 'Something huge is coming' – he thought at that time. And that was not about COVID-19.
In March 2020, when the pandemic paralyzed the whole world, Somchai earned his first $10 000. That seemed impossible for him when he deposited $5 only – the minimum sum required to open a Micro account. Soon after, he opened the Standard one too. Thus, learning hard and staying focused, Somchai earned such an amount in a few months. And that was only the beginning.
By this date, Somchai has multiplied his monthly profit. He is still that ordinary guy, loving football, motors, but now renting a much better flat with an air conditioner, giving gifts to his sisters regularly, and having so many plans for the coming years.
We decided to interview the young trader. Here is what he shared with us.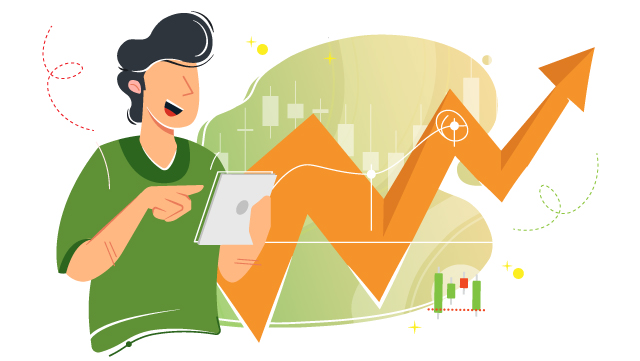 - Why did you decide to change your life and become a trader?
I have always had a feeling that I am capable of everything, you know. It's like when you feel that you have so much power, but this is not the right moment to unlock your potential. When I turned 23, I realized that the time had come – 'I have to achieve financial freedom, I have to become somebody else but a delivery boy!'. That was a thought-trough decision – I tried trading on a demo account, then got more involved in trading, studied the relevant literature, and realized I want to devote all my time to this activity and build a career in this area. Thus, I gave up that job at delivery. And this is how it all began.
- What was the biggest challenge for you when you started to trade?
Hmm, I think it was the fundamental analysis that I was struggling with the most. But I got the point quite quickly and liked it a lot. Also, that was so bizarre to work remotely in the first week. I could distract every 5 minutes… But I just started to plan my working day, and the problem vanished.
- What is your favorite trading strategy?
I prefer day trading.
- What would be your advice to Somchai – a newbie to the FX world?
Go ahead, boy! You can't even imagine what is waiting for you over there! Keep going (laughing)!
- How much time per day do you spend on trading?
Well, it really depends. Sometimes I can sit in front of the screen for the whole day or just half an hour. I can decide on how much time to spend while trading. And it feels so good!
- Have you ever thought changing a job was the wrong decision?
Never ever. Even though it was hard sometimes, I have been sure trading is something I want to do in life.
- How did your life change for the last months?
My family repaid a loan and found a better flat to rent! We got an air conditioner, and I bought the other motorcycle. Of course, I have substantial savings, but I will not tell you what I want to spend them on (laughing).
- What would be your advice to those people who want to start trading?Leave all the doubts aside and give it a try. If you don't like it, you can always quit. But it's still worth trying, especially with FBS. Also, don't hurry to withdraw your profit – put it to the other trades, but diversify your investments. You have to act quickly if you want to make real money, so you have to be ready to act. I have made this mistake once; now, I am much wiser. Finally, keep learning every day – this is the key to success, I am telling you. If you stop being lazy, learn hard, and keep practicing – you will achieve heights that you could only dream of before.