Guide: How to be a perfect FBS Partner?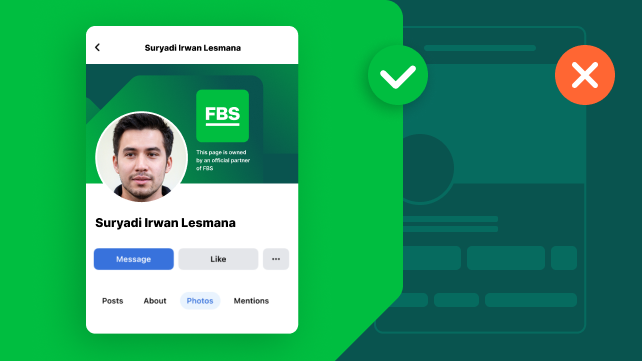 Represent yourself effectively with a guide to FBS Partners' behavior on the web.
Visual recommendations
Logo and its protection area
Our logo is a square with rounded corners and an FBS inscription in the center.
Protection area is free space around the logo that should be clear of any text or graphic elements. The protection area around our logo is one-third of the logo's width.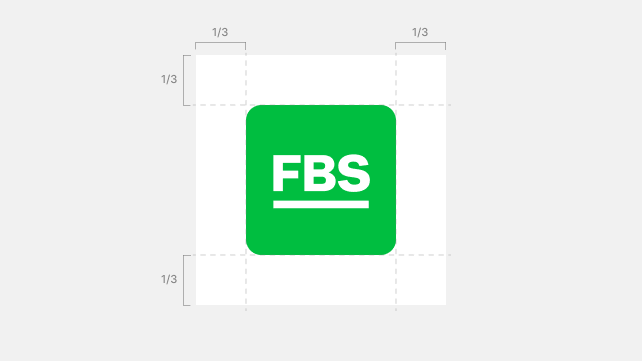 Background
When making visual content, you can use our brand colors as backgrounds:
Brand green

Light blue

Dark green

#00BE40

R: 0

G: 190

B: 64

#D9EEED

R: 217

G: 238

B: 237

#09544F

R: 9

G: 84

B: 79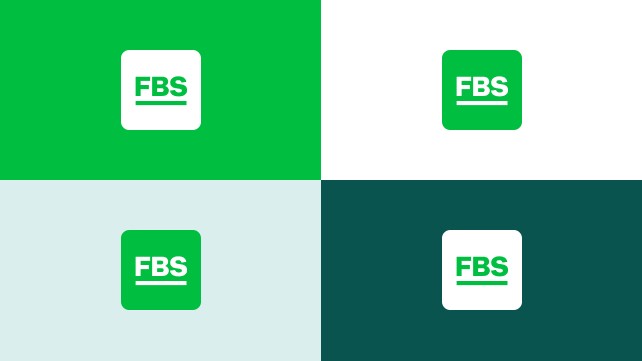 By the way, you can place our logo on photos as well. Just remember to put it on a contrasting background, meaning don't use a white logo on light backgrounds or a green logo on greenish backgrounds.
How to place the logo?
Place the logo as it is, or scale it proportionally. You don't need to tilt, cut out, modify its color or saturation, or change it in any other way.
How to design your page?
A good example of your page on social media contains:
your real name and pictures
relevant images of our logo and products
brand colors
Feel free to use our premade templates: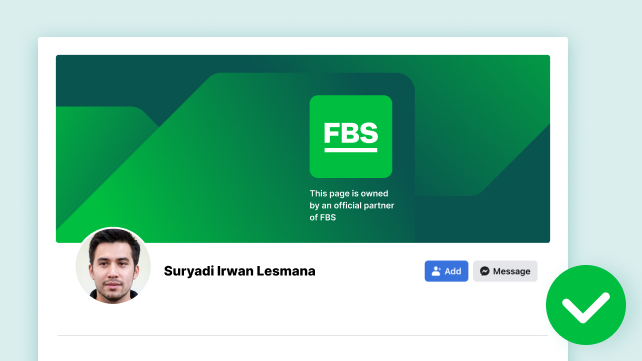 A bad example of a page's design contains:
outdated images of our logo and products
FBS in Facebook page's name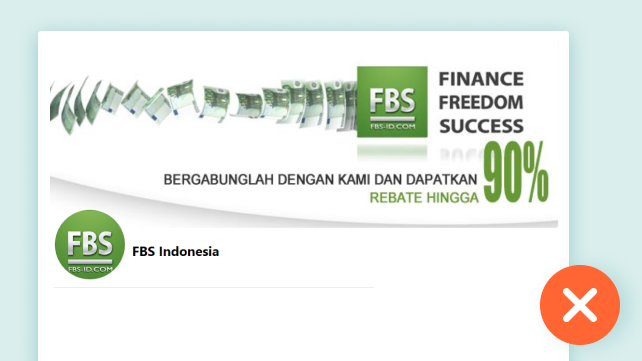 Fonts
To match our style even more, you can use the following fonts:
Kanit for Thai
Kufam for Vietnamese and Urdu
Changa for Arabic
Poppins for Hindi
Noto Sans Japanese for Japanese
Noto Sans Korean for Korean
and Inter for other languages
Communication guideline
FBS Partners are ready to help, yet they never mislead or overpromise. Instead, they teach and guide clients properly. Here's a list of what you might say when promoting services as the FBS Partner:
| | |
| --- | --- |
| ✅ | ❌ |
| Learn to trade and earn | Trade to earn money easily |
| Trade wisely | Get rich easily |
| I'll help you improve your trading skills | Reach all your dreams with no effort |
| Trade with a reliable broker | Make easy money with the best broker ever |
| Increase your potential income with FBS | FBS will return all your lost money |
Behavior on social media
✅

❌

Introduce yourself as the FBS Partner, not an FBS employee.

Don't create social media channels using FBS in naming.

Use a disclaimer that your page is owned and operated by an FBS Partner, not the company itself.

For example, you can state the following:

"This page is owned by an official partner of FBS".

Don't make official statements or comment on behalf of FBS. If journalists or influencers want your comment, please contact your FBS supervisor in the first place.

Be positive and avoid inflammatory comments.

Don't spam with bulk emails or posts.
Restrictions
When presenting information as FBS Partner, you cannot provide clients with the following:
materials and links to resources that contain defamatory, obscene, violent, discriminatory, and pornographic information and images;
promotion of gambling and gambling products;
investment recommendations and tips, e.g. buying or selling specific assets;
confidential and proprietary information of FBS, its clients, or third parties with whom FBS conducts business.
Useful resources
Expand your opportunities with additional resources about the FBS IB Program.
For more information about the FBS IB Program, read the following:
To promote your services even more effectively, check the following materials:
To deeply understand the market, explore educational materials from our analysts and follow their social media channels: