How to Install MetaTrader 5 on macOS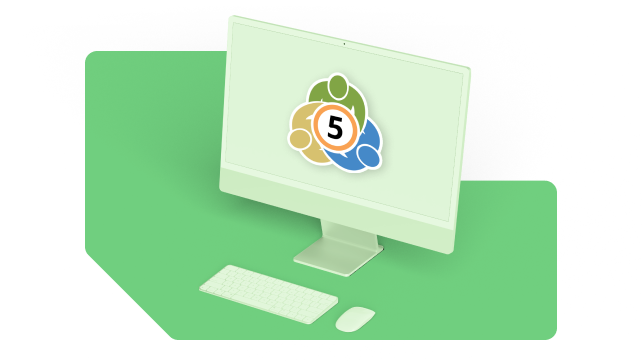 Modern traders have a choice of trading platforms: web, mobile, or desktop. Still, many of them prefer to have the platform on their computers. As macOS comes with nuances, it may not be that clear how to install MetaTrader 5 in the system. So let's see what you need to do.
As you may already know, there are several ways to install MetaTrader 5 on macOS. Luckily, they constantly upgrade the system, making the process of installation easier. Let's have a look at the most straightforward way.
Install MT5 in a few clicks
MetaTrader 5 is an application just like any other. That's why the installation is similar, and maybe you have done it before.
Go to the Trading Platforms section on the FBS website. That's where you will find the MT5 file you need.
Click on the "Download" button. The DMG file will download automatically.
Double click on the file you have downloaded to open it.
Drag the MetaTrader 5 icon to the Applications folder.
Wait for it to install and appear on the Applications bar.
You are ready to use MetaTrader 5.
Before you start trading, you may need to tune up the platform to your needs.
It is not working. Why?
If you use a macOS Catalina or an older OS version, you may face an issue when installing MetaTrader 5. The older system cannot verify the file developer and doesn't allow installing the application. Do not worry; there is a very simple solution.
If you experience a problem like this, you just need to open the DMG file you have downloaded not by double-clicking on it but via the context menu. It usually helps to solve the matter and install MetaTrader 5 on macOS.
Get ready to trade
After installing MetaTrader 5 on macOS is complete, you can log in using your FBS account and start trading. If you don't have an account yet, time to create it! You can register here, in your Personal Area. We have various accounts, so everyone can choose something to their liking.
We hope that this article will help you on your way to trading heights. And remember that you can always try FBS Trader, a mobile platform for trading.