How to recover from loss on Forex and get back what was lost
The strongest people are those who faced defeat but didn't give up.
Trader forums are full of stories from people who lost their money and quit Forex. The authors repeatedly blame the market, a broker, or even fate, but the outcome of this will hardly surprise anyone: it gets them nowhere.
Mr Phone Myat Naing is a remarkable trader from Myanmar. He lost a substantial amount of money, but managed to get it back and continued to trade. Apart from trading he lives a full life, travels and loves spending time with his family.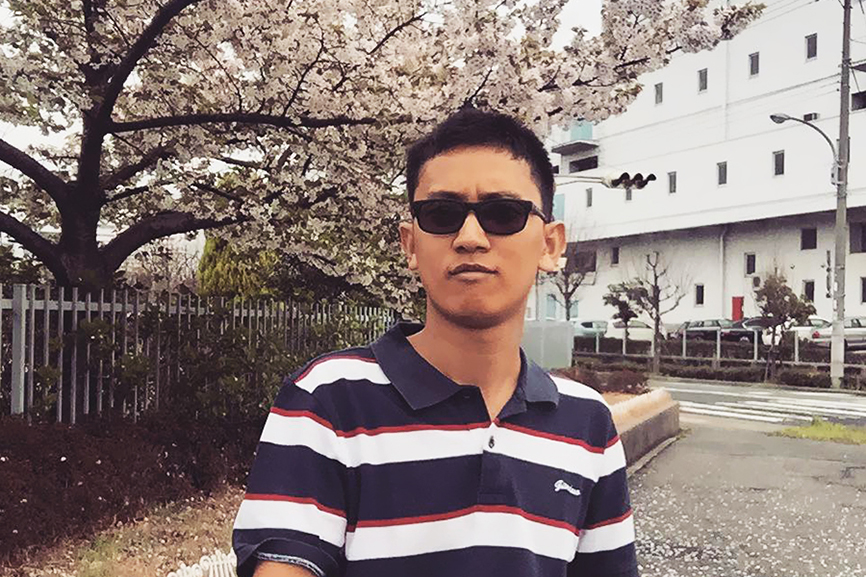 We hope that you will enjoy this interview as much as we did and maybe even find something useful for your trading.
Let's start with your background. Where are you from and what do you do for a living?
Hello everyone! My name is Phone Myat Naing and I'm from Myanmar. I grew up in a small city in the middle of the country and moved to Yangon later on. For many years now I work for a German company as a sailor.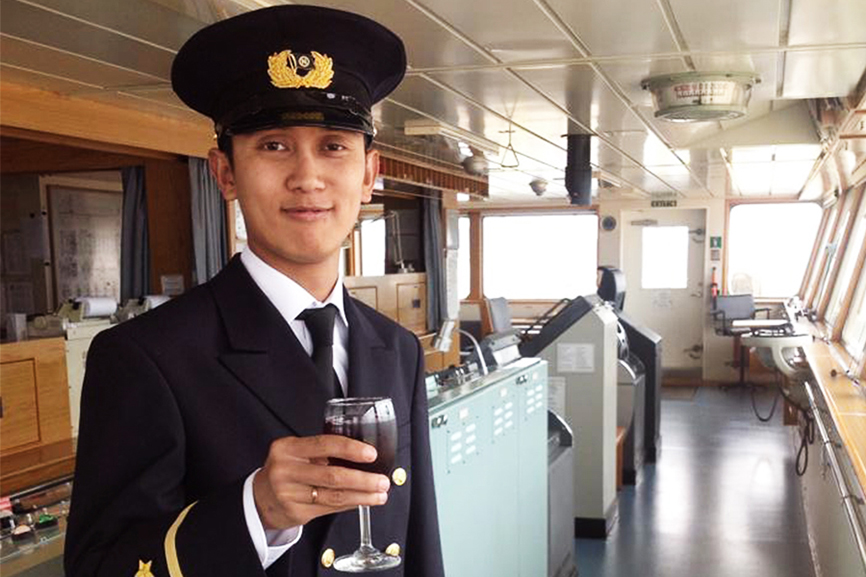 You have a very interesting day job, why did you decide to start trading on Forex?
When I was visiting my uncle, I noticed how he locked his eyes on a computer screen that showed strange numbers and charts. I asked him what it was and he explained to me that it's a currency market where people are able to profit from buying or selling one currency against another. I immediately got interested in it because it seemed to me like an easy way of making money.
So when you started you had no knowledge whatsoever? How did you prepare?
I started learning how to trade on my own and after a few weeks of casual studying I felt like I was ready for this. All that was left was to find a good broker, and I decided to choose FBS since it's a well known brand and the customer support is quite responsive.
Thank you, it's a pleasure to be your first choice. How about the trading instruments?
In the beginning I traded using Expert Advisor - Martingale EA. It proved itself to be a good choice and I was happy with the profit it gave me which was about 100 USD per day. Until one day it misfired.
Exactly on my 30th Birthday, the EA couldn't keep up with the EUR/USD downtrend and I lost 4000 USD by Margin call. I was shocked that my trading budget disappeared in a blink of an eye. It was my first and the last time losing such a large sum of money.
Unfortunately even EA makes mistakes, but in the end you managed to recover your lost budget. How did you cope with loss and what helped you start making profit again?
When it happened I was devastated. I ceased Forex Trading for some time but I didn't give up. I started searching for the reason behind my defeat and studied Forex more deeply.
I studied on Forex websites, blogs, YouTube channels and books. Once I even attended some offline classes but it was not as helpful as I expected. After studying Forex for some time I decided to figure out how Martingale EA works. It was the right decision because it helped me understand a few important things.
I lost because I didn't understand the Martingale EA system and how it's written. In addition I didn't take care of proper risk management, I naively thought that EA can only make profit but not loss. It was a big mistake to trade without almost any knowledge of Forex.
Now my approach to trading has changed completely. I use both Technical and Fundamental Analysis, CandleStick chart patterns and rather than depending only on one Martingale EA, I test different EAs on Demo accounts and chose those that showed the best results. But more importantly I started trading manually.
You have learned a lot about trading and EA, probably enough to create your own. Have you thought of trying yourself in this area?
Yes, I am a Java programmer and I make android apps sometimes, so it wasn't very difficult for me to learn Mql4 language. I learned how to create EA with the help of my partner - Dr.Kaung Myat Hpone Htut. We created a lot of Expert Advisors together including EA that I'm using right now. It helped us make some handsome profit.
How did you meet your partner?
I was frequently writing posts about my Forex EA Trading experience on Facebook and many EA users contacted me to exchange knowledge, my future partner was one of them. He asked about the EA I'm currently using, we met to discuss our experience and decided to work together.
As a result we created a lot of EAs and even put some of them on the Market. For now they require adjustment from time to time so that they stay flexible. But I don't get passive income from this yet, I make money mostly by manual trading.
Do you use our VPS service? Traders who use EA usually find it useful, but what's your opinion on this?
I didn't even know at first that you provide VPS, I used to rent it for 20$ per year. When I found out that you can provide it for free I decided to try it. Of course, I compared it to the VPS I used at the time first. Turned out that FBS provides better VPS and I'm using it ever since, so I'm satisfied with the quality of the service. I even uploaded my personal documents there so I could have access anywhere around the world.
You have created EA, learned how to trade and successfully made profit from it. But there are people who won't believe in this anyway. Why do you think some people think that Forex is a scam?
People think that Forex is a scam because they hear stories from those who lost their money. When in fact it's important to understand why they lost. On my opinion it might happen because:
They don't understanding margin call,
Disregard proper risk management,
Don't get enough practice and knowledge.
But if you prepare, you can profit for sure.
Let's talk about you. You have traveled a lot and seen many places, can you describe your adventures in just a few sentences?
My work requires from me to be 4 months onboard and 2 months on vacation. But I travel all the time both by plane and by sea. Since 2006 I have travelled to almost all the countries except North pole, it's hard to summarize my experience in just a few sentences but I will try.
One month in Guang Zhou made me regret not learning Mandarin.
New Zealand is the most pleasant country, I would want to live there.
Japanese people are very punctual. Never miss a minute.
Europe is very beautiful but expensive.
Pirate attack in Somalia gave me nightmares.
Russia is very cold but the girls there are beautiful.
Indonesia has beautiful islands, beaches and friendly people. Surabaya is the most beautiful and my best friend lives there.
Thailand is our kindred country, it's not exactly foreign to me. I visit Bangkok and Pattaya almost every month.
In Latin America you will hear Amigo and Gracias on every corner, very nice countries. I recommend to learn some basic Spanish if you want to travel there.
The sand on Rio de Janeiro beach is the most beautiful I've ever seen. Although they speak Portuguese in Brazil, the accent is quite different from Portugal and Angola. I love to listen to their voices. Very sweet to my ears.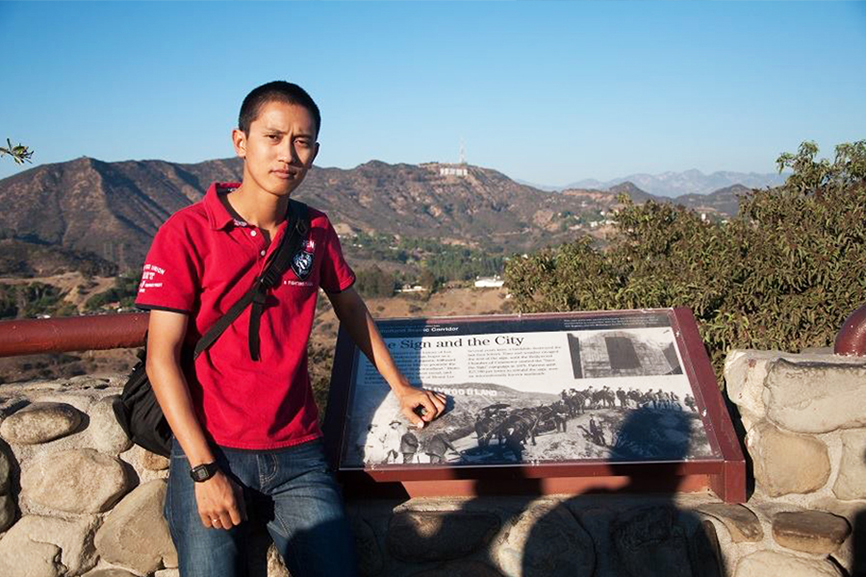 Korea is famous with fabulous movie stars and K-pop. I listen to Metallica, but when I hear K-pop, it changes my taste in music for a moment.
In 2009 I spent a lot of time in Arabic Countries. Their culture is very inspiring and Arabic women posses the most beautiful eyes in the world.
Vietnam has a lot of memories of War. Although I've been to Saigon, I didn't get the chance to visit the famous underground tunnels.
Once in a lifetime you should try Turkish ice-cream and kebab. Their airlines are one of the best I ever used. And Istanbul is a beautiful city, you will never be let down with what you are seeing.
Do you have any hobbies?
I always wanted to be a musician. I started playing piano in 5th grade, as well as few other instruments.
But fate had decided to make me a sailor. Nevertheless, wherever I go, I take an instrument with me to play it. And when I'm on vacation I play piano in a band and make some records.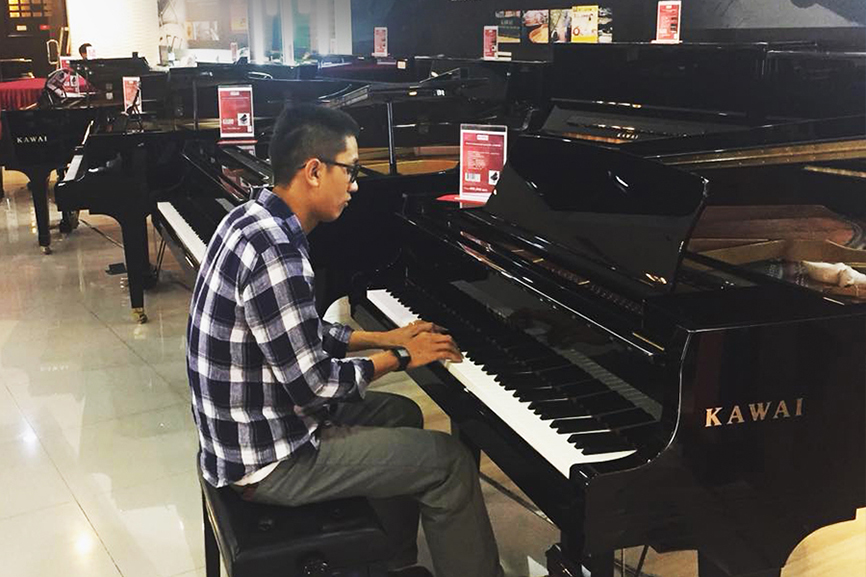 And of course I love spending time with my family: my lovely son Welle and my adorable wife Chan.