How to Start Forex Trading in Brazil?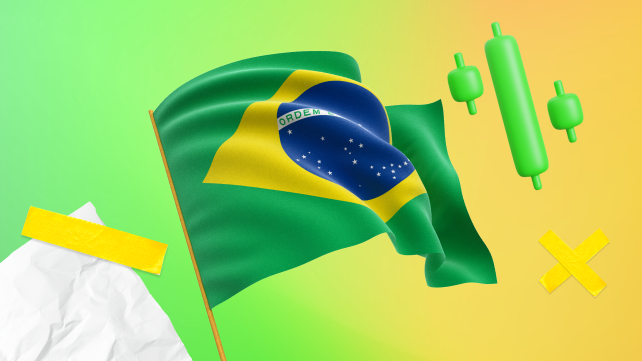 Forex trading in Brazil has become incredibly popular. The daily trading volume in the country is more than $20 billion. You can try your hand at this market, even if you are a beginner with zero experience.
Ready to give it a try? Here's a full guide on how to start Forex trading in Brazil.
Forex trading example in Brazil
Among the most successful and richest Brazilian traders, you may know Andre Jakurski, who traded for George Soros in his career. Now he coaches Brazilian traders. Another excellent trader is the billionaire Andre Esteves. He acts on behalf of BTG Pactual, the biggest investment bank in Latin America. His investment strategies and solutions are quite aggressive, reflecting his unique personality. You can join the community too and earn together with other participants in the market.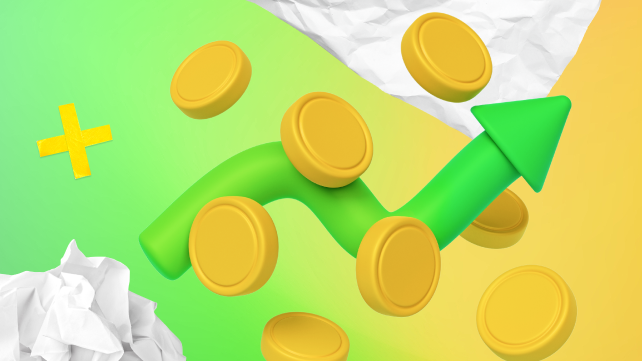 Make money with Forex in Brazil
Whatever level of trading skills you have, we invite you to trade with FBS—one of the best Forex brokers providing Brazilians with a smooth trading environment and favorable terms.
We act in accordance with local laws and provide our users with diverse opportunities.
As a reliable and reputable Forex broker, we offer a range of options to opt for. There are no requotes.
We allow our traders to open positions using various strategies and apply leverage up to 1:3000.
To start trading with FBS, follow these simple instructions. Any questions? Our support team is ready to help you 24 hours a day, 7 days a week.
Ensure that you have a stable Internet connection
Before you start trading and placing your first order, you need to arrange access to the Internet without failures and interruptions. Forex trading depends on this factor very much. This is especially important if you are involved in fast-moving trades.
Open an account with a broker
Go to the FBS website and click "Open account" in the very right corner of the screen. Then enter your email and name, or you can register via social networks. You can choose any type of account depending on your trading needs:
Standard
Micro
Cent
Zero Spread
ECN
Crypto
Each account has its own peculiarities, such as spread or leverage. You can find the details on our website. If you want to have common terms, start with a Standard account.
All of the above-mentioned accounts have demo versions. If you do not know all about Forex, we recommend that you start learning on a Demo account. It comes with the same environment but uses virtual money to give you a true understanding of the market. In other words, you can try trading without making a deposit.
Make a deposit
To start trading on the Forex Brazil market, you need to fund your account. You can do it with your bank account, a debit card, or payment systems supported by a broker. At FBS, we provide you with the widest choice of options, including globally famous payment systems like VISA, Neteller, STICPAY, Perfect Money, and Skrill. You can use local exchanges or prefer bank transfers.
You don't need to have a lot of money to trade. If you choose our Cent and Crypto accounts, you only need to deposit $1 to access the financial markets. Most traders open the Standard account with an initial deposit equal to $100. If you want to trade on the ECN account, you should start with $1000.
To make a deposit, go to your Personal Area. Here you will see the Financial operations section. Enter this menu and find all the available payment options. You will be able to withdraw your funds via the same payment systems. The withdrawal request will be processed for some time, but not longer than 48 hours since it was made. If you prefer a bank wire transfer, sometimes it can take a longer time, depending on the bank.
Get your trading software
Now it's time to decide on the trading platform. You can choose MetaTrader 4 or MetaTrader 5. These are the world's most popular trading platforms, developed by MetaQuotes Software Corp. Millions of traders all over the world use them every day and enjoy superior service.
We also provide access to our own app, FBS Trader, which allows our traders to trade on the go.
Trade
Now you are ready to open trades and make a profit. Here is a quick step-by-step guide on how to open your first trade.
Forex terminology
Just like in any other activity, in Forex it is crucial to understand the terminology. If you are a beginner in Forex trading, FBS invites you to the education area to learn more about the market. If you are an advanced trader, you are still welcome!
To get informational support on our website, go to the top menu and enter the Analytics & Education section. Here, you will see the submenu with three categories of options. You can read Market Analytics from our experts. But if you're looking for Forex tutorials, go to Forex Education where there are tips for traders, a Forex Guidebook, and a Glossary. Here you will find video lessons and information about seminars and webinars. The training material that we offer has been developed for several groups of users. There are such levels as beginners, elementary, intermediate, and experienced ones. Finally, in the Trader Tools section, you will find the Economic Calendar and Trader's Calculator.
Brazil Forex trading strategies
Trend Trading
You can use any strategy to your advantage. From the very beginning, choose the simplest ones, like trend trading. It means that you just trade within the forecasted values of the obvious market trend. You need to identify resistance and support levels that will help you to pick a good market entry point. Typically, the trades last more than a day.
Day trading
If you want to open and close trades during the day, you should try day trading. It allows you to gain immediately. The position may last for a few seconds only. Automation software is usually used for this purpose, as it is able to make trading precise and profitable by executing multiple trades every second. This approach is for institutions mostly because it requires high qualifications for a rapid response to the market.
Long-term trading
If you prefer to make trading decisions based on fundamental analysis, you should consider this strategy. Your understanding of the macroeconomic environment impacting Forex prices will help you to make a profit. You may hold an open trade for a year or longer in accordance with your forecasts. It may provide you with larger profits.
Trade Forex in Brazil
In addition to the subject of how to trade Forex, we'd say that Brazil, with the largest economy in Latin America, provides the widest opportunities for traders as a leading country in the region. Forex allows a trader to feel financially independent and confident.
If you are involved in Forex in Brazil, trade with FBS to get a properly arranged, comprehensive, highly protected online environment, numerous options, and favorable trading terms.