How to Start Forex Trading in Indonesia?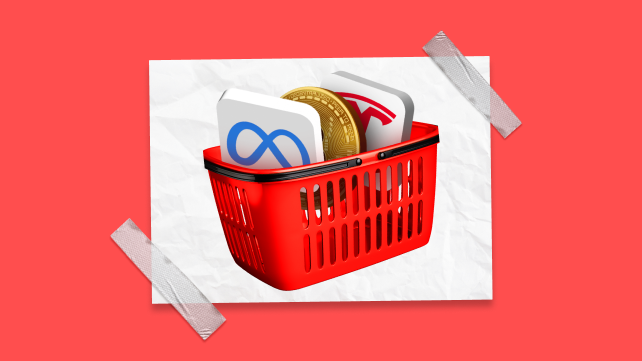 What is Forex in Indonesia? It is a very liquid market that is equally open to huge investment companies and private investors from Monday to Friday. It generates millions of dollars in revenue. Everybody can start Forex trading by joining a reliable Forex broker like FBS.
Choosing an appropriate online platform is the first step you have to take as a trader. You should have grounds to believe in the service provider and, at the very minimum, consider using brokers that are established by operation of law and offer advantageous trading terms.
In this article, we will tell you how to learn Forex trading in Indonesia and discuss all the steps you should take to start.
Opportunity for Forex trading in Indonesia
Nowadays, here, Forex trading is a legal activity. Moreover, this country is supposed to be one of the top global Forex markets. And do you know why that is so? The answer is as easy as ABC: Indonesia is a country with a free-market economy. It means that entrepreneurs are free to run their businesses with minimal economic intervention on the part of the government. They are also to pay very little taxes.
On the other hand, the Indonesian government creates win-win implications for business. That is why there are a lot of intending participants in the market.
Trading here is safe thanks to the local regulation done by the Bank of Indonesia, which introduced strict rules in 2013 intended to provide a safe environment for all parties involved in trading. Now there are almost no cases of scams because all brokers operating in this country are monitored thoroughly. The Financial Services Authority of Indonesia has the right within the law to punish excessive commission charges. Indonesians are also allowed to register on the platforms of international brokers to make a profit on the currency exchange.
So, for beginners, Forex trading starts by choosing among home-grown brokers or world-renowned foreign firms. The Forex broker should be trusted, reputed, and provide a well-developed online platform with a user-friendly interface that is easy to navigate. Ensure that it has a valid license and provides payment options available to you.
FBS meets all the above requirements, coming with solid experience in this sphere:
We are a reliable Forex broker providing the related services in Indonesia by legal means. Enjoy high profits with our favorable margin terms!
We offer excellent conditions, and our traders can get a trade based on the price they have chosen, as we send no requotes to our traders.
You can trade with a $1 minimum deposit. In addition, we offer leverage (the maximum rate is equal to 1:3000). Apply any strategy you like and reduce your trading expenses.
If you have any related questions, just contact us. Our customer support is ready to help 24/7, and you can ask about how to learn Forex trading at any time.
Entering trade
The next step in Forex trading for beginners is to set goals. Study the market thoroughly before you deposit your funds and open a trade. If you lack market analysis skills, we recommend seeking assistance and reaching out to expert advisers for beginners. Anyway, it is important to research the market and learn trading. We regularly release analytics that is publicly available on our website. So, our traders can count on the current and complete information related to the key events.
After you learn the basics of trading for beginners, you can develop your own strategy. You should develop a plan with trading rules, goals, and tools to achieve them. On our website, a trader is free to apply various trading strategies to their gain.
Decide what levels of profit and risk tolerance you want to focus on. Do you want to be involved in short-term or long-term trade? That is also a part of a strategy. When you feel confident enough in the way the market operates, and your own expectations from trading can be met, you can open a live account.
So, your next step is to register an account. By the way, if you choose our services, you can count on a wide choice of accounts.
Account registration
Speaking of a trading account, we should mention another point that a trader should pay attention to when he chooses a broker. This is the diversity of account types. It is perfect when you can choose the most comfortable conditions. The accounts may come with various terms, like:
a minimum deposit;
minimum lot volumes;
the level of spreads;
a leverage ratio, and so on.
We are happy to provide you with the choice you deserve! You can open a Standard, Cent, Micro, Zero Spread, ECN, and Crypto account. Check the terms and try various ones to trade with comfort and profit, depositing whatever amount you want to start with.
To register, you must enter your name and email address, or you can register through social networking sites. Continue by following the displayed instructions until the registration is complete.
After you create an account, you can deposit. To do that, you can choose a payment system you like. We cooperate with such globally known brands as VISA, Netteller, STICPAY, Perfect Money, Skrill, and various local payment methods. Bank transfers are allowed.
Capital
As we have mentioned, before you start trading for real, you need to make a deposit. If you open a demo account, you do not need that. Only if you want to trade in the real market.
The amount you deposit can be different. For instance, you can deposit from $1 on our Cent and Crypto accounts. In comparison, the ECN account requires you to deposit $1000 at once, but on the other hand, it offers great conditions to trade Forex. For experienced traders, there is a Standard account with $100 as a minimum deposit. Just go to your Personal Area and find the Financial operations section, where there are all the payment options you can apply for.
You will be able to withdraw your funds via the same payment systems. The request will be processed for some time, but not longer than 48 hours since it was made. If you prefer a bank wire transfer, sometimes it can take a longer time, depending on the bank. However, we try to do our best to make the withdrawal process comfortable for our clients.
Platform
Now you can start trading using an appropriate trading platform. Download it and go ahead!
The good news is that we have three options for you. The first one is our brand product – FBS Trader, for users trading on the go. This is a mobile format of a trading platform. The application is very simple! Also, you can choose the widely known Meta Trader 4 or Meta Trader 5. These latest versions of popular trading software are packed with numerous features that make it possible to perform a profound analysis of the market, easily track the trend, and use any strategy you prefer.
How to learn Forex trading and start earning money
If you feel confused with all the above issues, you may try out the free Education that FBS offers in Personal Area, both mobile and web.
Or you can read useful tips and watch trading tutorials designed to teach beginners. The guide will provide you with detailed information related to the registration and trading processes, with diverse functions and options. Indeed, we do our best to provide our users with authentic information on our cooperation as well as to offer articles about trading and related subjects.
Before starting trading, we recommend you try your strategy on demo accounts, which are also available. They come with the same environment, and you can try out many trading features at 0 costs. The advantage of a demo account is obvious! You do not put your money at risk, but you can test your strategy and master the terminal, trading in the same way that you plan.
What to read for beginners
If you are a beginner in trading, you may find it difficult to understand special vocabulary. So, make an effort to learn the glossary before you start. For instance, it is good to know that:
An order is a piece of information about your deal placed on a brokerage account.
A trade is a transaction completed in accordance with an order you have placed (so you can place an order but refuse a trade for some reason).
A point is the smallest possible unit of the currency.
A lot size is the number of units of currency you are going to sell or buy within one order.
Tips for trading
Arrange a stable internet connection.
Register only on the platforms owned by licensed and trusted brokers.
Find a brokerage account with beneficial terms and small fees paid for the broker's services, as we have at FBS.
Benefit from a demo account to test your trading strategy without investing your real funds.
Prefer trading major currency pairs if you are not a super-skilled expert. So that you can quickly exit a position if something goes not the way you planned.
In conclusion
To succeed in trading, you need to learn and practice. Start following the above steps, learn to trade steadily, experiment, and find your perfect strategy. And follow our professional analysts to boost your knowledge and increase your returns in online Forex trading.
Trade with us in Indonesia and benefit from our favorable trading conditions related to currencies, stocks, and other assets!