How to Start Forex Trading in Turkey?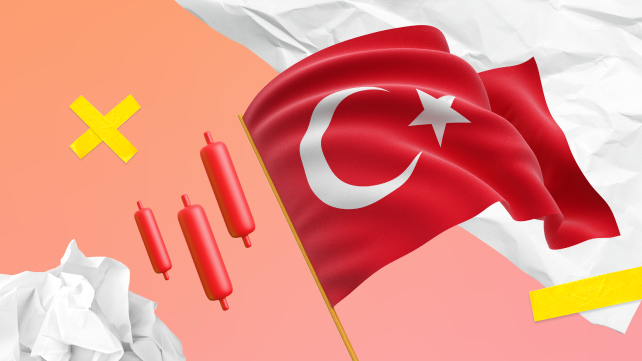 Nowadays, Forex in Turkey is legal. Both local and foreign brokers run their business here, giving the citizens access to financial markets.
If you are interested in Forex, Turkey offers many possibilities, and we are going to tell you how to start this activity safely and efficiently.
Forex trading strategies for Turkey
The local financial sector has been constantly amended in recent years. It motivates Turkish investors and non-professional traders to get involved in trading and try a new way to make money. For instance, FBS gives an opportunity to start trading even for beginners with a small deposit.
But how to trade? We are going to give several examples.
Trend trading
This strategy is one of the simplest ones. It is about following the market trend. The price can go up and down. Just use the available analytical tools to determine the price tendency and buy or sell in accordance with the forecast. Commonly, there is a range of values, and you are suggested to trade within them. A trade may stay open for a different time, from several days to several months.
Scalping
Also, you can use a strategy known as scalping. This can be a more complicated way to get profit as it requires your fast response to the market dynamics. The position can be opened and closed in several seconds. If you only start to do scalping, you can learn step by step to do it right or try to use bots for this purpose.
Long-term trading
And last, those who want to gain in the long range may invest in assets with low volatility but with a reliable upward trend. You may consider the so-called blue chips or unicorns. Just ensure that you understand the true value of the asset and the macroeconomic environment and make a precise forecast. The term of investment can be a year or more.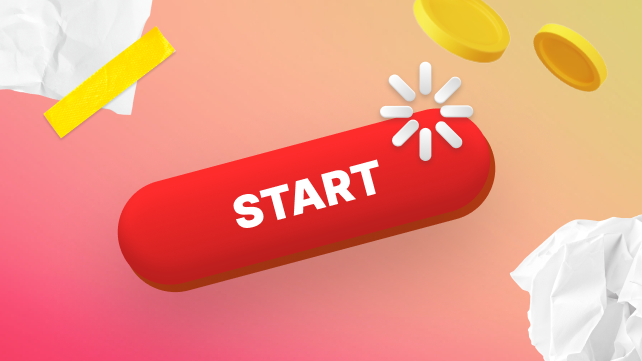 What to look for in a Forex broker?
Good trading starts with a good broker. When looking for a suitable one among Forex brokers, you need to keep in mind several important points.
A broker should be trusted
Check carefully if a broker has a license, good reviews on the independent sites, and history. A reliable trading services provider usually has a background of several years in the market. For example, FBS has already been offering financial services for 13 years.
A broker should better provide access to several trading terminals
There are various trading platforms, including those that a broker develops. The most commonly used trading software is MetaTrader. It offers numerous technical analysis capabilities, charts, a news feed, and so on. You can customize your environment and use settings for indicators. There are two versions (MT4 and MT5) that come with peculiar options.
In addition, you can try the software that a broker offers. As for FBS, we offer our mobile trading platform FBS Trader.
Leverage is an advantage
The leverage ratio may seem like something for pro traders, but this tool is helpful for everyone. So you would better prefer a broker that allows you to open big trades with a small deposit. Remember that leverage increases the risk, so you need to use it carefully to benefit from its usage.
It is better to pay less for brokerage service
Brokers mostly earn on spreads, which are the difference between the bid and ask prices. The lower the spreads you pay, the more money you have. For example, FBS offers spreads from 0 points.
Educational resources are a benefit
It is good if you can count on online training, webinars, e-books, Forex tutorials, news, and analytics available on the website of a broker. Thus, by boosting your skills, you can learn how to trade Forex and find your way to profitable trading.
Forex trading examples in Turkey
The Turkish people love investment activity and achieve stunning results in it. Many traders have succeeded in serving as an example for beginners. So, the time has come for you to try trading! But first, you should understand that trading is possible only through a broker. So choose a trusted one.
You are welcome to trade with FBS, one of the best Forex brokers for beginners and experienced traders. Here you can be sure to get favorable trading conditions and enjoy trading without requotes. We also offer low commissions for more profitable trading. To understand the market better, you can read the market news from professional analysts on our website.
So at FBS, you can use any strategy, trade with leverage, or opt for the most attractive currency pair. If there are any questions, please contact us. Our support works for you 24 hours a day, 7 days a week.
Making money with Forex in Turkey
Following our guide, you can start trading with us right now. However, before you make any market move, please ensure that your Internet connection is reliable. It is important for every trader. And let's go!
Choose and open an account
Your first step is registering and opening an account on our website. We provide our users with several options, including Standard, Micro, Cent, Zero Spread, ECN, and Crypto accounts.
To get information about the peculiarities of those different accounts, you can go to our website. You will see the deposit, leverage, and other terms for every account.
When you decide which account you want to have, click the Open account button on the FBS website and complete a simple registration.
By the way, before you get involved in real trading, you can use a demo version of every account to familiarize yourself with the details and test your strategy.
Make your deposit
In order to start Forex trading for real, deposit money into your account. The Cent and Crypto accounts allow you to start with only $1. If you are into Forex trading with zero spread, you can try the ECN account: it will require a deposit of $1000. Or you can use the Standard account with an initial deposit of $100.
You can deposit via various payment systems like VISA, Neteller, STICPAY, Perfect Money, and Skrill, or use a debit card or bank account. You will find all the payment methods in your Personal Area. Just go to the Financial operations section and read about the terms. You can use the same payment options for both depositing and withdrawing. The processing of your request for withdrawal can take some time, depending on the payment system you choose.
Consider trading software
To start trading, you will need a platform. We are glad to offer the popular platforms MetaTrader 4 or MetaTrader 5 packed with lots of tools for market analysis and trading. You can try our own product, FBS Trader, to trade on the go using mobile devices.
Trade
Now you have all you need to trade. If you are skilled and experienced, you will have more chances to succeed in trading. So if you feel like boosting your knowledge, you can learn for free with FBS. In your Personal Area, you will find the Education section, where you can study with lessons from professional analysts.
Also, you can find educational materials, including video lessons, on our website. Moreover, we often conduct webinars, and seminars, so you can join and learn. Beginners may find useful tips here too.
Get started with Forex in Turkey
If you live in Turkey, you can easily start trading with FBS. As we mentioned above, you will only need to open an account and get a platform you like from those FBS offers. If you want to know all about Forex, join us on social media and subscribe to our newsletters. Follow the best practices with FBS and enjoy trading!