How to Start Trading Forex in South Africa?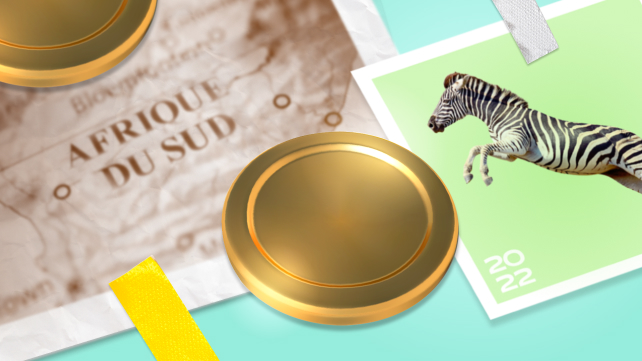 First, we should say that trading on Forex in South Africa is legal. However, there is a range of liabilities. Traders are expected to prove that they use legal banking options to deposit and withdraw funds. There must not be any violation of the local anti-money laundering laws. At the same time, the earnings from investment activities should be recorded in the tax returns required by the South African Revenue Service (SARS).
Every trader will experience strong government regulation in South Africa, but it is still a very profitable activity.
Making money with Forex in South Africa
There are various ways to gain in Forex trading. It can be a simple strategy based on buying low and selling high. Or it is also possible to earn from the difference in interest rates of various currencies in a pair.
Another way to make money with Forex is shorting, which means you forecast a price fall for a particular currency and borrow this currency to sell it at the moment and buy it again at a reduced price.
To profit, try trading using our Forex tutorials and various strategies. We will explain more about the strategies below.
South Africa Forex trading strategies
A trading strategy is a set of trading rules used to sell or buy assets for the purpose of receiving income. Each one is developed on the basis of long-term or short-term financial goals and a risk tolerance level of a trader.
The strategies allow traders to speculate on the rise and fall of currencies. This market is known for its high liquidity and volatility, which is why there are a lot of risks associated with Forex trading.
To be successful, a trader must conduct research to forecast trends and master strategies. There are some of them which you can try:
Price Action. It is good for short-term trades (including those orders that are open for a couple of minutes). You are suggested to analyze the charts, which will allow you to stay one step ahead of the market and help you make the right decisions. In order to use this strategy, you should be able to interpret the charts by trying to feel the currency pair's pattern of movement.
Day Trading. It looks like the previous one, but it comes with time limits. Usually, it is applied to the trades closed by the end of the day. Thus, you are protected from unexpected overnight or weekend moves.
Range Trading. It is applied to trades closed in minutes or days when you do not see a definite direction for the trend. You can benefit from larger patterns using it and stay within a predicted range by buying at its low points and selling at its high points.
Trend Trading. You can compare it with range trading because the time frames are the same, but it should be used when you see the direction of a move of the currency pair. So, you just follow the well-determined trend.
You may begin with simple trades. Suppose you choose a currency pair USDZAR with a current price of 16.0396/16.0503. The market analysis provides you with confidence. You have evidence that the pair will rise. To buy one lot of USDZAR with 1:1000 leverage, you will need a margin of $100. The value of one point will be $0.62. When the price of this currency pair increases as you have forecasted, you will get a profit.
What to look for in a Forex broker?
Now when you know how to trade Forex, you will need to choose a good broker among Forex brokers. Before you decide, you should ensure that:
It comes with the proper regulation provided by reputable regulators.
It offers several kinds of accounts with affordable initial deposits.
It provides you with a wide choice of assets, including those you prefer.
Its spreads are decent, and commissions are low.
It protects a trader from a negative balance.
It supports the trading software and payment options you would like to use.
If you take a look at FBS, you will see that we offer great trading services. We are the Forex broker, serving traders worldwide, Africa included. We provide security, excellent trading conditions, 1:3000 leverage and other trading tools, and numerous accounts, platforms, and options to meet the needs of every trader! Trade with no requotes and enjoy easy payment processing.
Successful traders in South Africa
In South Africa, there are many successful traders who are known globally. You may have heard the name Nelisiwe Masang. He is the founder of a training company that invites people to improve their financial skills. Moreover, he is also involved in the foreign exchange market and was rewarded for the best trades and most efficient strategies.
We should also mention Sandile Shezi. The young man is considered one of the richest local Forex traders. In addition to trading, he now owns the Global Forex Institute.
The list of successful traders in South Africa is long. If you want to be rated together with them, just step up to the plate and go for it!
Getting started with Forex in South Africa
Do you want to start trading now? Great, but you will need to prepare.
First, you should have a stable Internet connection with no built-in latency. Your connection should be reliable so that the system responds without delays. Otherwise, you could fail to benefit from even the best ever strategy.
Next, make sure of the reputation of an online Forex broker that you choose. For example, we are governed by reputable regulatory bodies and deliver quality services. If you are a beginner, you can try our training resources. Or you can jump straight into trading. We will show you how.
Generally, getting started with Forex is quite easy. Open an account, identify yourself, connect your bank account, and deposit. Download one of the trading platforms we provide access to and start trading Forex in South Africa!
And now, let's look at this process step by step:
Step 1. Go to

the Personal Area

and register as a trader by entering your email and full name (we provide an option that allows you to register via social networking sites).
Step 2. Choose a trading platform among the FBS Trader app, MetaTrader 4, and MetaTrader 5, which are available for free.
Step 3. Choose one of the six accounts we offer (Standard, Cent, Micro, Zero Spread, ECN, or Crypto), considering their peculiarities. After you open it, you can start trading.
Step 4. Study the market using our daily market analysis and Forex news you will find on our website.
Step 5. Use a demo version of the accounts to learn the rules and test your strategy without the risk of losing money.
Step 6. When you are ready to start trading for real, you will need to make a deposit. You can do it with various payment systems like VISA, Netteller, STICPAY, Skrill, and others. After that, you can enter a trade and watch the market to close it at the right time.
Step 7. Withdraw the earned funds using an electronic payment system or a bank wire transfer.
If you have any issues, you can always contact our 24/7 qualified support.
Get essential tools from FBS
When you trade Forex, you need to keep an eye on what is happening in the world. We regularly release market news on our website to provide our users with the most current essential information. If you want to trade Forex, join our community! We will tell you all about Forex and help you be successful.