How to Succeed After Your First Failure on the Market?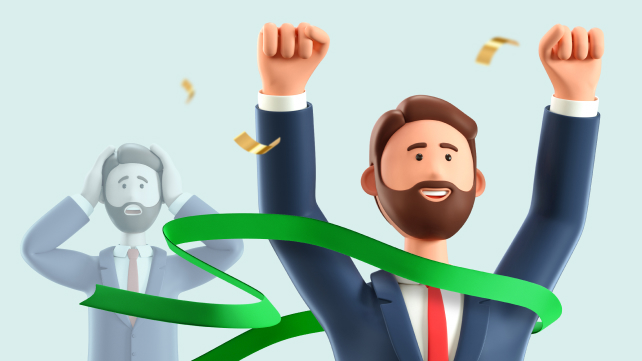 If you've suffered your first loss when trading, you may feel like giving up. Remember, this is the turning point for you and your trading journey. Stop now, and you will never feel the rush of victory! Here are some tips on how to get up if the market knocked you down.
1. Feel your feelings
You might be feeling disappointed in yourself, in the market, in the whole world even! And that is completely understandable, and you should allow yourself to feel these feelings. Let yourself be disappointed or sad, but then address your feelings — why are you feeling this way? Did you expect to become the next Warren Buffet right away? Don't judge yourself for not being a successful trader-millionaire from the moment you step into your trading platform. Baby-steps!
2. Manage your expectations
Speaking of baby steps — that is exactly what you should be taking. We repeat, do not expect to become the next most successful trader right away. Instead, lower your expectations a bit, especially if you are a beginner and still figuring out the market. Your first failure is the perfect time to see what expectations you had for this new activity (maybe without even realizing it) and adjust them. Try researching risk-management strategies as a start.
3. Take your time to learn from mistakes
Research is what you need at the moment. To avoid repeating your mistakes again, you need to know what your mistakes were. Maybe you entered the market without managing your risk or learning about your instruments. Did you learn the news about the specific instrument way too late? Well, here's your chance to learn and not make it again. Do your homework to avoid repeating mistakes!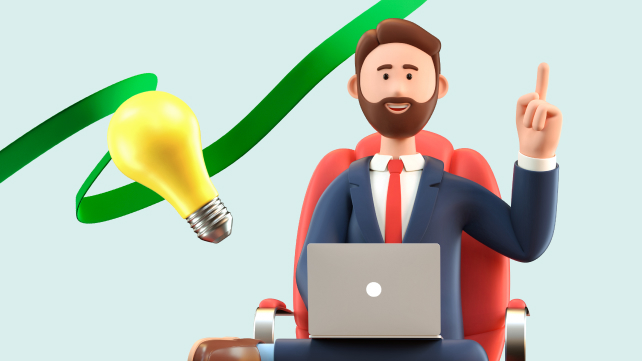 4. Start again — but use a different approach
Great, homework is done, now you know what you did wrong. Perfect time to try again — but with errors corrected, you probably need a new approach. You could start by using a trading strategy if you didn't have one before or pick a new one if the one you had failed. Choose out of hundreds of trading strategies we've already written about, or create your own one based on the work you've done. Good for you!
If you are afraid to start again, try doing so without risking your own money. For that, FBS has several promos, including the Level Up Bonus, where you get $140 for trading and can practice and withdraw profits to your real account.
5. Stop comparing yourself to other — more successful — people
Yes, that's it. No explanation is needed, really. But just to be clear, comparing yourself you others can only stop you stop succeeding because there's always going to be someone bigger, better, faster, stronger. That applies to all of your activities in life, but trading especially. Instead, compare yourself to yourself from a few days, weeks, or months ago. Do you know more now? Do you have a better understanding of the market? If the answer is yes – great, you're moving in the right direction. If your answer is no, you need to fix that and start growing.
6. Remember that no success is instant
You probably know that true success takes a lot of effort and hard work. Here are some examples of people who got back up and got to the top even after life got them down many times.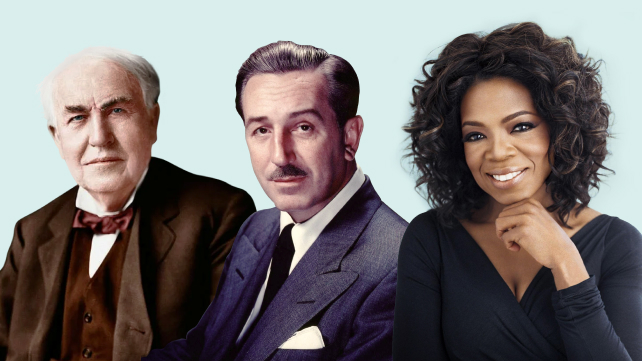 Walt Disney, the founder of one of today's biggest companies in the entire world, was fired from the newspaper where he was working at the time for "lacking imagination and good ideas". Disney tried to establish several business ventures that failed until he ended up creating one of today's most innovative animation companies.
Thomas Edison, a renowned inventor, most famous for creating the light bulb, was kicked out of school for being "too stupid to learn anything" and failed to hold a job position because he was unproductive. In fact, even his most famous creation took about a thousand failed attempts before he finally succeeded, making a huge name for himself and bringing light to the world.
Oprah Winfrey, one of the most successful women on the face of the planet, who is so famous, you don't even need her last name to know who we're talking about, had a difficult path to success and recognition. She had to go through abusive family situations in childhood and multiple career issues. In fact, TV people were so sure she was unfit to be on TV, she was fired from her job as a TV anchor at the age of 23 – and that is the peak age to be on the screen.
Do you know what unites all these people? If they didn't fail, their careers would be extremely different. They would not have become the people we know about today if they stuck to their initial path and never adapted. Mistakes and failures lead them to success.
Our tip #5 says not to compare yourself to other people, and we stand by it. But you can master the same perseverance they had and set your own path to success – one that may be full of mistakes and fiascos, but one that will take you to your dream!