Learn more about trading with FBS built-in educational sections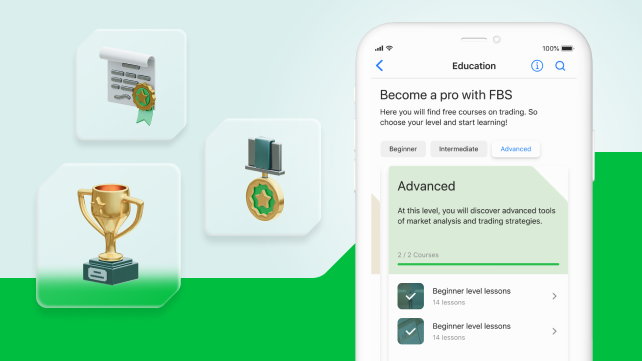 Mobile trading is becoming more and more popular as it's so handy that you can trade wherever you are and have an access to your opened and closed trades anytime.
FBS is proud to remind you that both FBS Trader and FBS Personal Area have built-in educational sections that you can use to learn trading basics or improve your existing skills. These features will be interesting for newbies and proficient traders alike as the content is divided by levels:
Beginner,
Intermediate,
Advanced.
What level should I choose?
Do you want to learn the basics? Choose the Beginner level. After it, you will know what online trading is and how it works, understand the differences between various trading instruments, and have all the necessary information to start trading.
If you already have some trading experience and knowledge, the Intermediate level will be the best choice. After completing this level, you will become a good technical analyst!
For those who consider themselves mature traders, we have prepared the Advanced level. It will give you advanced tools for market analysis and trading strategies. The first course is about algo trading. After taking it, you will be able to create, use, and backtest trading robots in MetaTrader 5 using the MQL5 language.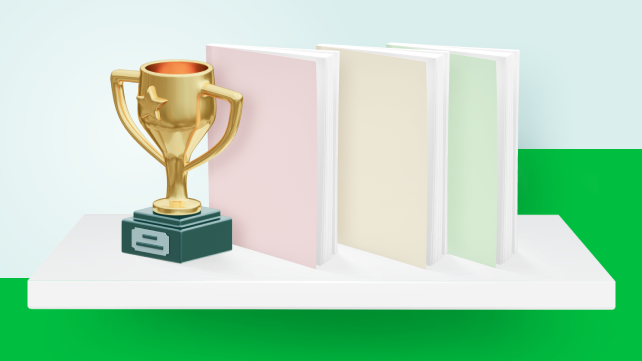 Can I use this knowledge in real trading?
The authors of the courses are FBS market analysts with strong knowledge of real trading, that's why all the given information is easily applicable. Besides, there are more courses coming. Follow up!
Are the lessons interesting?
You will not find any difficult theory in our courses – only information that you really need for trading! The lessons are well-structured. They include many real examples and useful tips. In addition, to make your learning path easier, there is a virtual assistant Festus who asks questions and gives comments.
How to stay motivated
Make sure you choose the level that suits your trading knowledge. If it is too hard, switch to the previous level and keep learning. Alternatively, if it is too easy, switch to the next level. After completing each lesson, you will see how your progress line moves forward. It is so significant to track your progress as it encourages you to keep learning!
How do I find these lessons in FBS Trader and FBS Private Area?
After you open FBS Trader or FBS Personal Area, tap the More button. Then, hit Trading Education.