Movie night with FBS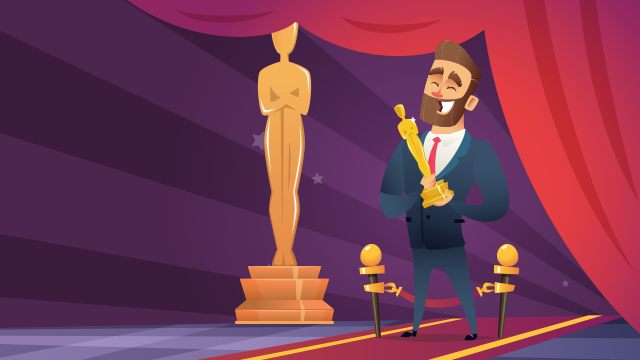 What can be better than a chilled movie night on the weekend? Only a traders' movie night! Stay in touch with the favorite business even when you're not trading with our TOP 6 movies about trading,
finances
and the market. Get a break like a real trader and tell us which movie you liked the most!
Wall Street (1987)
Wall Street is a drama starring Charlie Sheen and Michael Douglas. Placed in 1985 in New York, this movie is about a young and ambitious broker Bud Fox, who is ready to walk over people if that's what it takes to get on top, and his idol, Gordon Gekko, the market's shark.
Wall Street is a trader's cult classic, that provides the viewer with an accurate representation of the major ups and downs that can occur in the financial markets. And let's say, if you need an example of what insider trading can do, this is a movie for you!

Owning Mahowny (2003)
Dan Mahowny worked for one of the largest banks in Toronto. He was appointed to the position of assistant chief at the age of 24 and thus gained access to huge accounts of his clients. The boss, the customers, and the people around them all appreciated and respected Dan for his qualities. But one thing that they didn't know was that Mahowny had a harmful passion for gambling.
A Canadian-British movie directed by Richard Kwietniowski was based on a true story of Brian Molony.

Trading places (1983)
One of the funniest movies about trading. The snobbish upper-class commodities broker Louis Winthorpe III and a homeless street hustler Billy Ray Valentine would never guess their lives will cross – thanks to Winthorpe's eccentric bosses, brothers Duke. Putting a dollar on the line, the brothers decide to see if a street rascal can manage the huge company.
The storyline weaves from a drunken Santa Claus to a Cameroon exchange student, and then an unfortunate case of mistaken identity involving a gorilla outfit. Worth checking – see if Duke brothers succeeded in their experiment!

Floored (2009)
On the contrast with the previous movie, this one is a documentary – for those who prefer not to joke around the market. The movie revolves around Chicago's futures trading pits. Floored shows the real-world issues and differences in the gambling VS real trading stand-off.
This documentary is known for its meta-fictional subtext and also some really useful comments and interviews. This is a must-watch movie for anyone interested in futures or general trading.

Margin Call (2011)
September 2008. The global economic crisis has already begun, but America doesn't know yet what kind of a catastrophe lies ahead, and only a group of top managers on Wall Street is looking for a way to salvation. The movie takes place within 24 hours, which promised to be the most intense hours of their lives.
This financial thriller was highly ranked by the critics and was even nominated for Oscar. See if the bank managers were able to save the bank from the toxic assets worth of $8 trillion.

The Wolf of Wall Street (2013)
The new classic that we cannot leave idle on this list. A biographic black comedy crime film (what a mix!) directed by Martin Scorsese became an absolute hit. Based on the true story of Jordan Belfort, from his rise to a wealthy stockbroker living the high life to his fall involving crime, corruption and the federal government.
An incredibly shot bright movie reminds you of a roller coaster ride. It has everything: adventuring talented broker, beautiful model, money, failure, secrets, and intrigues. If you still haven't seen this masterpiece of trading cinematography, hurry up!

Let's take a movie break!
Now you don't have to think about what to watch on a long night – just choose one of our TOP movies and enjoy. Do you have favorite movies about the market and finances that we didn't mention? Write the name in comments!